Renton, Washington shooting leaves at least 1 dead, 6 injured: police
Renton, Washington police said the shooting started following an 'argument' at a 'large gathering'
NEWYou can now listen to Fox News articles!
A shooting in Renton, Washington has left at least one man dead and six others injured Saturday morning, police said.
The Renton Police Department said the victim is a 32-year-old Tacoma man whose name has not been released. Six others were injured and hospitalized with gunshot wounds.
Residents in the area "heard the sounds of an argument," police said. That's when a "large number" of gunshots rang out. Police do not know the cause of the argument and have made no arrests.
When police responded to Logan Ave S outside a rental venue in downtown Renton shortly before 1 a.m., officers encountered a "large agitated crowd" and a badly injured man. Because of the crowd, police were forced to move the victim to a "more secure location."
IOWA STATE PARK CAMPGROUND SHOOTING LEAVES 3 DEAD, GUNMAN ALSO DEAD
"Despite their efforts, he succumbed to his injuries," the department said.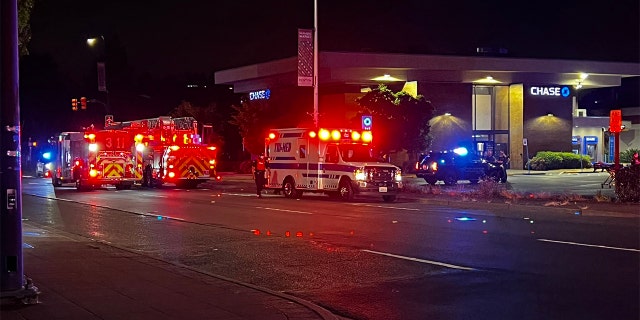 BOSTON-AREA MAN ARRESTED IN 'COWARDLY AMBUSH' KILLING OF NEW YORK POLICE OFFICER
The shooting may have also involved multiple gunmen at the "large gathering," Renton police said.
CLICK HERE TO GET THE FOX NEWS APP
"Due to the large crowd, multiple agencies were called in to assist," they added.