Rare deep sea fish washes ashore on North Carolina coast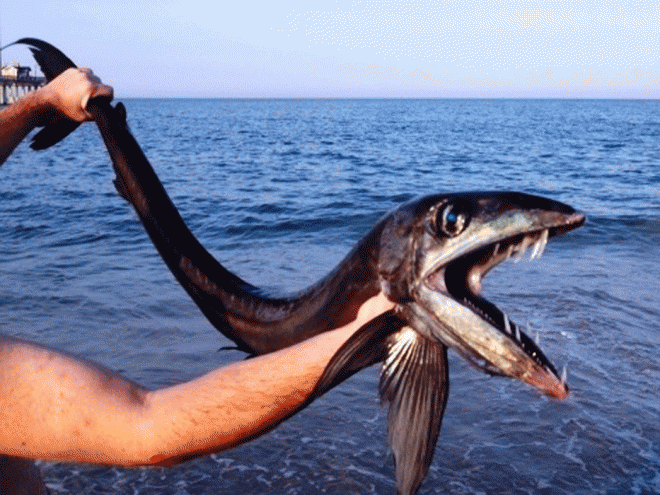 A rarely seen deep sea fish washed up on the beaches of North Carolina on Monday, MyFox8.com reported.
A Lancetfish, which is known for its large mouths and sharp teeth, was found on  Nags Head Beach. The report said these fish can grow to 6 feet 6 inches in length, but little is known about their biology.
Daryl Law, who sent the photo to the station, said the fish was released live after being photographed.
WISTV.com reported that the photographer had to release the fish twice, because it washed up to shore again, leading the observers to assume the fish is ill.