Pricey painting slashed at Aspen art gallery as camera rolls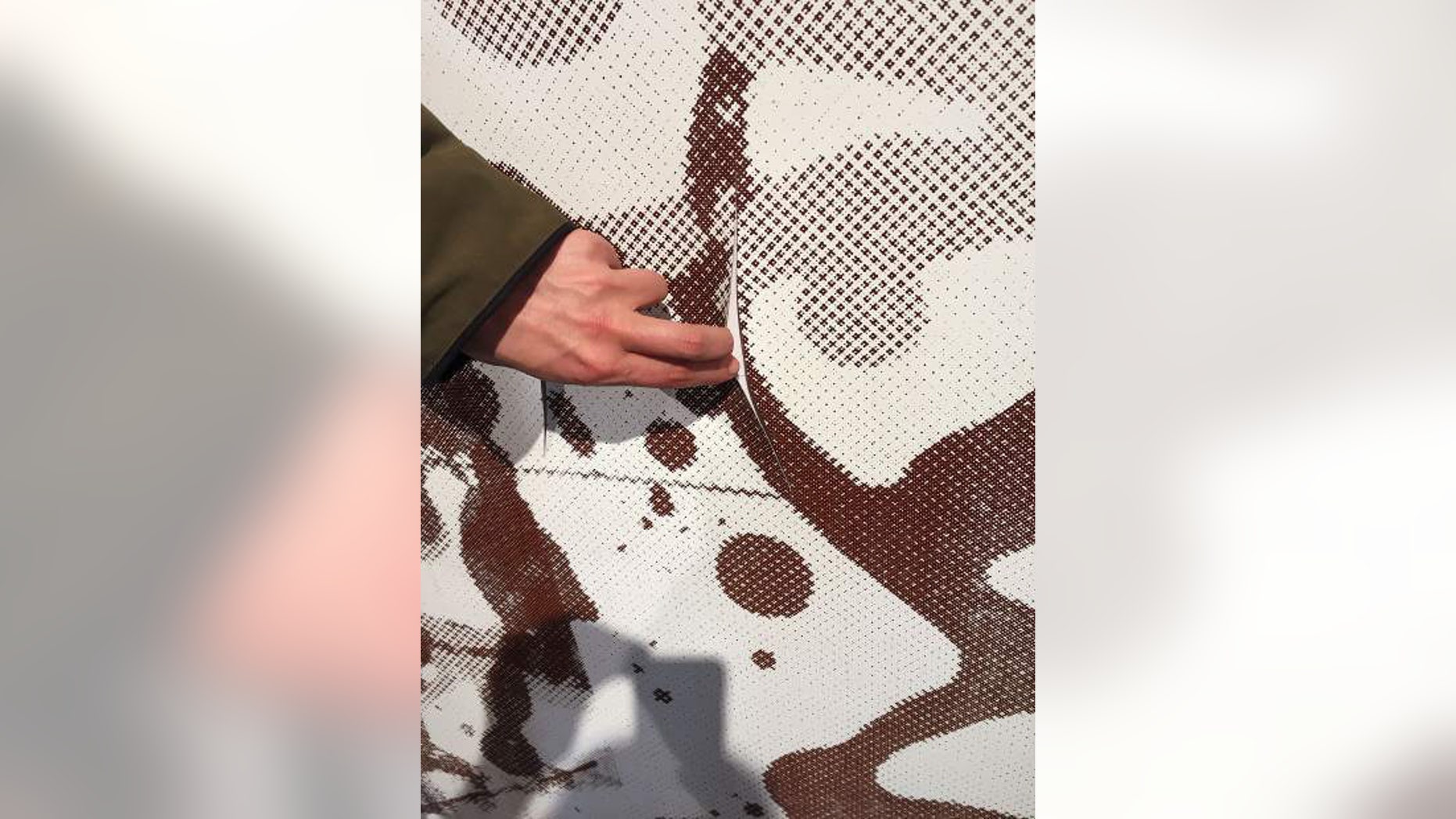 A man slashed a nearly $3 million wall-sized painting at an art gallery on Tuesday afternoon, the Aspen Police Department said.
Surveillance video showed the man wearing sunglasses, a hat and in a full beard entering Opera Gallery, then slashing the painting by artist Christopher Wool twice with a razor or knife before running out.
The painting, titled "Untitled 2004" and priced at $2.95 million, was destroyed, the gallery owner told the Aspen Times.
"It's crazy," Gregory Lahmi told the newspaper. "First of all, I'm shocked for the work of the artist. It's ugly to do that to (the painting)."
The man was in the gallery at 501 E. Dean St. for about 15 seconds. Lahmi's assistant was alone in the gallery.
"What a jerk," police said on Facebook.
Police are unsure of a motive but believe it was planned.