Pregnant Colorado mom, 2 daughters mysteriously vanish, police say
A pregnant Colorado woman and her two daughters have been missing since Monday and authorities involved in the desperate search are being tight-lipped about many of the details surrounding the mysterious case.
Shanann Watts, 34, and her two daughters -- Celeste, 3, and Bella, 4 -- were reported missing in Frederick, about 30 miles north of Denver, local police said Tuesday.
Officials have released few details about Watts, who is 15 weeks pregnant, and her daughters, only saying no vehicle has been associated with their disappearance. They did not specify where the mother and children were last seen.
The Colorado Bureau of Investigation, which joined the investigation, along with the FBI, described Watts as 5-5, 148 lbs. with black hair and hazel eyes. Bella is 3-6, 40 lbs. with brown hair and eyes. Celeste is 3-0, 37 lbs. with blond hair and hazel eyes.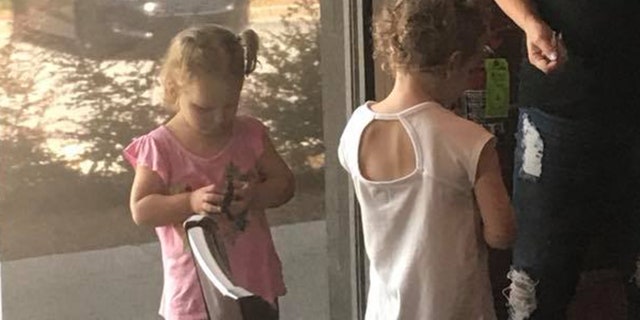 Nickole Utoft, a close friend of Watts, told FOX 31 she called police after Watts did not answer her phone on Monday.
She said she had last seen Watts at her home about 2 a.m. Monday when they got home from a work trip. The two planned to meet up again later that day.
"I called her and texted her several times," she said. "I knew she had a doctor's appointment that morning because she's pregnant. She didn't show up for it…and I was even more concerned."
Utoft said police did a welfare check at Watts' home on Monday, finding her purse, keys and phone inside.
"I don't know where she's at. This is completely unlike her," she added.
Watts' husband, Chris Watts, told reporters he is traumatized by the disappearance and is hoping for their safe return.
"It's not something I could ever, ever fathom would happen in my lifetime, and I have no inclination of where she is," he said. "She said she was going to a friend's house with the kids and that's the last thing I heard, and that was it. It was very vague."
Anyone with information is asked to contact Det. Dave Baumhoverf the Frederick Police Department at (303) 652-4222 or dbaumhover@frederickco.gov.