Portland public schools ban textbooks that cast doubt on climate change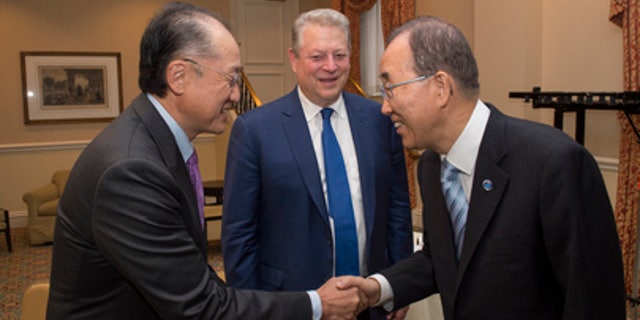 The Portland Public Schools board voted last week to ban any materials that cast doubt on climate change, the Portland Tribune reported.
According to the resolution passed May 17, the school district must remove any textbooks and other materials that suggest climate change is not occurring or that says human beings are not responsible for it.
"A lot of the text materials are kind of thick with the language of doubt, and obviously the science says otherwise," said Bill Bigelow, a former Portland public school teacher who worked to present the resolution. Bigelow says textbook publishers are yielding to pressure from fossil fuels companies. "We don't want kids in Portland learning material courtesy of the fossil fuel industry."
One commenter to the Portland Tribune story responded to the news, saying, "I have never seen a case for homeschooling more clearly put forward. This is further proof that public schools are not interested in education, only political indoctrination."
A petition, meanwhile, circulated by the Oregon Institute of Science and Medicine (OISM) currently lists nearly 32,000 signers, including 9,000 Ph.D.s, who say, "there is no convincing scientific evidence that human release of carbon dioxide, methane, or other greenhouse gasses is causing or will, in the foreseeable future, cause catastrophic heating of the Earth's atmosphere and disruption of the Earth's climate. Moreover, there is substantial scientific evidence that increases in atmospheric carbon dioxide produce many beneficial effects upon the natural plant and animal environments of the Earth."
Still, the U.S. Environmental Protection Agency says addressing the issue of global warming will help to improve public health, according to U.S. News & World Report.
"I don't want people to think that EPA is just about big rules, or that climate change is just about polar bears," EPA Administrator Gina McCarthy said. "It really is about direct public health issues like asthma and kids, like cardiovascular and pulmonary disease associated with air pollution."
The Portland decision comes weeks after Yale University announced its climate change program will close at the end of June.
The shuttering follows three consecutive years of budget cuts for the program, which was established eight years ago to conduct climate change research. The impending closure was announced in an email from the institute's co-directors, geology and geophysics professors David Bercovici and Jay Ague, and reported by the Yale Daily News.
"While not all good things have to come to an end, sometimes they just do," the email dated May 2 said.