Ocean City, Maryland, lifeguards were busy over Labor Day weekend by making nearly 400 rescues as tourists enjoyed the beaches along the popular resort area and a major storm's leftovers churned in the Atlantic Ocean.
Going into the weekend, the remnants of Hurricane Idalia and multiple other storms sent big waves and strong rip currents to the Atlantic coast.
In preparation for the rough conditions, which were masked by beautiful sunny weather, Ocean City Beach Patrol Capt. Butch Arbin sent an alert to all the phones within a particular area, called a geofence, to warm them of the high rip current risk.
FLORIDA LIFEGUARDS FORM HUMAN CHAIN TO RESCUE BOOGIE BOARDER, DRONE VIDEO SHOWS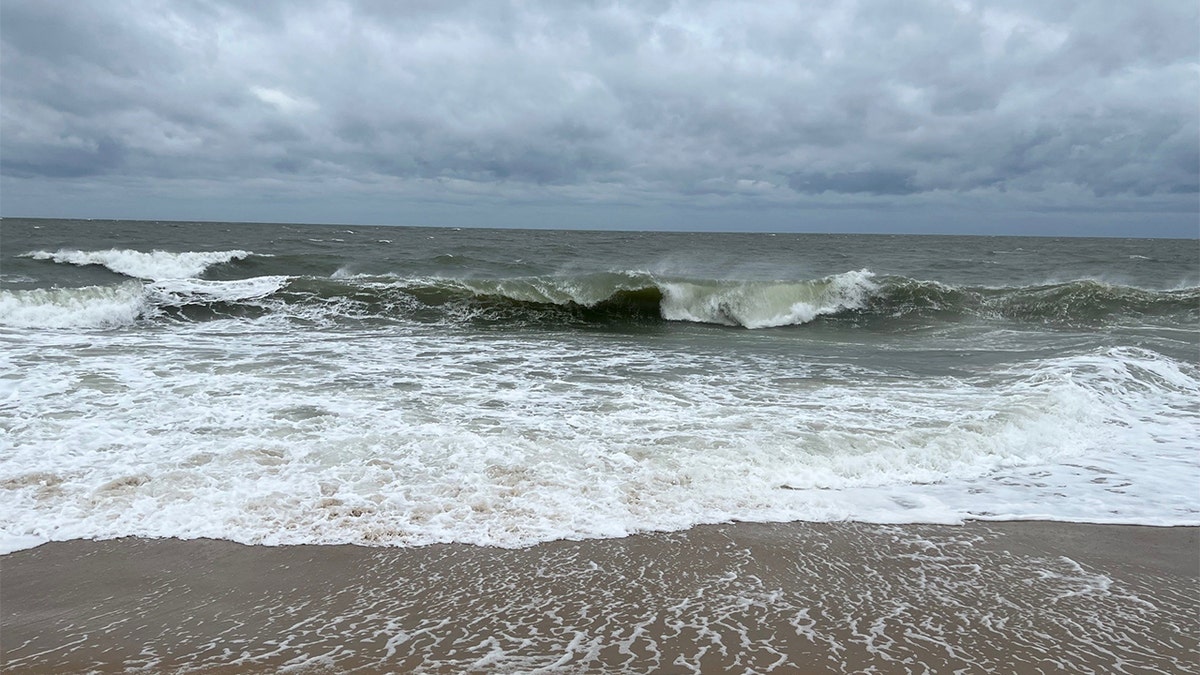 "When the alert went off, people noticed it because everywhere on the beach the phones were going off," Arbin told Fox News Digital.
Despite the alert, Arbin's skeleton crew of lifeguards rescued about 150 people on Saturday and another 230 people on Sunday.
Ocean City has about 10 miles of beach, and Arbin's team of lifeguards at full capacity keeps watch over the waters from the 90 stands spread apart by a couple of hundred yards along that span.
RESCUERS CARRY INJURED NH HIKER, 70, DOWN MOUNTAIN AFTER SEVERE WEATHER BLOCKS ARRIVAL OF BLACKHAWK HELICOPTER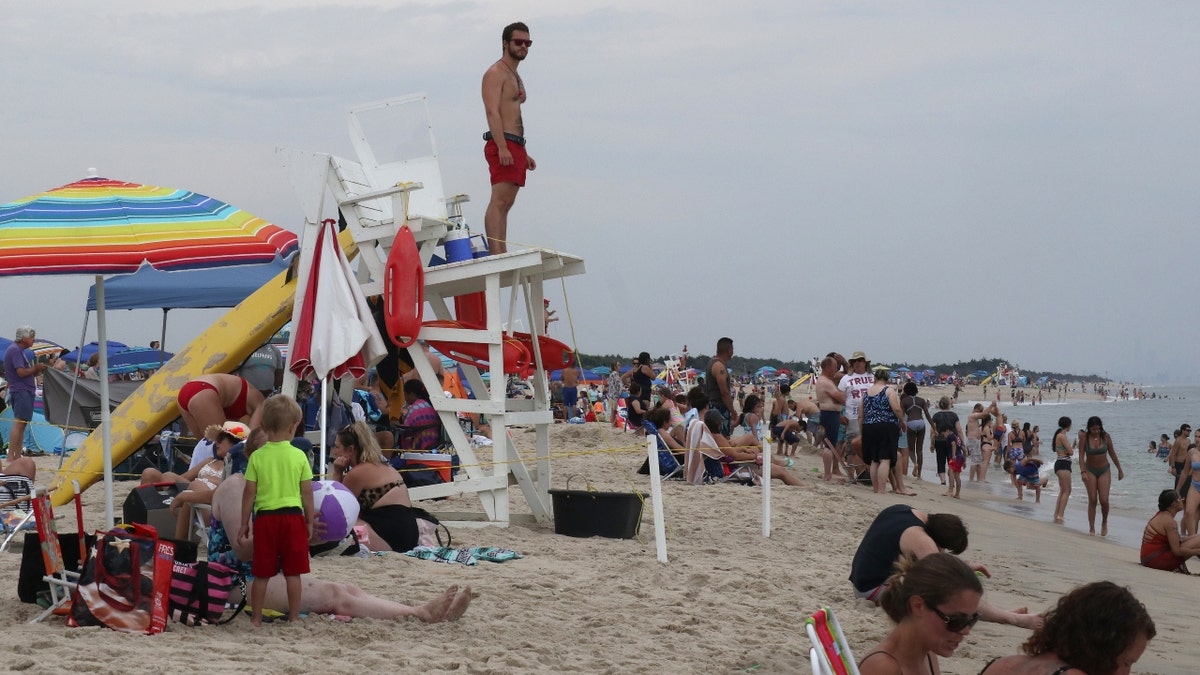 But come late August, many of the lifeguards head back to school, leaving the Ocean City Beach Patrol with enough guards to stand watch from 33 stands along the same span.
With big surf rolling in, the waves crash, and water needs to make its way back out to sea and rip currents form.
While it may have looked like a beautiful day on the beach, the hazards and big surf made conditions treacherous.
BEACH SAFETY TIPS: WHAT TO DO IN A RIP CURRENT AND HOW TO STAY SAFE NEAR THE WATER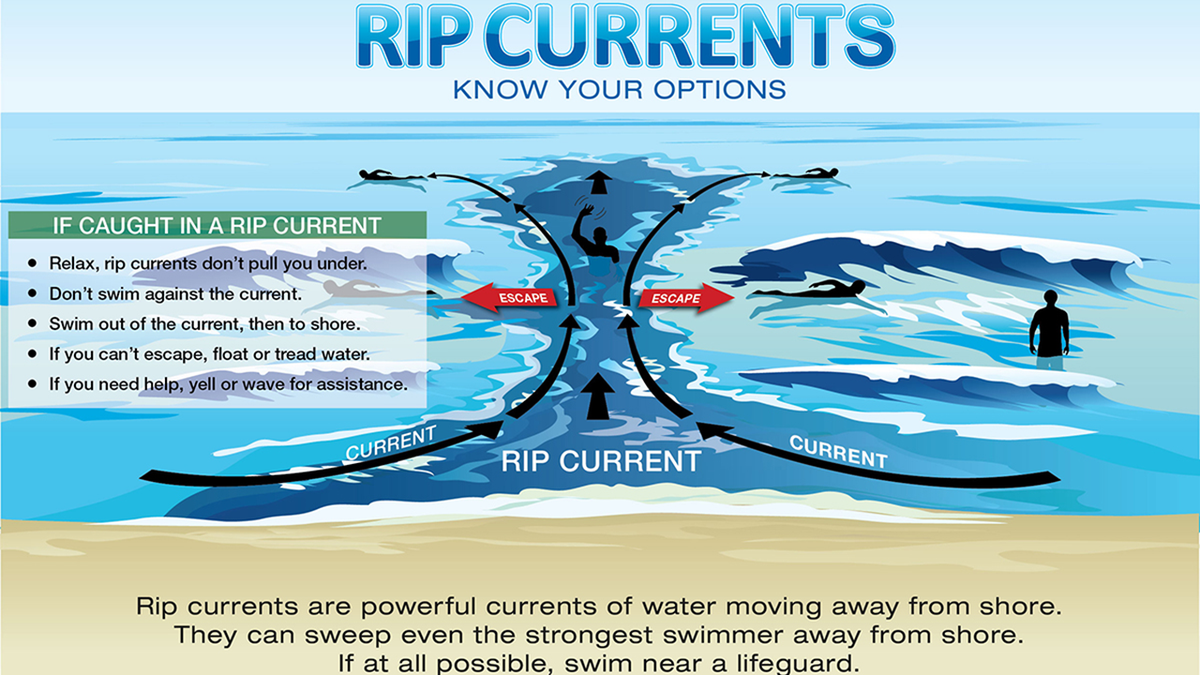 Arbin and his team follow a philosophy of three pillars: education, prevention and intervention. When staff is at full capacity, lifeguards can get off their stands to educate people of rip currents before they enter the water.
He said that when stands are so spread apart, like they were over the weekend, guards cannot educate because it would leave a wide span of beach unguarded. Instead, the lifeguards switch to more of a reactive approach.
"That's what ended up happening. We ended up making a lot of rescues that during the rest of the summer we wouldn't even need to make," Arbin said.
RETIRED DOCTOR RETURNS TO LIFEGUARDING AFTER 50 YEARS: 'ONE OF THE BEST JOBS'
Most of the rescues that typically take place in Ocean City are because of rip currents, which can carry a swimmer out several hundred yards. Experts say if a person is ever caught in a rip current, they should swim parallel to the beach, though some panic and attempt to swim against the current and become distressed.
The bulk of visitors who come to Ocean City travel from places like northern Virginia, Washington, D.C., western Maryland, Pennsylvania and New York.
Many of the visitors think of the ocean like a backyard pool, Arbin said.
CLICK HERE TO GET THE FOX NEWS APP
"They're not familiar with the ocean, and they just think it's like being in their backyard pool," he said. "The only difference is: In your backyard pool, there are no currents that can take you from the shallow end to the deep end, and unfortunately, in the ocean there are."