Police nab homeless teen in on-campus killing of University of Texas freshman
A 17-year-old homeless man has been charged in the "horrific" murder of a University of Texas freshman dance student whose body was found in a creek on campus, officials confirmed Friday.
Meechaiel Criner was charged with first degree murder in the death of 18-year-old Haruka Weiser who was last seen Sunday evening leaving UT's drama building. Her body was found Tuesday.
Austin Police Chief Art Acevedo said Criner was the man seen in UT surveillance video pushing a woman's pink bicycle. He was not a student at the university.
Acevedo said he informed Weiser's parents of the arrest. "I'm just glad we're going to bring justice to that family," he said.
A crucial tip came from Austin firefighters who on Monday put out a trash fire near the scene of the crime. They told police the man in the video looked like the person who started the fire, Acevedo said. They also took the man's bike which looked like the one in the video.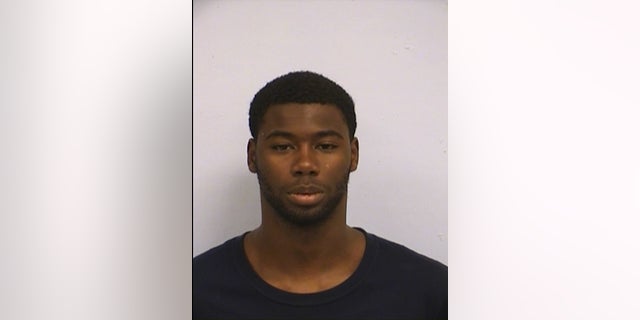 The chief said police jotted down the firebug's name and took him to a homeless shelter.
Acevedo said another tipster was a woman who reported the fire. She also contacted police after she saw a resemblance to the video.
"I don't have a clue what the motive is," Acevedo said, adding that Criner could face additional charges.
He said there were items recovered from the trash fire that may have belonged to Weiser.
The chief declined to say how Weiser was killed.
UT President Greg Fenves thanked police for making a quick arrest "in this horrific crime." He said the arrest was a "tremendous sense of relief" to students, faculty and the entire UT community.
Police said the video shows a man pushing the bicycle north of the football stadium, which is near the creek. The video was shot around 11 p.m. Sunday.
The route to Weiser's dorm often took her along the creek where her body was recovered, and Gay said authorities "knew the direction that she traveled" based on what she texted to one of her friends.
An autopsy showed that she was assaulted.
Weiser's was the first on-campus killing since former Marine Charles Whitman climbed to the top of UT's bell tower on Aug. 1, 1966, and opened fire, killing 16 people and wounding scores of others.
Autin police had posted a $15,000 reward for information leading to an arrest.
Julane Stites, the artistic director at Dance West, a dance company in Beaverton, Oregon, which Weiser attended before leaving for Texas, said Weiser had "a dancer in her soul." She said Weiser headed to the University of Texas with the largest scholarship any Dance West student had received.
"She adored ballet, but she was also an amazing modern dancer," Stites said.
Weiser's family said she had planned to take on a second, pre-med major soon and to travel to Japan this summer to see family, according to Fenves.
"She was so happy to be a student at UT and was looking forward to the opportunity to perform again as a dance major," said Fenves, reading a statement from Weiser's family. "We know Haruka would not wish for us to be stuck in sadness but to keep living life to the fullest. That is what we will try to do in coming days."
The Associated Press contributed to this report.