Police investigate 'suspicious entry point' in home of missing Arizona girl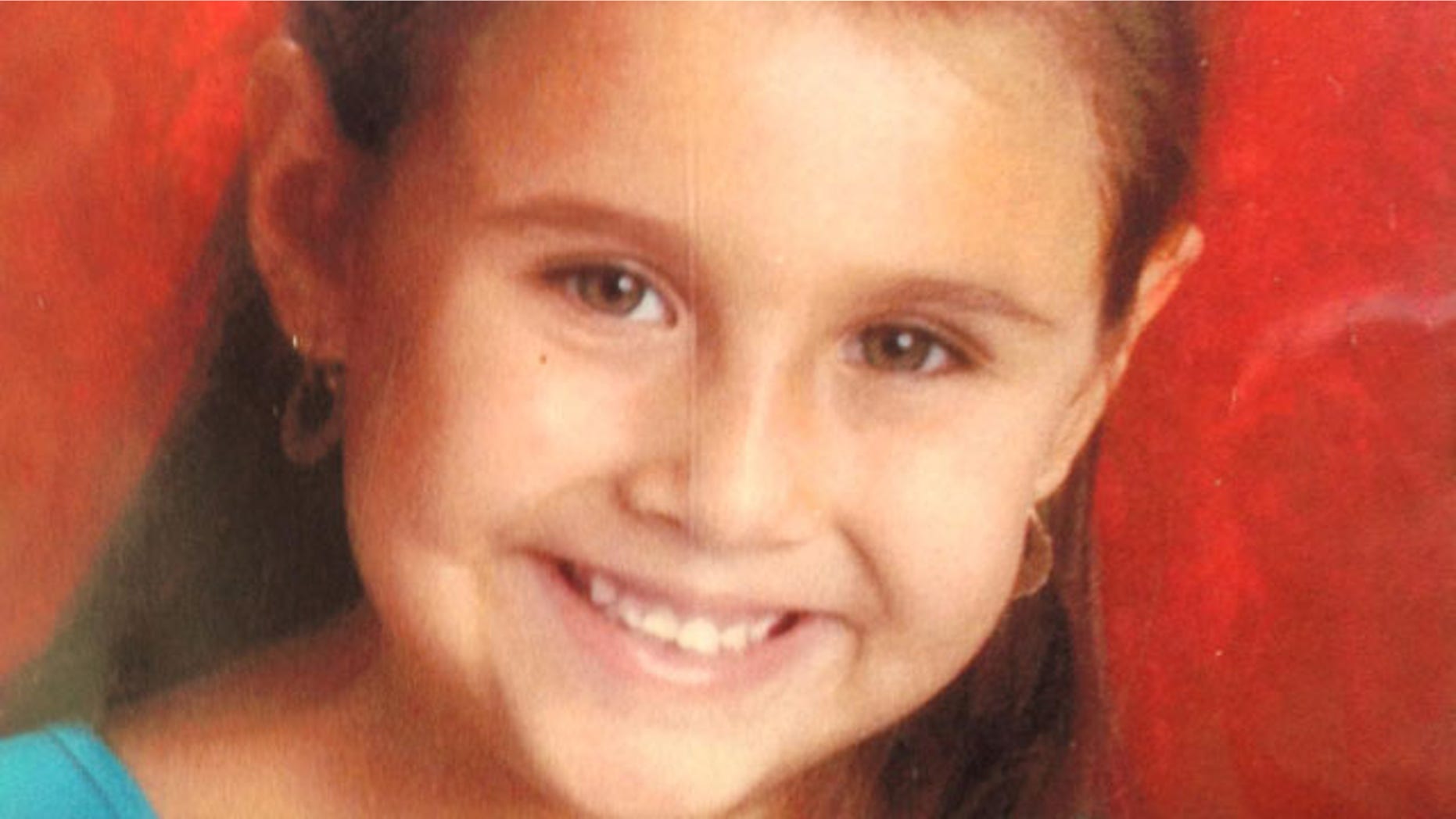 TUCSON, Ariz. – Tucson police say they are investigating a "suspicious entry point" in the home of a 6-year-old girl who has been missing since Saturday, Tucson News Now reports.
Police would not comment on whether the entry point in the home of Isabel Mercedes Celis  was a door or a window, saying they did not wish to compromise the investigation.
However, family friend Mary Littlehorn claimed she was told a window in the child's bedroom had been knocked out, according to the Associated Press.
The girl's family, in their first comments since she disappeared, said in a written statement that they will "never give up" trying to find their daughter.
They say they appreciate everyone's interest in finding Isabel and thank all the volunteers who have been searching for her. The family says they are fully cooperating with authorities and are focused solely on her safe return.
Early Monday, FBI dogs trained for urban searches also began searching the girl's home.
The new information in the case comes as hundreds gathered Sunday night in an empty parking lot by Isabel's home for a candlelight vigil to pray for her safe return.
The girl's parents said they last saw her in her bedroom at 11 p.m. Friday, according to police. She was discovered missing at about 8 a.m. Saturday, and the parents phoned 911 minutes later.
Officers kept the whole neighborhood block where Isabel lives cordoned off for a second day and fanned out over a wide area looking for clues to the possible kidnapping. A fourth search of a three-mile radius around the home was completed Sunday afternoon in temperatures that reached the high-90s, police Lt. Fabian Pacheco said at a Sunday evening news conference.
Earlier Sunday, Tucson police chief Roberto Villasenor said officers had served at least two search warrants. The girl's parents, identified by friends as Becky and Sergio Celis, were helpful as police worked to find their youngest child, he said. He said police were still classifying the case as a "suspicious disappearance/possible abduction."
"We're not ruling anything out of the investigation at this point because we really need to keep our mind open about all the information that's been brought to us," Villasenor said. "The family has been cooperating with us."
Littlehorn, who gathered Sunday with other family friends at a police command post, said authorities separated the two parents for hours Saturday as they questioned them. She said it was difficult for them knowing their little girl was out there somewhere.
"She hasn't been allowed to help look for her daughter," Littlehorn said of Becky Celis.
Littlehorn has worked with Becky Celis as a registered nurse at Tucson Medical Center for five years. She said Isabel, whose nickname is Isa, loved to play baseball and dance; the girl was supposed to play in a baseball game Saturday.
"She's just the sweetest, she is feisty, she's full of life and spirit," Littlehorn said.
She said Becky Celis is a registered nurse in the pediatrics unit and Sergio Celis is a dental hygienist. There's no way anyone in the family is involved in the disappearance, she said.
"We all feel this is somebody who's been watching Isa for some amount of time to know where her bedroom is," Littlehorn said.
Investigators were looking into various scenarios, including the possibility that Isabel wandered out of the home she shares with her parents and two brothers. Hawke said Sunday the wandering off theory was becoming less likely as time passed.
Pacheco said the FBI was flying in a search dog from its Virginia headquarters that is more experienced and trained in conducting urban searches. Authorities said they have also started the process of checking on the whereabouts of sex offenders in the area. They said talking with them was standard procedure.
Volunteers have been posting fliers of the girl -- who is described as about 4-feet-tall with brown hair and hazel eyes -- in gas stations, malls and fast food restaurants that included a photo of Isabel holding up a school achievement award.
Click here for more on this story from TucsonNewsNow.com.
The Associated Press contributed to this report.