Police hunt murder suspect in Connecticut mom's killing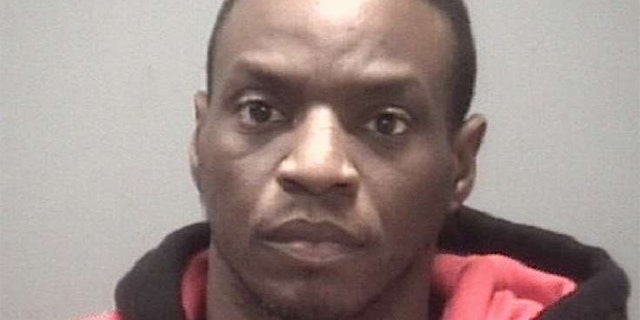 NEWYou can now listen to Fox News articles!
A Connecticut man is wanted for the murder of a 28-year-old woman who was shot and killed as she sat in a car with her son and daughter.
New Haven police said the murder suspect, Tramaine Poole, 41, has also been accused of shooting his 36-year-old wife three weeks ago, Fox 61 Hartford reported. She survived.
The wife and the woman who was killed, Tyekqua Nesbitt, were best friends in New Haven, WTNH-TV reported.
Nesbitt's children, ages 6 and 11, were with her when she was murdered Thursday night, according to the station.
"They deserve answers," Nesbitt's twin sister Tashauna Nesbitt, told the station. "They don't have a mom anymore. We have to fill that spot for them now."
ALLEGED TENNESSEE COP KILLER ARRESTED AFTER MANHUNT, POLICE SAY
Police said Poole may be wearing a dreadlocked wig to disguise his appearance.
Poole's wife was shot days after Poole obtained a restraining order against her, the New Haven Register reported.
Poole told the court that he was concerned for his safety and being set up, as his wife had allegedly threatened him in the past, according to the paper.
He wrote that he wanted to protect himself as he was "afraid of her temper," the paper reported.
MANHUNT UNDERWAY FOR MAN SUSPECTED OF KILLING GIRLFRIEND, SET HOUSE ON FIRE
The Register reported that the restraining order was dismissed when Poole failed to pick up the papers from the court.
The U.S. Marshals' Violent Fugitive Task Force is offering up to $5,000 for information leading to Poole's capture.
The Associated Press contributed to this report.