Two school districts in Pennsylvania are closed Tuesday, as authorities widen the manhunt for a convicted killer who has been on the run for days after escaping a Chester County prison.
Danelo Souza Cavalcante, 34, was wearing a hooded sweatshirt and a duffle-sling backpack when he was spotted Monday night on a private trail camera at Longwood Gardens in Kennett Square as he squeezed his way through a wooded area to evade capture, Maj. Lt. Col. George Bivens, with the Pennsylvania State Police said Tuesday morning.
Cops say Cavalcante escaped from Chester State Prison on Thursday morning. He is originally from Brazil, where he is also wanted for homicide, and is allegedly in the United States illegally.
"It's important we keep pressure on him as we continue this hunt," Bivens said, adding that residents and school officials were notified of the search area expanding to the south.
PA STATE POLICE TAKE OVER HUNT FOR ESCAPED CONVICTED MURDERER, PLAY MOM'S SURRENDER PLEA FROM CHOPPER
The Kennett Consolidated School District and Unionville-Chadds Ford School District (UCF) both announced the closure of schools and offices Tuesday "out of an abundance of caution" while the search continued.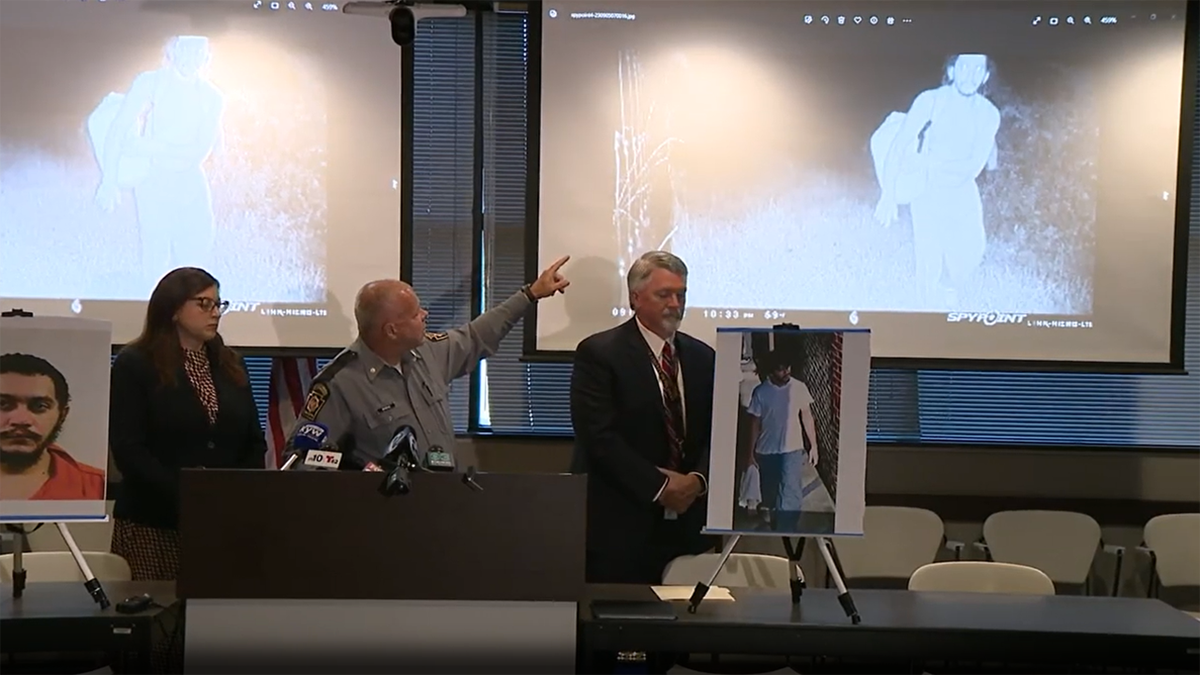 "The district has received information that the status of the situation with the escaped prisoner has changed," UCF said in a notice on its website. "Schools and offices are closed today and the district will operate on a Flexible Instructional Day."
Cavalcante was sentenced to life in prison last month for killing his ex-girlfriend in front of her children, and escaped while awaiting transfer to state prison, authorities say. It remains unclear how he escaped.
Since Cavalcante escaped from prison, there have been multiple credible sightings within an area bordered by the intersection of Route 926 and 52 North on 52 to Parker's Mill Road Southeast to 926, and west to the intersection of 926 and 52 in Pocopson Township.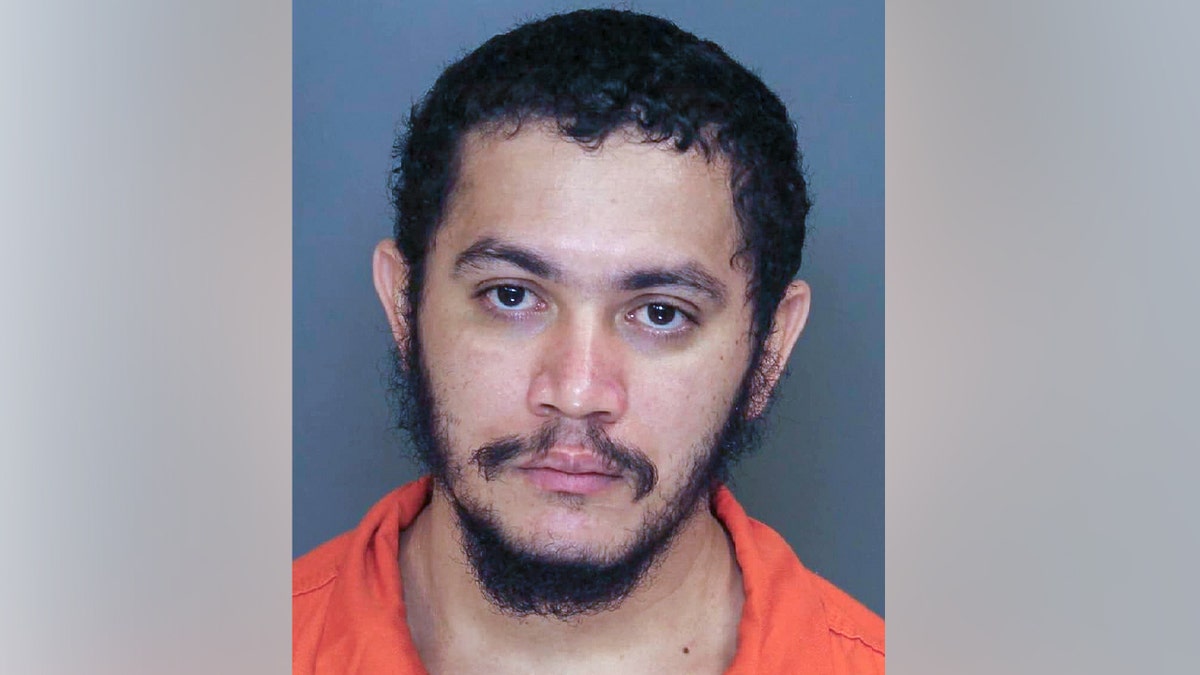 ESCAPED MURDER CONVICT DANELO CAVALCANTE SPOTTED ON RESIDENTIAL CAMERA, LAW ENFORCEMENT SWEEPING AREA
On Saturday, the escaped killer was observed on a residential surveillance camera at about 12:30 a.m. in the 1800 block of Lenape Road, about 1.5 miles from the prison.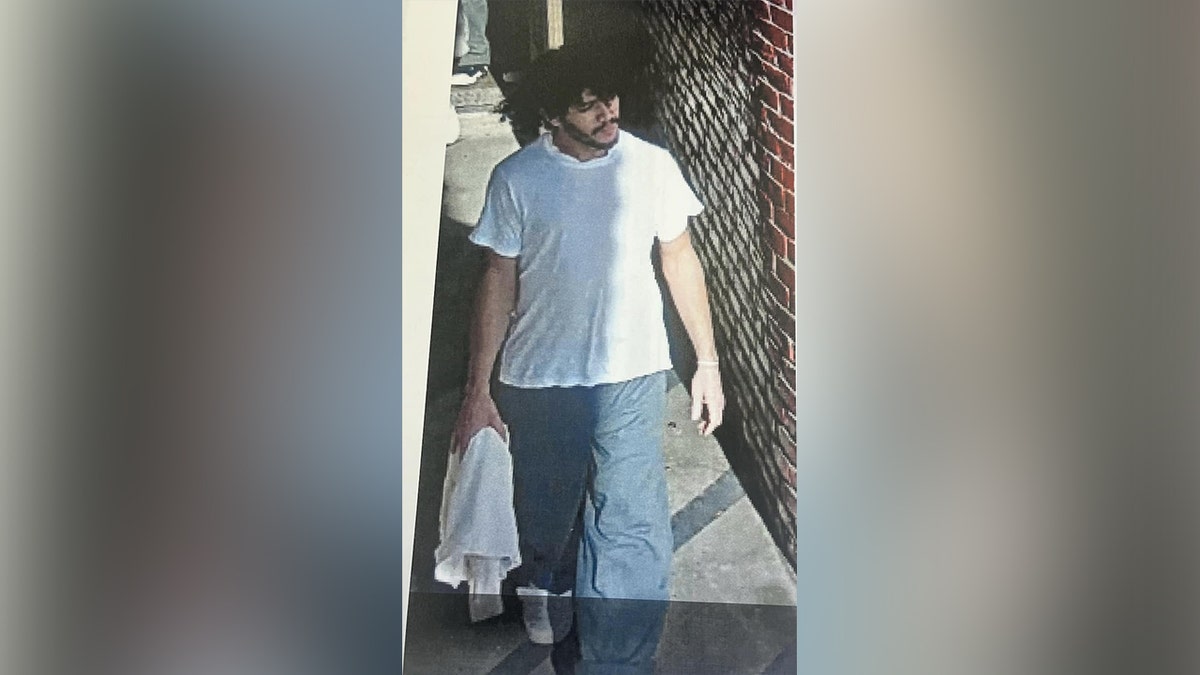 Officials are using a helicopter to broadcast a message that Cavalcante's mother recorded in Portuguese in the hopes of assisting in Cavalcante's surrender.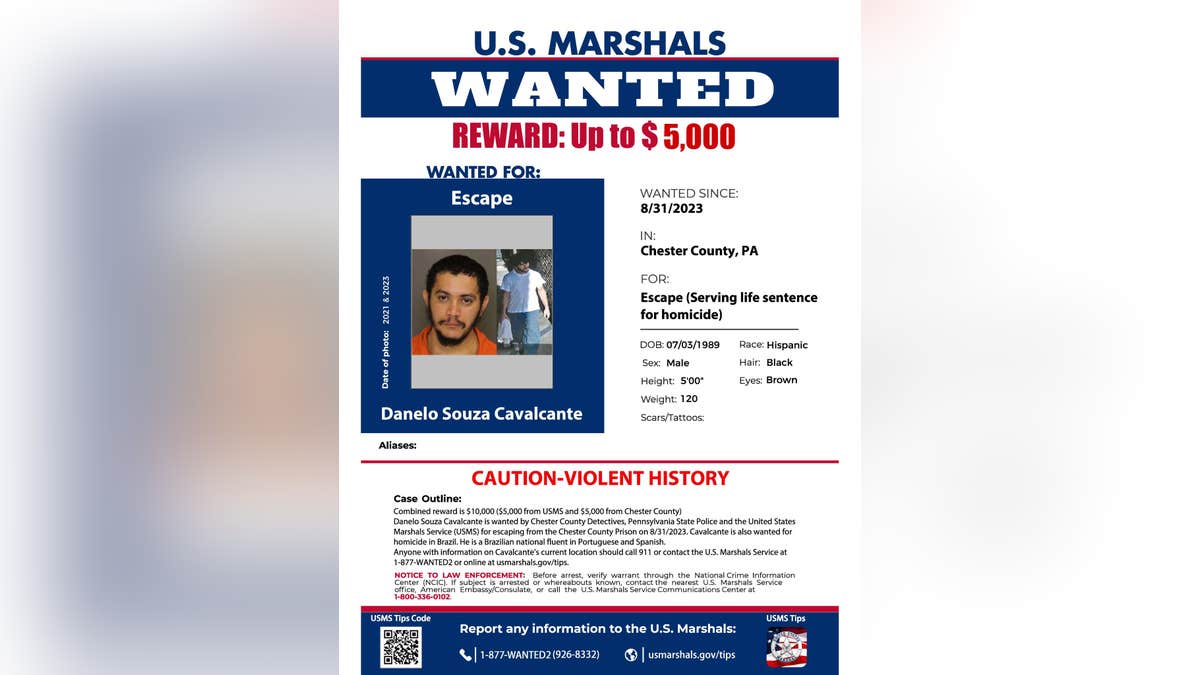 "One of the things that we have done is we've had the individual's mother make a recording asking him to surrender peacefully," Bivens told reporters on Monday. "It's being broadcast in an effort to facilitate his peaceful surrender."
Fox News' Greg Wehner contributed to this report.