Pennsylvania Man to Remove 24-Foot Illuminated Cross From Lawn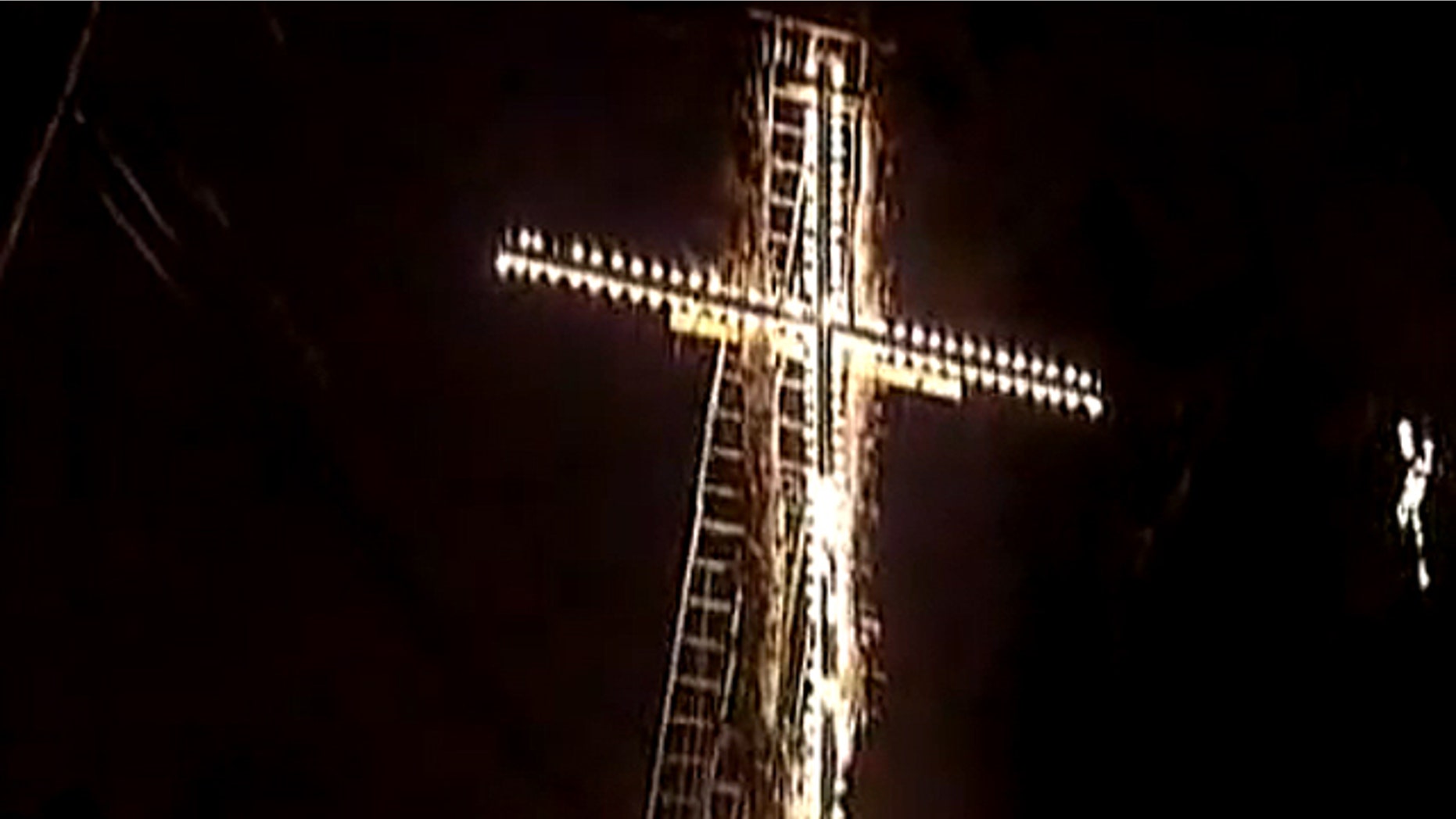 A western Pennsylvania man will remove a 24-foot illuminated cross from his front lawn because it created "too much controversy," he told FoxNews.com.
Carl Behr, 45, of Baldwin, Pa., said the large cross on his lawn and another on his roof will be removed by the end of the weekend.
"The story was getting to be about me and not my message," Behr said Friday. "I need to go about this in a more humble way. It caused too much controversy."
Baldwin Borough Manager John Barrett said the cross violated the borough's ordinance for the installation of structures due to size and placement requirements. Behr, however, initially refused to remove the structure after receiving a notice to do so on Monday. He faced fines up to $300 for each day the cross remained displayed past Friday.
Behr said he was not removing the crosses to avoid the fines.
"They're going to be down by the end of the weekend, that's the way it is," he said. "But it's not about [the fines]. I still believe in every word I said. I just think I need to do this in a different way."
Behr said the cross directed measured in his faith in God and had previously said "no man" would instruct him how to show his devotion.
Neighbor Lisa Fera, who lives across the street from Behr, has said the cross shines directly into her home and was built after she complained about Behr parking vehicles from his construction business in front of her residence.
"I'm not looking to be a bad neighbor. I believe in God, I believe in being Christian, but if you are truly Christian, then you would be supporting and respecting your neighborhood," Fera told WTAE.com earlier this week. "I feel that this is a direct intimidation of me, that each time you call the police or do something, a cross goes up."
Asked if he thought Fera would appreciate the development, Behr replied: "I'm sure she will. I'll let her think she's winning."