Pennsylvania hunter finds human skull in woods: report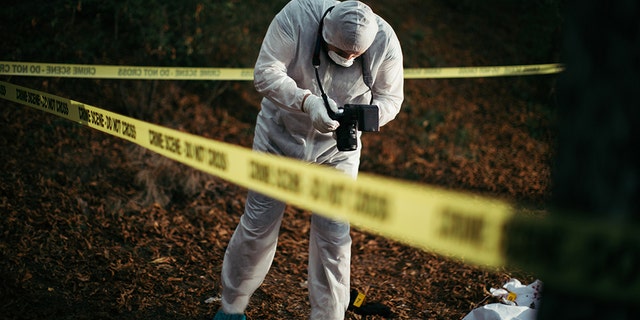 A Pennsylvania man hunting with his son had a terrifying experience Saturday, reportedly finding a human skull in the woods.
Doug Weyandt told WTAJ-News he came across what he initially thought was a bear skull and a "well-weathered" shoe while squirrel hunting in the woods behind his family's business, Mile Level Farm Market and Greenhouses in Snake Spring Township.
'GIANT' SPIDER CREEPILY CRAWLS TOWARD TEXAS COP DURING TRAFFIC STOP, DASHCAM VIDEO SHOWS
Weyandt later called authorities because he felt "something wasn't right."
A forensic team was called to analyze the area, eventually finding the remains of a body which they believe has been buried in the woods for three years to a decade.
"Reality kicked in," Weyandt told WTAJ-News of his reaction to the news. "It was a real skull."
"They definitely found a lot more than what I could see on top of the ground," he added.
PENNSYLVANIA CONVICTED MURDERER IS SUSPECTED SERIAL KILLER, POLICE SAY
Local officials — including state police, the Bedford County coroner and the district attorney's office — are now investigating, WTAJ-News reported. It is not clear at this time if the death is suspicious and no further details regarding age or gender are known, according to the news station.
A spokesperson for the Bedford County coroner was not immediately available for comment when contacted by Fox News on Tuesday.