Partial shutdown hampers searches for hiker missing in national park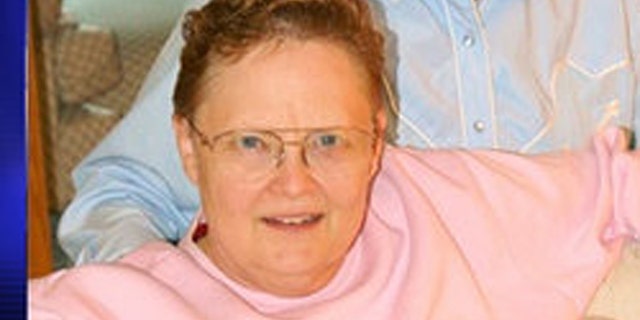 The government's partial shutdown is hampering ongoing searches for hikers missing on federal lands, including an Idaho woman last seen near the Craters of the Moon National Monument, where all but three employees are on furlough because of gridlock in Washington.
Jodean Elliot-Blakeslee, a 69-year-old physician from Boise, has been missing since Sept. 21, when she and friend Amelia Linkert did not return from a camping trip. The body of Linkert, 63, was found four days later, but Blakeslee remains missing. Park officials asked for and received a waiver to keep 10 highly-trained rangers on hand for the search, in addition to a three-person skeleton crew, although none know if they will be paid.
[pullquote]
"The shutdown has certainly complicated things, and we're all on non-pay status at this point," Ted Stout, chief of interpretation and education at the monument, told FoxNews.com. "There's a lot of questions as to how this all works, questions as to whether or not we'll be paid … It's another complicating factor."
Despite uncertainty from Washington, Stout's boss, Craters of the Moon National Monument & Preserve Superintendent Dan Buckley, told FoxNews.com his team insisted on continuing the search, which is now focused on an area of the park known as Derelict Lava Flow.
"I'm proud of them for stepping up and saying we need to continue the search," Buckley said. "We're working closely with the family and we'd love to see this thing come to closure — today if we could."
On Monday, relatives of Blakeslee called on experienced hikers to join the search in central and eastern Idaho, where rugged topography and unpredictable weather can make conditions difficult.
"We realize the chance of Dr. Jo surviving in temperatures that have dipped below freezing are slim," the statement read. "However, we are not ruling out the outside chance that she has found shelter in a cave or under vegetation. Either way, we are committed to bringing her home and are actively recruiting volunteers with backcountry experience to keep the search going."
Due to the treacherous terrain, relatives asked that volunteers be able to hike up to 12 miles and climb at least 1,000 feet on rocky slopes.
Teresa Hampton, a friend of Elliott-Blakeslee, told the Idaho Statesman that she received a few calls early Tuesday from volunteers seeking to join the search effort.
"The government shutdown does put another wrinkle into this situation," Hampton told the newspaper. "It's another challenge, but it's not one that can't be overcome."
Meanwhile, the search in remote Washington state for Kristopher Zitzewitz, missing in the Gofford Pinchot National Forest, has been suspended pending further information that could aid the effort.
Skamania County Undersheriff Dave Cox told FoxNews.com that in national forests inside the state, the local county sheriff has lead jurisdiction in such searches. Cox said his department sometimes gets specialized help from U.S. Forest Service crews though it has not in the current cases.
"Even though the Forest Service is shut down, we are able to continue," Cox said. "The federal government shutdown has not hampered the ability of the Skamania County Sheriff's Office to perform search operations as we normally would."
Zitzewitz, of Portland, Ore., was last seen in the Big Lava Bed in the Gifford Pinchot National Forest in southwestern Washington. He and a friend, Caleb Richie, were looking for caves in the area when they became separated on Saturday. Richie made it out safely.
Anothher hiker missing in a separate case, Alejandrea Wilson, was found by the Skamania County Sheriff's Department in waist-deep snow but alive earlier this week. Wilson was hiking the Pacific Crest Trail, a path from Mexico to Canada that cuts through seven national forests or parks.