Otto Warmbier death: Public invited to Thursday funeral
NEWYou can now listen to Fox News articles!
Funeral plans have been set for Otto Warmbier, the college student who died Monday nearly a week after his return to the U.S. from North Korea where he was detained for 17 months.
His funeral service is scheduled for Thursday at 9 a.m. at Wyoming High School in Wyoming, Ohio, Fox 19 Cincinnati reported.
The service will be open to the public, the station reported Tuesday.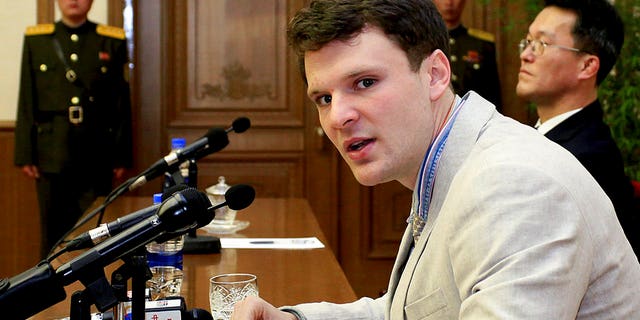 "All those that wish to join his family in celebrating his life are cordially invited," funeral organizers said, according to the Cincinnati Enquirer.
The announced came as President Trump said Tuesday that it was a "total disgrace" what happened to the 22-year-old young man.
Trump said if the college student had been returned home to the U.S. earlier, "I think the result would have been a lot different."
The president said he had spoken with Warmbier's parents, telling reporters in the Oval Office that it was "incredible what they've gone through." Seated next to the president of Ukraine, Petro Poroshenko, Trump said Warmbier "should have been brought home a long time ago."
"It's a total disgrace what happened to Otto. That should never ever be allowed to happen," he said. "And frankly if he were brought home sooner I think the result would have been a lot different."
Warmbier's parents have not cited a specific cause of death, but pointed to "awful, torturous mistreatment" by North Korea.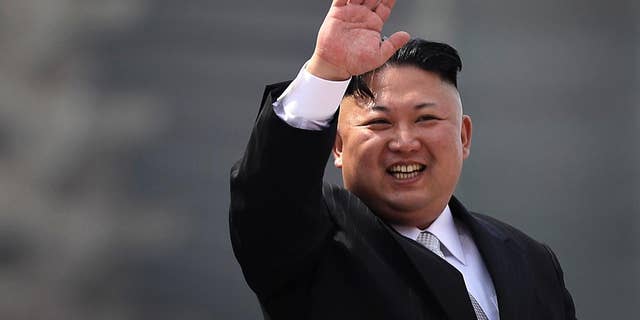 Doctors have described Warmbier's condition as a state of "unresponsive wakefulness" and said he suffered a "severe neurological injury" of unknown cause.
The University of Virginia student was accused of trying to steal a propaganda banner while visiting with a tour group and was convicted of subversion. He was sentenced in March 2016 to 15 years in prison with hard labor.
The Associated Press contributed to this report.