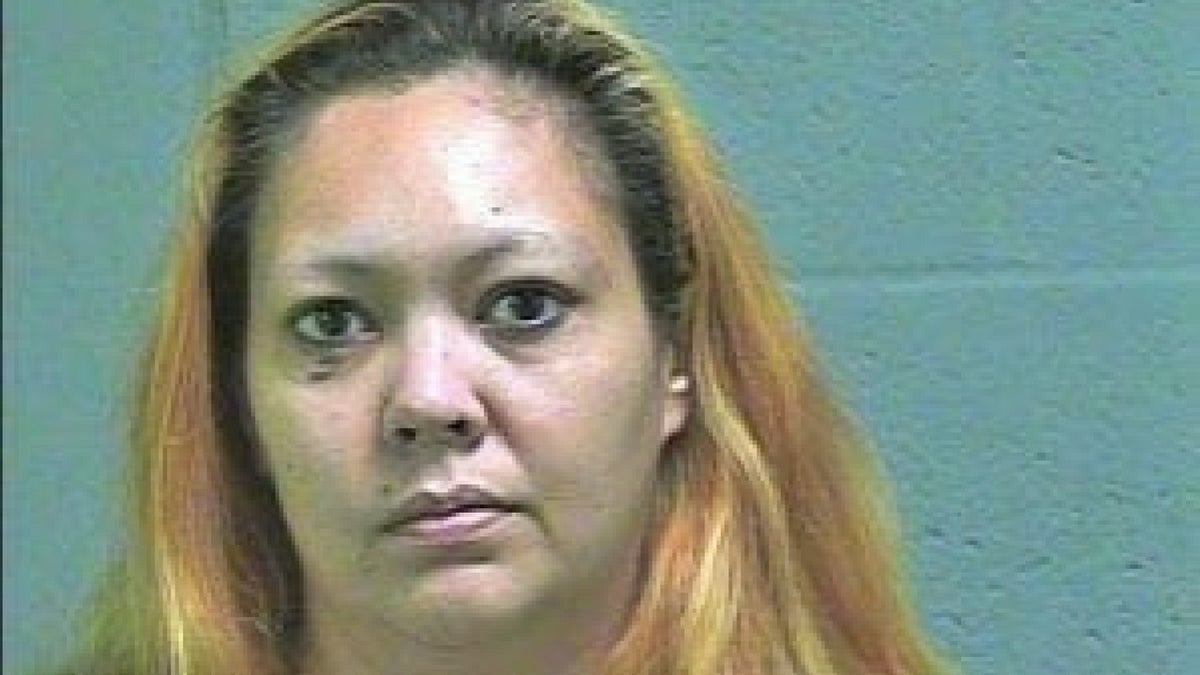 An Oklahoma woman convicted of using a counterfeit check has received a reduced sentence after getting medically sterilized at the suggestion of the judge.
Summer Thyme Creel, 34, a mother of seven children, was facing a maximum penalty sentenced to a year in federal prison for the crime. However, U.S. District Judge Stephen Friot showed leniency earlier this weekend and sentenced her to only a year in federal prison, and three years of supervised release, The Oklahoman reported.
The decision came after Friot suggested Creel undergo the sterilization procedure last June. He said the woman would be given a lesser sentenced after she followed his suggestion.
"She will receive a shorter sentence because she made that decision," Friot announced before sentencing Creel.
CREATIONIST'S SPEECH CANCELED AT UNIVERSITY IN OKLAHOMA
According to reports, Friot suggested the woman get the procedure that would prevent Creel, an admitted drug user, from getting pregnant again after he acknowledged that she most likely used narcotics during her seven pregnancies.
"Comparing the dates of Ms. Creel's periods of habitual use of crack cocaine and methamphetamine ... with the dates of birth of her seven children, it appears highly likely that some of Ms. Creel's children were conceived, carried and born while Ms. Creel was a habitual user of these illicit substances," the judge wrote in his order.
Friot noted that Creel had relinquished her parental rights to six of her seven children.
Creel underwent the procedure in November.
Her attorney, Brett Behenna. said her client openly chose to get sterilized.
"I spoke with her in detail about it, and she voluntarily wanted to do it," Behenna said.
Assistant U.S. Attorney Jessica Perry said Creel expressed interest in getting the procedure before the judge suggested it.
"Creel not only has a fundamental constitutional right to procreate ... but she admits that she had an interest in an elective sterilization procedure even before the court's order of June 16," Perry said.
Creel, who has a lengthy arrest record, pleaded guilty last year to using a counterfeit check at a Walmart in Moore, Okla. She was also arrested for theft.
The woman's sentencing was delayed because she failed to appear in court after she was jailed for another counterfeit check crime. The other times her sentencing was delayed was because she tested positive for drug use. Court records showed Creel tested positive for methamphetamine use in December.
"I'm sorry for the mistakes that I made," Creel said.
OKLAHOMA AG URGES PRESIDENTIAL PARDON FOR CONVICTED SOLDIER
The Washington Post reported the judge's sterilization order was met with disdain from women's rights groups.
Eesha Pandit, a managing partner of the Center for Advancing Innovative Policy, said the case "harkens to a long legacy of coercive reproductive policies and practices."
"For decades sterilization was used as a way to control populations considered 'undesirable' — immigrants, people of color, poor people, those with mental illnesses and disabilities," Pandit said. "Tying Ms. Creel's sentencing to her sterilization formalizes the coercion — the threat of a harsher sentence is manipulative and dangerous, and aligns with a legacy of eugenic practices through the U.S."
The Associated Press contributed to this report.