Oklahoma homeowner shoots, kills intruder 5 years after shooting another would-be burglar
If a would-be a burglar in Tulsa, Oklahoma needs any advice, it's to stay far away from Charles Sweeney's property.
Just over five years and a month since Sweeney shot a man who was breaking into his house, the same thing happened Tuesday morning -- except this time, the situation turned deadly.
"He comes into view, and BLAHM, that 9 millimeter is real loud inside the house," Sweeney told FOX23.
The Tulsa Police Department said the incident happened around 9:08 a.m., and when officers arrived at the home the alleged intruder, Donald Stovall, was found dead.
Officers said Stovall had crawled through a bathroom window into the home when Sweeney confronted him. It was during that confrontation Stovall was fatally shot.
"He brought this on himself, I have no sympathy," Sweeny told FOX23.
"I thought my life was in danger, I shot him, and I'll do it again"
The shooting on Tuesday came just over five years after the homeowner was involved in a similar situation. In October 2013, he shot one of two intruders at his home, seriously injuring the man. Both burglars subsequently pleaded guilty to charges in that case and are in prison, according to the Tulsa World.
"This is the second time I've shot someone, and I've escorted at gunpoint at least half a dozen people off the property," he said.
ANTIFA MEMBER CHARGED IN ASSAULT OF MARINE RESERVISTS NEAR 'WE THE PEOPLE' RALLY IN PHILADELPHIA, REPORTS SAY
Tulsa Police briefly interviewed Sweeny before letting him go and said that people have the right to defend themselves in their homes.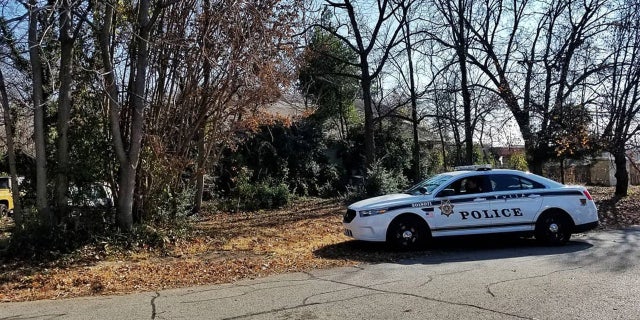 "If you are in your home and you have an intruder come in and you feel that you are in fear of your life or the life of someone else who may be in your home, you are well within your rights to defend yourself," Captain Karen Tipler told FOX23.
Sweeney now has a warning for any other potential criminals that may target his house: "I thought my life was in danger, I shot him, and I'll do it again."