Officials Consider Foul Play in Teacher's Disappearance in Louisiana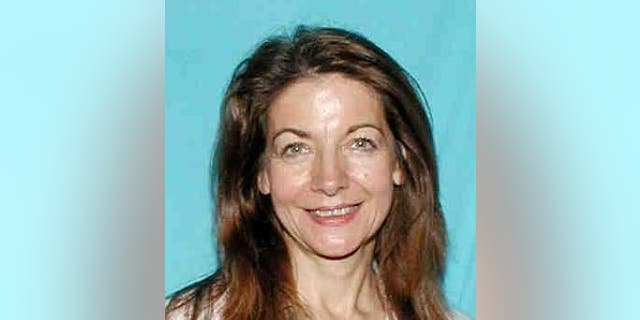 Authorities are considering the possibility of foul play in the disappearance of a Belgian woman living in the U.S. who has been missing for more than two weeks.
Physical evidence from Sylviane Finck Lozada's home supports possible foul play in the case of the 51-year-old, who was reported missing July 18, East Baton Rouge Parish Sheriff's Office spokeswoman Casey Rayborn Hicks said Monday.
Her husband boarded a plane for his native Venezuela with the couple's daughter a few weeks ago and hasn't returned.
The Advocate reported Tuesday that Hicks would not say what was found at the house. Hicks did say that says detectives found that around July 6, Lozada's husband, Oscar Lozada, bought multiple five-gallon buckets with lids and multiple bags of concrete mix, which have not been found.
The buckets and bags of concrete mix have not been found, she said.
Hicks said Oscar Lozada has not been named a suspect in his wife's disappearance.
"This is discouraging, shocking and tragic," said Richard Taylor, who works with Sylviane Lozada, a foreign language teacher at a local high school. "This would be a tremendous loss. Sylviane is an incredible woman."
Sylviane Lozada was reported missing after her relatives in Belgium could not get in touch with her, Hicks said. Lozada regularly contacted her family.
Sylviane Lozada's last contact with her family was around July 5, Hicks said.
Oscar Lozada, and the couple's daughter boarded a plane in Dallas destined for Venezuela on July 9, Hicks said. They were scheduled to return July 14, but they have not returned, she said.
When asked about the possibility of extraditing Oscar Lozada back to Louisiana from Venezuela, East Baton Rouge Parish District Attorney Hillar Moore III said an arrest warrant would first have to be filed against Lozada.
Federal charges must also be filed for the U.S. Marshal's Office and the U.S. Department of State to begin working on extradition, Moore said.
During the past week, detectives have been unable to contact Oscar Lozada, Hicks said.
However, detectives have communicated with him since Sylviane Lozada was reported missing, she said.
Law enforcement officials searched the area around Sylviane and Oscar Lozada's house on Friday for possible clues to the woman's disappearance, Hicks said. The home appeared deserted with furniture and belongings moved out of it.
Authorities have found the furniture, but Hicks would not say where it was found or why it was removed from the home.
Sylviane Lozada's friend and colleague Karen Wooley said Monday multiple suspicious factors led her to believe weeks ago that something criminal led to the disappearance of her friend.
"The people who are involved in this, who have a heartfelt interest, just know," Wooley said.
"Not calling her family, the empty house -- that's just not her behavior. It all adds up to foul play."
Wooley said Sylviane and Oscar Lozada met about seven years ago when they lived in the same apartment complex.
They married in May 2006, and their daughter was born in September of that year, Wooley said.
Wooley said Oscar Lozada, who is from Venezuela and has dual citizenship in the United States, and Sylviane Lozada had cultural differences that slowly caused their relationship to dissolve.
Seven months ago, the Sheriff's Office was contacted twice about arguments between Sylviane Lozada and Oscar Lozada, Hicks said.
On Dec. 3, Sylviane Lozada contacted authorities because her husband was throwing things during an argument and she wanted him to leave, Hicks said.
When deputies arrived at the couple's, neither Sylviane Lozada nor Oscar Lozada wanted to leave the residence, but agreed to "separate for the night," Hicks said.
On Dec. 31, Hicks said, deputies were called to Our Lady of the Lake Regional Medical Center after Sylviane Lozada told medical personnel her husband pushed her down during an argument. When she fell, she hit a counter that left a bruise, Hicks said.
Updates on the search for Lozada are being posted to a Facebook page devoted to finding her.
Anyone with information on her whereabouts is being urged to call the Baton Rouge Sheriff's Office at (225) 389-5000.
Click here for more on the disappearance of Sylviane Finck Lozada from Fox44.com
The Associated Press contributed to this report.