Obama levies new tech sanctions on Syria, Iran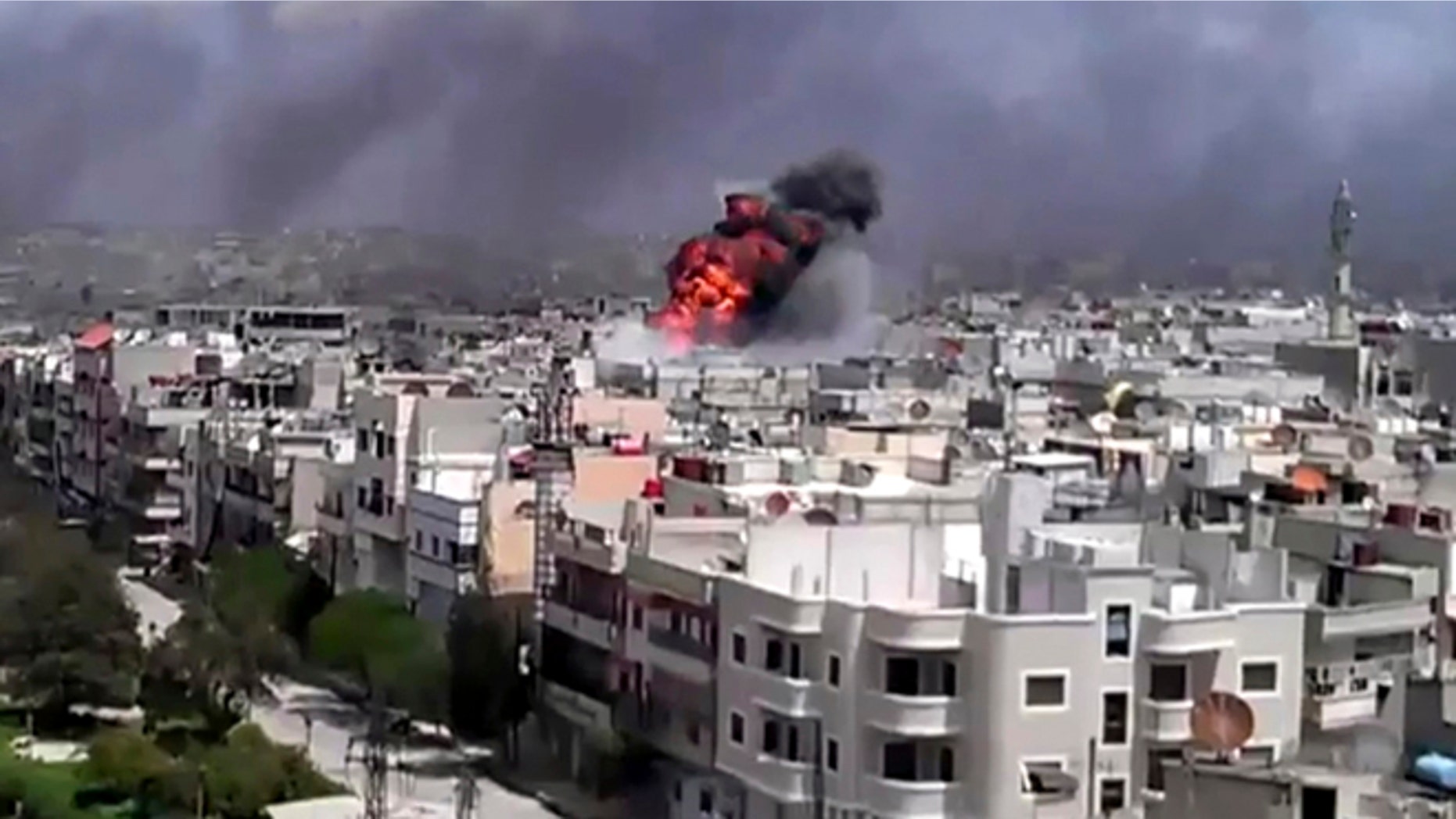 WASHINGTON – Under pressure to stop the Syrian government's deadly crackdown, President Barack Obama on Monday levied new sanctions on people and entities in Syria and Iran that use technology to target their citizens and perpetrate human rights abuses.
Obama's announcement underscored the degree to which technology, from cellphones to social media, has fueled popular uprisings in countries throughout the Arab world and at the same time has given autocratic regimes new ways to track dissidents and suppress political dissent.
"These technologies should be in place to empower citizens, not to repress them," said Obama, as he announced the sanctions during a solemn speech at the U.S. Holocaust Memorial Museum in Washington.
Surrounded by the haunting memories of the Holocaust, Obama spoke broadly about the international community's obligation to prevent the "madness" of mass killings. And he issued a sharp warning to governments that launch violent crackdowns on civilians.
"National sovereignty is never a license to slaughter your people," he said.
As Obama spoke, Syrian troops armed with heavy machine guns killed dozens in the central city of Hama, a direct violation of a shaky United Nations-backed cease-fire. More than 9,000 people have been killed in 13 months of clashes between rebels and forces loyal to Syrian President Bashar Assad.
The White House has struggled to find an international solution to halt Assad's crackdown. While the U.S. and other western powers have little appetite for a military campaign in Syria, tough diplomatic action at the U.N. has been blocked by Russia and China. And sanctions that have left Assad's regime increasingly isolated have done little to push the Syrian president out of office. In fact, many U.S. policymakers are now resigned to that fact that Assad continues to have a tight grip on power.
Obama held firm Monday in his belief that the U.S. "cannot and should not" intervene militarily every time there are human rights abuses around the world. He touted the new technology sanctions as "one more step that we can take toward the day that we know will come, the end of the Assad regime that has brutalized the Syrian people."
The executive order Obama signed authorizing the sanctions contends that the Syrian and Iranian governments have rapidly increased their capabilities to disrupt, monitor, and track communications networks that are essential for their citizens to engage with each other and the outside world.
The new penalties target entities and individuals within Iran and Syria, including Syria's intelligence service and its director, Iran's intelligence ministry and law enforcement organizations, and Iran's Revolutionary Guard. An Iranian internet provider and a Syrian communications firm were also sanctioned.
The sanctions restrict financial assets and bar those affiliated with the penalized entities from entering the U.S.
The U.S. is eyeing potential sanctions on entities outside of Syria and Iran that provide technology to both regimes, though officials would not say what entities or countries might be subject to the penalties.
U.S. sanctions have for years made it illegal for most American-made goods to be sold in Syria and Iran. Still, U.S. officials consulted with American technology companies about Monday's executive order, putting them on notice that they would be expected to comply with it when undertaking international transactions.
Monday's announcement also raised questions about whether the U.S. would levy similar penalties on other countries that use technology to squelch opposition or track dissidents. China, in particular, maintains extensive controls over the Internet, from sophisticated filters to human monitors, and the Obama administration has asked the World Trade Organization to seek information about Beijing's censors.
While administration officials would not say whether there were more technology sanctions to come, they acknowledged that Syria and Iran were not alone in their behavior.
"Unfortunately in this world, these are not the only regimes that oppress their people and use technology to do it," White House spokesman Jay Carney said.
Seeking to more broadly tackle mass atrocities around the world, Obama on Monday also announced the first meeting of a new government panel, known as the Atrocities Prevention Board. He also asked the U.S. intelligence community to include assessments of the likelihood of mass killings in its National Intelligence Estimates.
Targeting atrocities in Africa, Obama said he was ordering a small contingent of U.S. troops to stay in Uganda, where they are helping regional forces pursue the militant Lord's Resistance Army and its leader, Joseph Kony, one of the world's most wanted men.
Before delivering remarks, Obama spent about 30 minutes touring the museum with Elie Wiesel, a Nobel Peace Prize laureate and Holocaust survivor. The president and Wiesel quietly entered the museum's Hall of Remembrance, where they lit candles and paused, heads bowed, for a moment of silence.
Obama, in his first visit to the museum as president, placed his candle in the hall's Buchenwald section in memory of the concentration camp his great-uncle helped liberate at the end of World War II.
The White House announced Monday that Obama would be giving a posthumous Presidential Medal of Freedom to Jan Karski, a wartime emissary of the Polish government-in-exile who was among the first people to provide accounts of the Holocaust to the world.
___
Follow Julie Pace at http://twitter.com/jpaceDC.