NYPD Tightens Security at Rockefeller Tree Lighting in Wake of Oregon Bomb Plot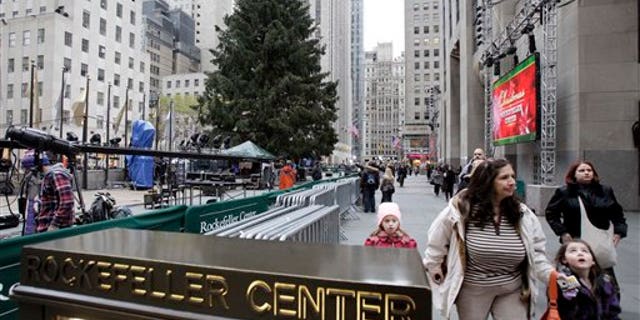 The attempted bombing of a tree-lighting ceremony in Portland, Ore., has prompted the New York Police Department to adjust its security measures for the nationally broadcast Rockefeller Center tree-lighting event Tuesday evening, an NYPD spokesman told FoxNews.com.
Paul J. Browne, the NYPD's deputy commissioner of public information, would not go into specifics about Tuesday evening's security, but he said the changes would likely include extra uniformed and plainclothes police officers, along with additional barriers and radiation detectors.
"Since 9/11, we've kept a keen ear on any terrorism development," Browne said. "The fact that the Portland bomber may inspire a copycat certainly has us taking additional steps."
Mohamed Osman Mohamud, 19, made headlines last Friday when he was arrested in after allegedly attempting to detonate what he thought was a massive car bomb at a holiday tree lighting ceremony in Portland.
He was indicted Monday on a charge of attempted use of a weapon of mass destruction and pleaded not guilty.
Browne said that a vehicle-borne bomb, like the one Mohamud is alleged to have incorporated into the Portland plot, remains the NYPD's top concern, especially at events like the Thanksgiving Day Parade, the Rockefeller tree lighting and New Year's Eve in Times Square. They implement barricades and radiation detectors, in addition to banning backpacks, as part of security measures for big crowds.
And just as terrorists try to capitalize on their unpredictability, NYPD tries to keep would-be attackers guessing.
"We always like to change our footprint," Browne said.