New York officials to investigate leak at nuclear power plant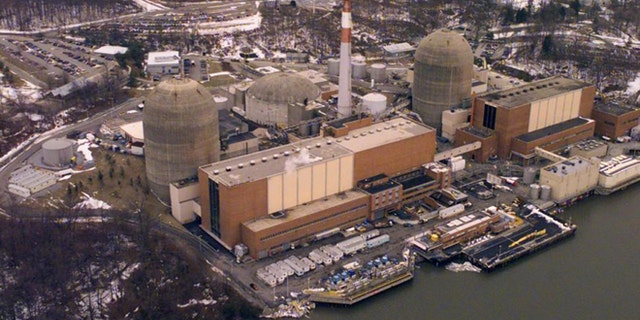 New York officials will investigate an upstate nuclear power plant after radioactive water leaked into the groundwater below the facility, the governor said Saturday.
New York Gov. Andrew Cuomo said the water was contaminated tritium in the groundwater at the Indian Point Energy Center located in Buchanan. Cuomo called for the investigation after he said Entergy Corp., the plant's owner, reported "alarming levels of radioactivity" at three monitoring sites, according to The Journal News.
The facility said the contaminated water didn't leak off site and didn't pose an immediate threat to public health, according to the paper. Cuomo has insisted a full investigation to take place.
Jerry Nappi, a spokesman for Entergy, said in an email to The Journal News that drinking water sources onsite and offsite were not affected and that tritium levels are more than a thousand times below federal limits.
"While elevated tritium in the ground onsite is not in accordance with our standards, there is no health or safety consequence to the public," Nappi added.
Buchanan Mayor Theresa Knickerbocker said Entergy told local officials Friday about the tritium scare. Residents were not informed about the finding because there was no threat to the public, Knickerbocker told the paper.
The Indian Point Energy Center has been under close watch by New York officials since December. Cuomo ordered an investigation into the plant after a series of unplanned shut downs. A month later, Entergy filed a lawsuit against Secretary of State Cesar Perales, seeking an order to toss out New York's unwillingness to give the plant a certificate to operate in the Hudson River.
The plant was shut down several times in 2015 due to numerous malfunctions. Opponents of the power plant have speculated the numerous shutdowns are a sign of the facility's old infrastructure.
The Associated Press contributed to this report.
Click for more from The Journal News.