Most bizarre college courses 2017: 'Hooking up,' 'Queer Religion' and 'sexy' vampires
Colleges nationwide are teaching students about tacos, hooking up and country music's "homophobic and racist" message -- but those are just a few examples, as classes such as "Queer Religion" and "Racial Capitalism" become the new norm.

The classes are listed and explained in Young America's Foundation's annual report of bizarre courses with a "leftist slant" that are offered at top-tier colleges and universities throughout the country.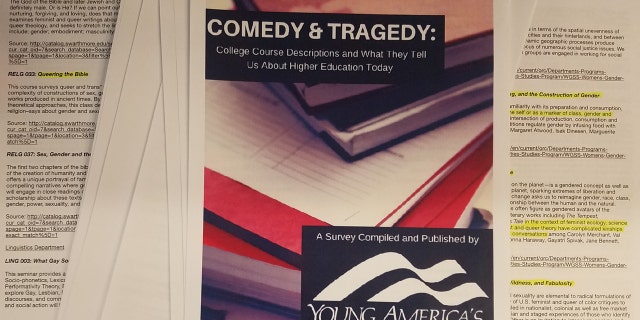 Many courses fall under "intersectionality" -- the hottest trend in identity politics on college campuses, offering students classes combining forms of discrimination (i.e. racism, sexism and classism) in relation to marginalized individuals or groups.
Ivy Leagues lead the list.
Brown University's American Studies Department offers a course that uses specific objects "including sugar, milk, vibrators, and Spanx" as case studies "to critically consider how material culture informs and signals identity."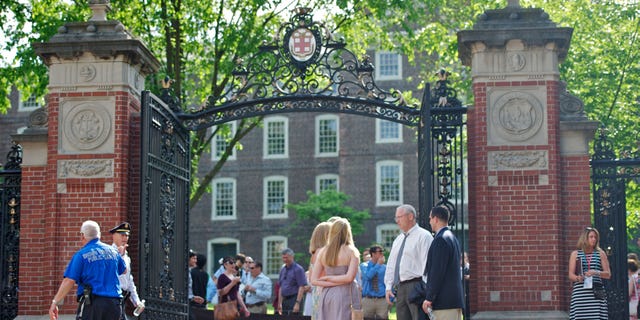 "Trying Socrates in the Age of Trump," a course offered by Harvard University's Philosophy Department allows students to "determine why the Athenians killed Socrates" and ask "what should be done with people who spread dangerous ideas?"
Harvard also offers "Tacos, Tamales, and Tequila: Eating and Drinking in Ancient Mexico," "Body Burdens: Toxic Tales and Politics of Environmental Racism" and "Leaning In, Hooking Up."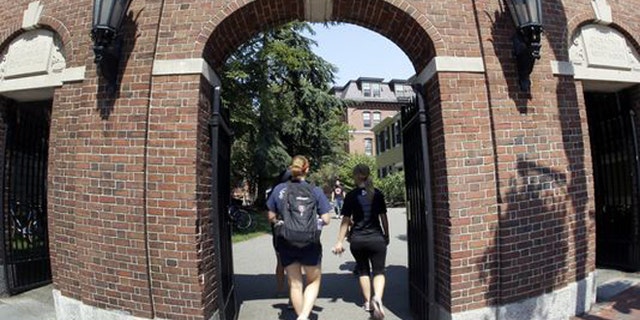 Meanwhile, the University of Pennsylvania's Gender, Sexuality and Women's Studies Department offers a course called "More Human Than Human" that explores how ecofeminists and post-humanists are dismantling constructs of "personhood" and giving equal rights to animals -- or "speciesism."
Princeton University's American Studies Department asks "Is science gendered, racialized, ableist or classist?" in a course titled "Science After Feminism." They also offer "Black to the Future: Science, Fiction, and Society," "FAT: The F-Word and the Public Body" and "Media Spectacles, Scandalous Citizens and Democratic Possibilities." That course examines "The Women's March, Trigger Warnings, Black Lives Matter, and Travel Bans."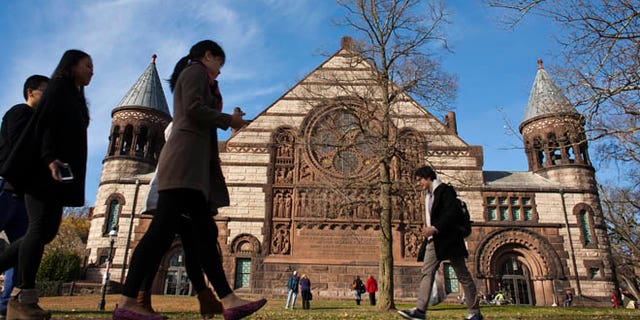 Indiana University's Gender Studies program offers "We're All A Little Crazy: Gender, Madness, & Popular Culture," promising discussions on "resting b***h face" and "hails of 'Yaaas, Queen!'"
The University of Michigan's American Culture Department offers "Rednecks, Queers, and Country Music," which looks into how "homophobic and racist" music "serves as a medium for multicultural social and erotic exchange among queer country fans."
Washington & Lee University has a course on "Campus Sex in the Digital Age" and Queering Colonialism," while the University of Illinois offers "Hip Hop Feminism" and "Queer Lives, Queer Politics." Swarthmore College's Religious Studies Department lets students take "Queering God: Feminist and Queer Theology" and "Queering the Bible," and Carleton College has "Queer Religion" while Middlebury offers "Queering Food."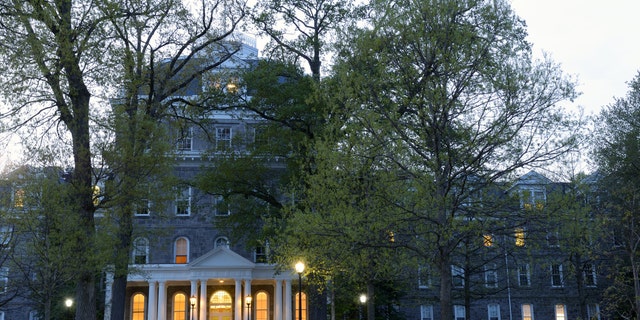 Northwestern University has classes in "Beyond the Binary: Transgender and Race" and "Medieval Sexuality." The latter looks into the "fluidity of sex and gender roles in an age before 'sexual orientation'; impact of and resistance to Christian theology's negatives assessment of sexuality; the cult of chastity."
Rutgers University, which recently fired a professor amid accusations of anti-Semitism, offers a course called "Race, Gender, and Islam in the United States," which looks at "pre- and post-9/11 racializing practices."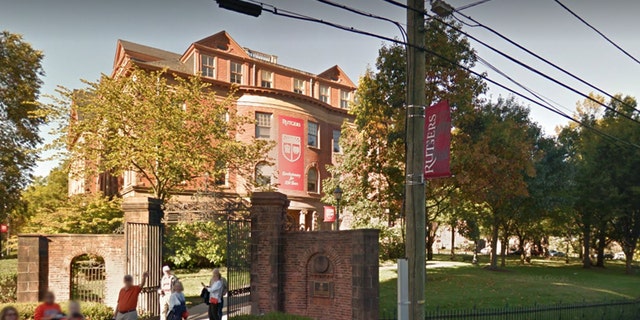 Williams College has a course on "Radical Theories of Political Struggle: Anti-Black Racism and the Obama Administration" as well as "Racial Capitalism," which looks at "the ways in which capitalist economies have 'always and everywhere' relied upon forms of racist domination and exclusion."
SNOWFLAKES AT CHRISTMAS? SOME UNIVERSITIES OFFER NO SAFE SPACE FOR SANTA – OR JESUS
Davidson College offers a class on "Race, Religion, and Donald Trump," described as helping students "gain appreciation for sociological analysis at the intersection of race-ethnicity and religion through the life experience of Barack Obama."
Perhaps the most bizarre examples come from the University of Kentucky, where students can study "Vampires: Evolution of a Sexy Monster" answering such questions as "What is a vampire? Where do they come from?" At DePaul University students can continue the undead trend with "Zombies: Modern Myths, Race, and Capitalism," examining "the development of the zombie myth as a reflection of US societal concerns while using the lenses of Post-Colonial and Post-Marxist theory."