Morning brief: Sessions set for his grilling on Capitol Hill
NEWYou can now listen to Fox News articles!
SESSIONS' GRILLING KICKS OFF
The Senate's Russia probe will hit a new level of intensity Tuesday when Attorney General Jeff Sessions becomes the highest-ranking official to testify – in what Senate Intelligence Committee leaders confirmed will be an open hearing, in the spirit of last week's dramatic session with James Comey. The circumstances are different for Sessions' appearance. While Comey was a witness scorned by President Trump, and ready to dish on the leader who fired him, Sessions remains the top law enforcement official in the country, working for Trump's administration. But lawmakers – particularly Democrats – are preparing tough questions for Sessions both about Russia's contact with Trump campaign associates and the circumstances of Comey's firing. (SESSIONS' HEARING BEGINS AT 2:30 PM ET – WATCH LIVE ON FOX NEWS CHANNEL AND FOXNEWS.COM)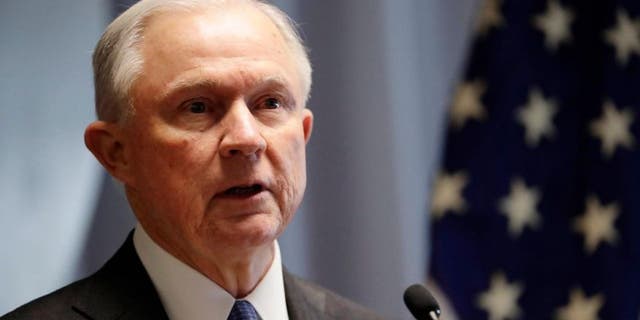 TRUMP'S LEGAL TEAM MAY SHOW MONTHS-LONG TRAIL OF COMEY LEAKS
SECRET SERVICE SAYS IT HAS NO AUDIO, TRANSCRIPTS OF 'TRUMP TAPES'
SCHUMER PARODIES TRUMP'S PRAISE-FILLED CABINET MEETING
TRUMP FRIEND: PRESIDENT IS CONSIDERING AXING SPECIAL COUNSEL MUELLER
Christopher Ruddy, the founder of Newsmax Media and close friend of President Trump, told PBS News Hour Monday that he believes the president is "considering perhaps terminating" special counsel Robert Mueller, the man charged with investigating Russian interference in the U.S. election and possible collusion with Trump's campaign. When reached by Fox News after the remarks, Ruddy said, "while I am not claiming the president said it to me, I am confident of my sourcing. He is definitely considering it as an option."
GREGG JARRETT: ARE MUELLER AND COMEY 'COLLUDING' AGAINST TRUMP?
MUELLER'S LAWYER BUILDUP RAISES FLAGS FOR TRUMP ALLIES
DENNIS RODMAN HEADS TO NORTH KOREA
Basketball Hall-of-Famer Dennis Rodman will travel to North Korea for his first visit to the communist nation in more than three years, a senior Trump administration official confirmed to Fox News. The 56-year-old Rodman, who won five NBA championships as a player with the Detroit Pistons and Chicago Bulls, previously traveled to North Korea in January 2014. On that trip, Rodman sang "Happy Birthday" to Dictator Kim Jong Un, who Rodman referred to as his "best friend." The trip also featured Rodman and a squad of former NBA stars taking part in a pickup game as part of what Rodman called "basketball diplomacy."
WATCH THIS FLASHBACK: RODMAN TRAVELS TO NORTH KOREA
COMPLETE COVERAGE OF THE CRISIS OVER NORTH KOREA
ARKANSAS POLICE OFFICER FATALLY SHOT IN LINE OF DUTY
Authorities in Arkansas said Monday that Lt. Patrick Weatherford, a 15-year veteran of the Newport Police Department, was shot and killed. The shooting was reported at around 7:30 p.m. Weatherford died in an area hospital. The 41-year-old was a lieutenant in the criminal investigations division at the Newport police department. He studied criminal justice at the University of Arkansas at Little Rock and attended the FBI National Academy, according to his Linkedin profile.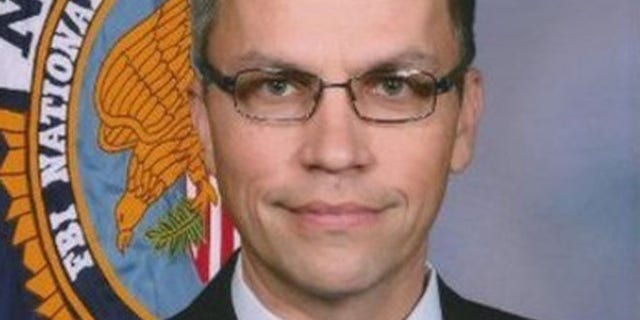 COP: PENN STATE PLEDGE 'LOOKED LIKE A CORPSE' AFTER NIGHT OF HAZING
OHIO POLICE IN STANDOFF WITH SUSPECT IN TRIPLE MURDER
WARRIORS FEND OFF THE CAVALIERS IN GAME 5 OF NBA FINALS
The Golden State Warriors defeated the Cleveland Cavaliers in Game 5 of the NBA Finals on Monday, 129-120, for its second championship in three seasons, avenging last season's historic collapse. The Warriors were led by sensational performances from Kevin Durant, who scored 39 points, grabbed seven rebounds and recorded five assists, and Stephen Curry, who scored 34 points, recorded 10 assists and grabbed six rebounds.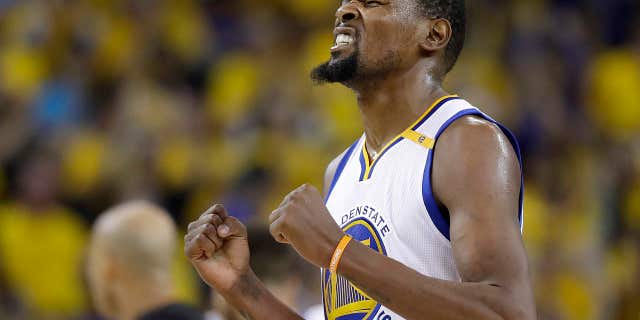 COMING UP ON FNC
9:00 a.m. ET: Sen. James Lankford, R-Okla., of the Senate Intelligence committee joins "America's Newsroom."
9:20 a.m. ET: House Majority Leader Kevin McCarthy, R-Calif., joins "America's Newsroom."
9:40 a.m. ET: Sen. Rand Paul, R-Ky., joins "America's Newsroom."
9:55 a.m. ET: Vice President Pence, HHS Secretary Tom Price, and CMS Admin Seema Verma give formal remarks about "the continuing need to work on health care and the vital role it plays in the lives of American families and businesses." Watch it on FoxNews.com.
10:00 a.m. ET: Senate Foreign Relations Committee holds hearing on "FY18 State Dept Budget Request." Secretary of State Rex Tillerson testifies. Watch it on FoxNews.com.
2:00 p.m. ET: Rep. Pete King, R-N.Y., joins "AEHQ."
4:10 p.m. ET: President Trump makes a statement on healthcare in Milwaukee, Wis. Watch live on Fox News Channel and FoxNews.com.
FOX BUSINESS COVERAGE
Dodd-Frank in crosshairs of US Treasury's financial report (Click here for more)
Trump likely to get GOP senators' revised health care draft Tuesday (Click here for more)
COMING UP ON FBN
7:00 a.m. ET: Treasury Secretary Steven Mnuchin will join Maria Bartiromo this morning in a First on Fox interview to discuss the Treasury's report on financial deregulation
8:30 a.m. ET: Michael Mukasey, former U.S. Attorney General, will appear on "Mornings with Maria."
2:00 p.m. ET: Bill Gross, billionaire bond investor, will be on "The Intelligence Report."