Miss Universe pageant allowing transgender women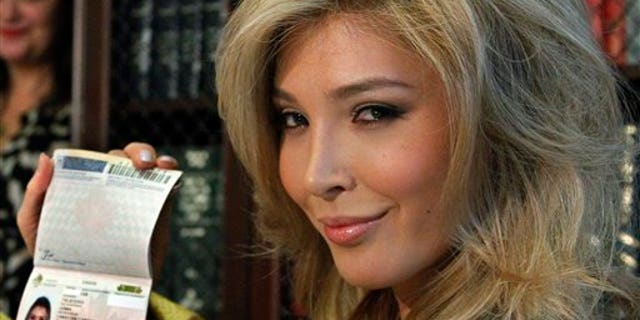 NEW YORK – Allowing transgender women to participate in the Miss Universe beauty pageant next year is a step forward for equality, advocates said Tuesday after pageant officials announced the policy change.
The announcement came after the organization last week reversed its stand and said Canadian Jenna Talackova could compete in the pageant this year. Talackova underwent a sex change four years ago, and organizers in Canada at first disqualified her from the 61st Miss Universe Canada pageant in May, citing a rule that she must be "naturally born" a woman.
"We have a long history of supporting equality for all women, and this was something we took very seriously," said Paula Shugart, president of the Miss Universe Organization.
The new rules will have to be approved by Donald Trump, who runs the Miss Universe Organization, and contest co-owner NBC.
"Everybody should be allowed to participate in every aspect of society," said Mara Keisling, executive director of the National Center for Transgender Equality. "Absolutely it's good news, it's another pernicious structural discrimination barrier taken down."
Susan Stryker, director of the Institute for LGBT Studies at the University of Arizona, said she hoped to see similar progress in areas that would impact more people, such as employment discrimination issues and anti-transgender violence.
But she said trans women participating in the pageants could help shatter stereotypes and educate the public. She pointed to Chaz Bono, a transgender man, and the impact of his appearance on "Dancing with the Stars."
"To that extent, it's just a great thing to have a positive media representation even if it is inconsequential," she said.