Millions of Americans are blasted by intense deep freeze -- some a lot more than others
Wind and frigid temperatures are blasting millions of Americans along the East Coast this weekend, with some suffering through extreme lows.
How extreme? Consider this: Mount Washington, the highest peak in the Northeast, saw winds of more than 90 mph on Saturday with a temperature of minus 37 degrees and a wind chill of an unprecedented minus 93. The New Hampshire chill zone ties Armstrong, Ontario, for second place as the coldest location in the world.
"Take precautions to prevent frostbite while outdoors."
A "massive arctic air mass" pummeling a third of the country is slated to continue through the weekend, according to the National Weather Service, before warmer temperatures arrive early next week. Wind chill warnings continue for parts of Pennsylvania through Maine, where the wind chill could possibly hit minus 20, the NWS said.
"Frigid temperatures and dangerous wind chills have enveloped much of the eastern U.S. this weekend," NWS tweeted. "Take precautions to prevent frostbite while outdoors."
The NWS said a person can get frostbite under these conditions in a matter of minutes, with exposed skin and extremities like hands and feet being most vulnerable.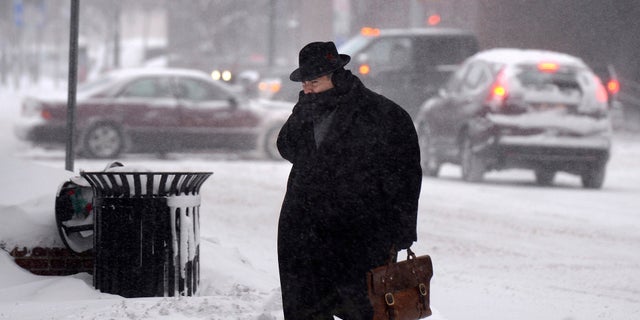 A low-pressure system on the West Coast is expected to bring "a mix of snow, sleet, ice and rain to the East Coast by Monday, the Weather Channel said.
'BOMB CYCLONE' WINTER STORM HITS US EAST COAST: WHAT IS IT?
Many states are feeling the blistering conditions. Take Burlington, Vermont, whose temperature Saturday rested at minus 1 degree with a wind chill of minus 30. Hartfort, Connecticut, faced a 10-degree temperature with a wind chill of minus 20. And both Philadelphia and New York saw single-digit temps and wind chills even lower.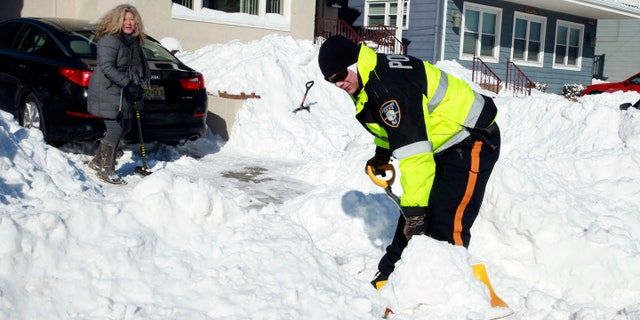 The high winds and frigid temperatures prompted several ski resorts to close some of their lifts. Bolton Valley in Vermont said there was a general "lack of demand and enthusiasm from skiers and riders." Small surprise. With a temperature of minus 14 at the summit and minus 11 at the base, the resort canceled evening skiing due to a frostbite warning.
Still dealing with the havoc wreaked by the "bomb cyclone" snowstorm earlier this week, Boston and nearby areas are cleaning up after a record-breaking three-foot tidal surge flooded streets, forcing some residents to evacuate. And according to Mayor Marty Walsh, the city is in dire need of plumbers to contend with all the cracked and frozen pipes.
COLD FLORIDA TEMPS CAUSING IGUANAS TO 'FREEZE,' FALL OUT OF TREES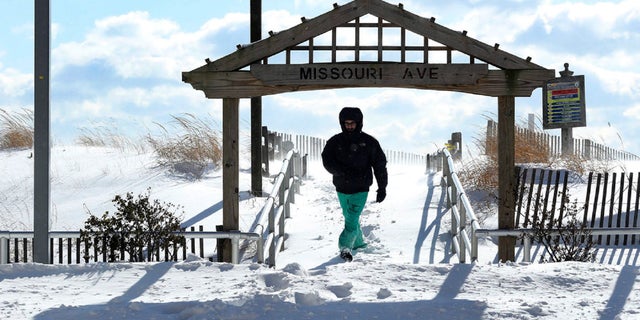 The operators of New York's John F. Kennedy International Airport were also struggling to recoup from Thursday's storm. The Port Authority of New York and New Jersey, which runs the airport, said it was working with airlines and the Federal Aviation Administration to limit flights into Kennedy on Saturday "until there are adequate gates available to handle the backlog of flights due to recovery of flight schedules in the wake of Thursday's storm."
Brooklyn resident Zelani Miah, who braved the chilly temps, said he dons layers upon layers of clothes to stay warm.
"Right now, the only thing I put on was just some gloves, a couple sweaters of course, like five or six of them, and two pants basically and boots," Miah said. "Keep warm, make sure you wear hats."
The Associated Press contributed to this report.