Massive tree falls in New York's Central Park, injuring 3 kids, adult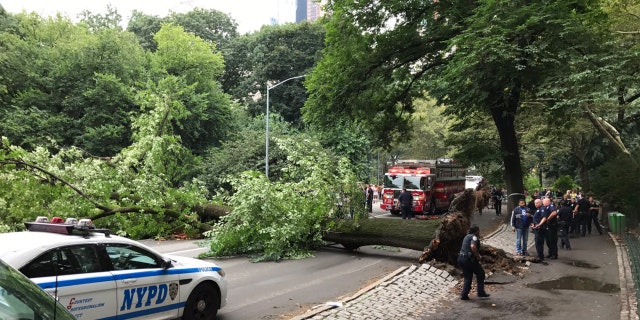 Three children and one adult were hurt Tuesday when a massive tree fell on top of them in New York's Central Park, officials said.
The New York Police Department confirmed to Fox News the injuries occurred when the massive tree fell on the park's West Drive shortly after 10 a.m.
The four have non-life threatening injuries and have been transported to a local hospital, officials added.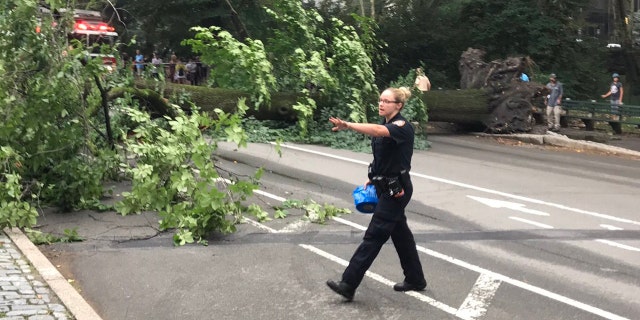 A witness told FOX 5 New York the tree came down on them as they were walking, including two that were in a double-wide stroller. The third child was strapped to the woman in a chest carrier.
The four were initially trapped under the branches, but were pulled out quickly by other people who were in that normally busy area of the park.
A woman who was running in the park, Tammi Jones, told FOX 5 she heard a cracking sound and then saw the tree come crashing down.
Jones added she didn't even know that there was a baby in the stroller until they reached the tree and helped get the baby out.
Photos from the scene posted to social media show the large tree laying across the road near 62nd street, as emergency crews cleared the area of pedestrians.
Authorities have not yet said what caused the tree to fall. There were thunderstorms in the area earlier in the day, but no severe weather was reported at the time of the incident.