Massachusetts girl saves friend using tip learned from 'The Hunger Games' books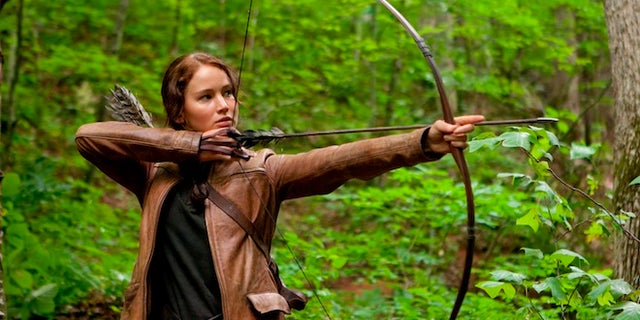 A young Massachusetts girl used a first aid tip learned from reading "The Hunger Games" series to rescue her friend.
Megan Gething, 12, and her friend Mackenzie George, were at a marshland in Gloucester with a few other friends on June 3 when George slipped and fell into a steel pump, cutting her calf, according to the Gloucester Times.
WEED PIZZA? MASSACHUSETTS DISPENSARY OFFERING THC-INFUSED PIES
"I didn't feel anything. I thought I just bumped my leg, but when I pulled it up I saw the cut and I started screaming to call 911," George told the Gloucester Times.
Megan jumped into action and tied a pair of shorts around Mackenzie's leg to slow the blood loss, a tip she learned from the young adult science fiction novels, while another friend went to get help.
"I knew it from a book I read," Gething said about the "The Hunger Games." "I figured it was a well-known method of stopping bleeding."
UFO HUNTERS SPOT 'WEIRD ORB' WHILE LOST IN HILLS NEAR BOSTON

A few minutes later, George was transported to the hospital and had to undergo surgery. She is expected to recover.
"Megan was the star of the show," Mackenzie's father, Gregory said. "Thank goodness she was there. Mackenzie would have lost a lot more blood, and it could have been life-threatening if she hadn't done what she did."
The Associated Press contributed to this report.