Maryland Armored Truck Robbed in Brazen Midday Heist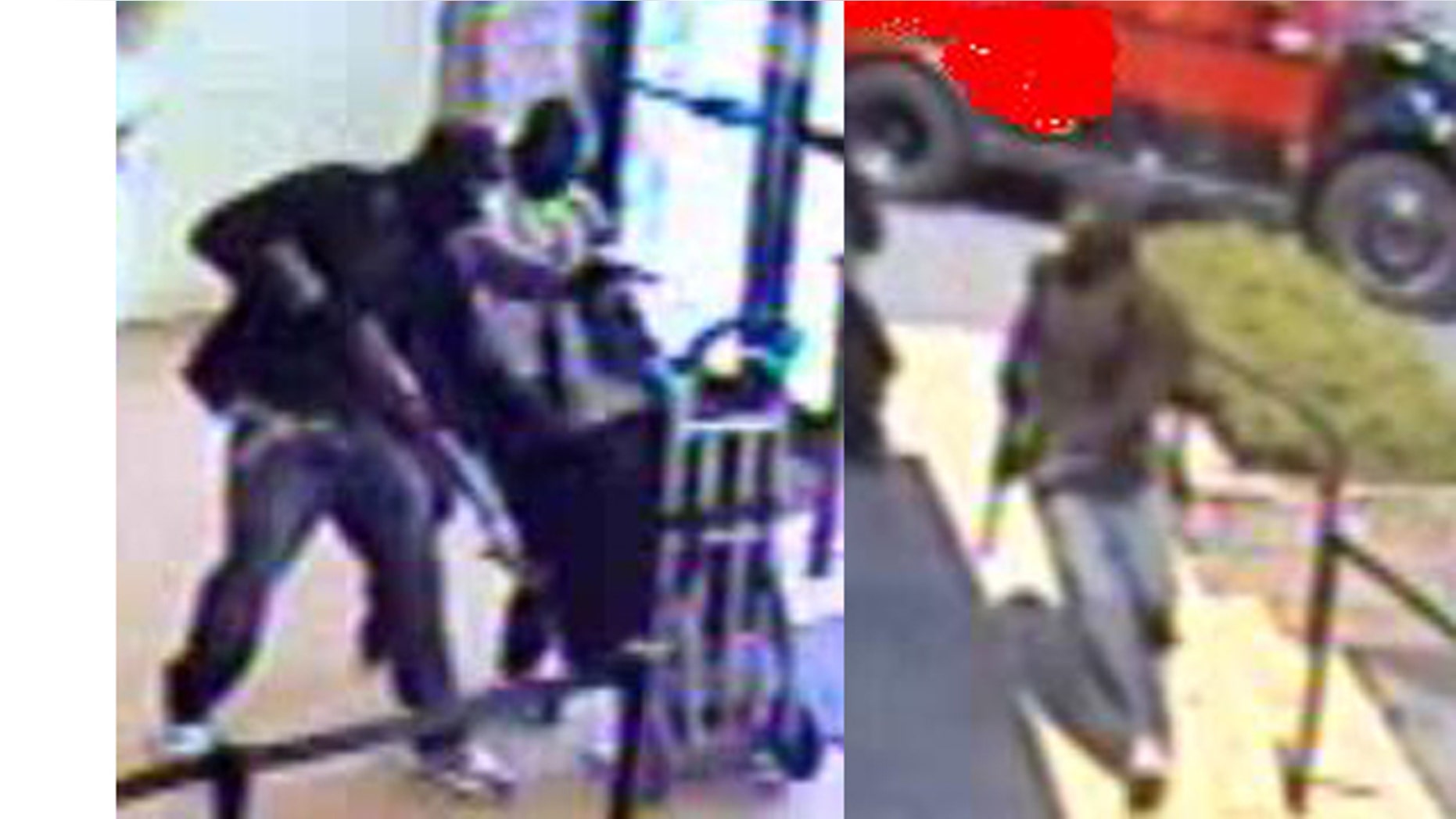 Two armed men brazenly robbed a midday money shipment Monday as it was transferred from an armored truck into a Maryland bank, police told FoxNews.com.
Police are searching for two men who wore black masks and approached the victim from behind while he delivered the money to the bank. Both men were armed with what eyewitnesses described as "long guns." The men apparently used a white truck with a ladder as a getaway vehicle.
Authorities are currently reviewing surveillance video. There were no reported injuries, and the amount of money stolen is unclear.
The robbery occurred outside a Bank of America in Clinton, Md., a suburb Washington, D.C.
Later, police said one suspect displayed an assault rifle and the other a silver handgun. The victim complied and the suspects took an undetermined amount of cash and fled the scene in a white van, according to a statement
Police are asking the public for assistance in searching for the men.
Both suspects were identified as black males in their 30s. The man armed with the rifle was about 6-feet tall, and the man with the handgun was about 5-foot-9-inches tall.