Man Found Alive Days After Car Plunged Off Cliff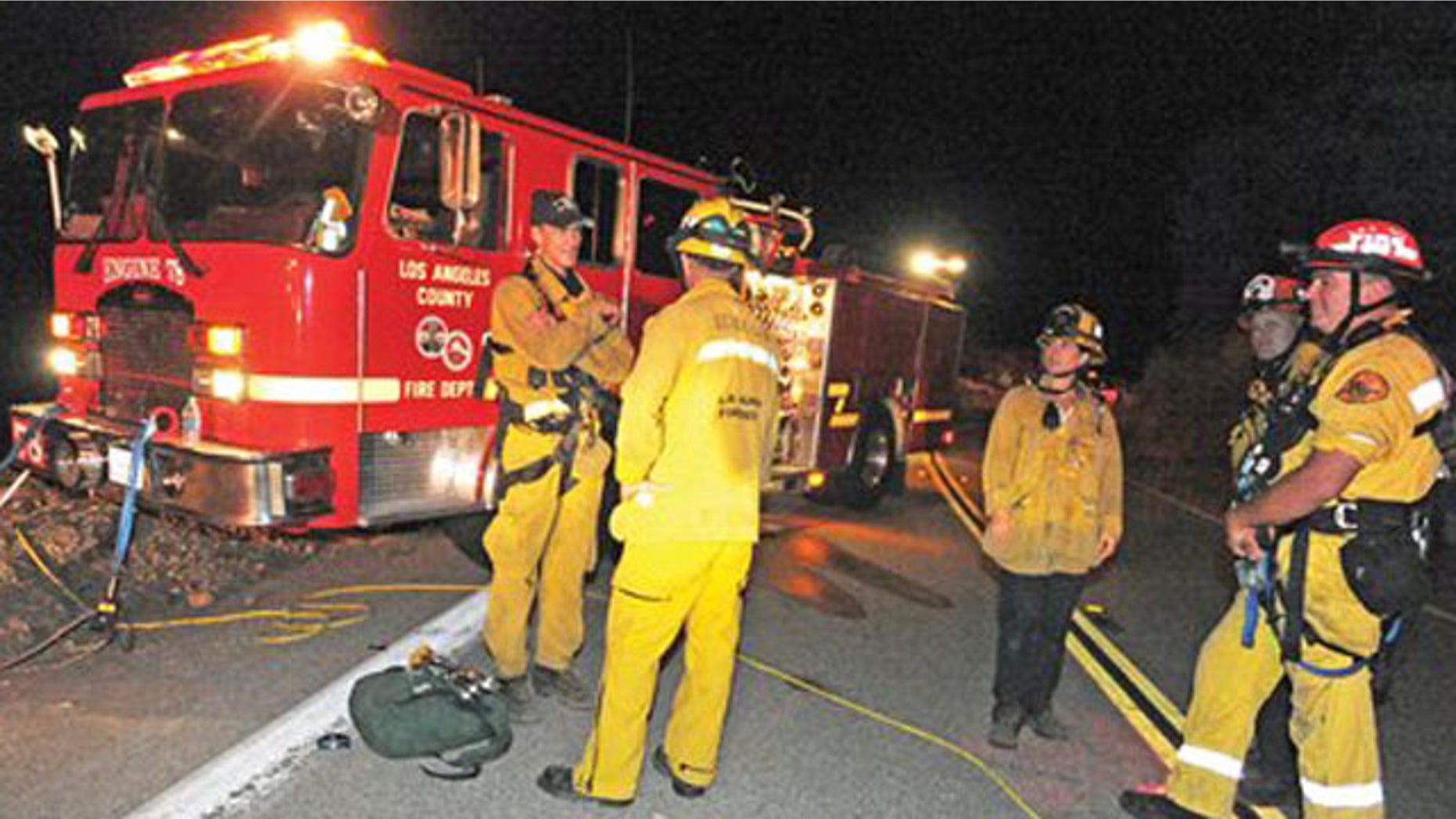 CASTAIC, California – A man was found alive days after his car plunged 200 feet down a ravine off a winding mountain road in Southern California, his daughter said Thursday.
Family members found 67-year-old David Lavau, at the scene of the crash off Lake Hughes Road in the Angeles National Forest after conducting their own search, said Los Angeles County Fire Department Capt. Mark Savage.
Another vehicle was found nearby, but its driver did not survive the accident and there were no details on how the cars ended up off the road, said Savage.
Lavau's daughter, Lisa Lavau, told KCAL-TV her family had not heard from her father for several days and reported him missing to police.
Authorities told Lisa Lavau that her father had used his debit card at a nearby grocery store, so she decided to conduct a search of the area along with her daughter and brother.
"We stopped at every ravine, and looked over every hill and then my brother got out of the car and we kept screaming and the next thing we heard Dad saying `help, help,' and there he was," Lisa Lavau said.
Family members told KCAL he survived by building a makeshift camp, eating leaves and drinking water from a nearby creek.
When they were able to get down into the area where he'd been stranded, his first words to his family were a request: "Can I have some chocolate milk?" KCAL reported.
Officials at the scene were told he may have been stranded for up to six days, Savage said.
"It's unconfirmed, the duration, but it's possibly a significant amount of time," Savage said.
Fire officials responded at around 6:10 p.m. and a paramedic was lowered to David Lavau from a helicopter, evaluated and taken to Henry Mayo Newhall Memorial Hospital for treatment.
The three family members who found him had to be assisted out of area on foot by firefighters.
The crash occurred in a sparsely populated area about 50 miles north of downtown Los Angeles.
Savage said roads in the area have sharp curves and in many areas go down to two lanes, with some steep cliffs and drops over the side.
Savage said firefighters remained on the scene late Thursday to do a thorough search of the area to make sure there were no other victims in the accident.
The California Highway Patrol is taking over the investigation, said Savage.
The identity of the deceased driver has not been released. His body has been turned over to the coroner's office.