Man faces new capital murder charge in death of graduate student in Louisiana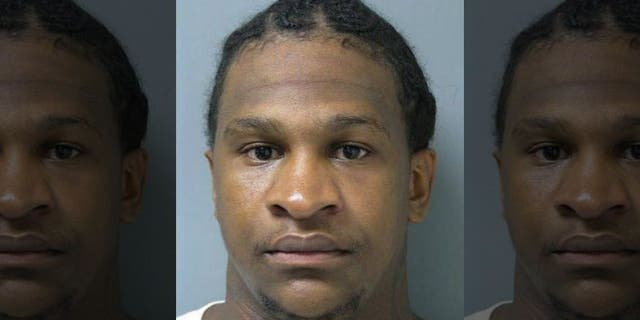 NEWYou can now listen to Fox News articles!
MONROE, La. – A man jailed for murder in the burning death of a Mississippi woman is accused in a new capital murder indictment of torturing a woman in Louisiana before eventually killing her.
A warrant served on Quinton Tellis last week alleges that shallow knife wounds on Meing-Chen Hsiao's face and body probably were inflicted to get her to reveal the pin number for her debit card.
Tellis, 27, pleaded guilty in Louisiana to using the debit card and was sentenced to 10 years before he was extradited to Mississippi to face the death penalty if convicted of burning 19-year-old Jessica Chambers to death in 2014. Chambers was discovered on a Mississippi roadside with burns all over her body.
According to the new Louisiana indictment, Hsiao, a 34-year-old Taiwanese graduate student at the University of Louisiana at Monroe, was stabbed more than 30 times on July 29, 2015. Her body wasn't found until Aug. 8.
Court papers note that evidence is circumstantial, because cleaning apparently removed all DNA and other physical evidence of her killer, according to the indictment. However, they state, the circumstantial evidence "points to only one suspect, Quinton Tellis."
That includes Wal-Mart security video showing them together on July 28, and a neighbor who said she had heard Hsaio arguing with a man she later identified as Tellis. The man, she said, gave her a "creepy feeling."
Search warrants for phone and bank records showed calls to Hsiao's bank from Tellis' phone on the day she died, and GPS records showed Tellis probably was inside her apartment.
Eric Hill, whose cousin Chikita Jackson married Tellis in early August 2015, told investigators he had been told that Hsiao was stabbed and sliced to make her reveal the access code. After first trying to frame another man for the killing, court documents said, he said he had learned those details from Tellis.
The new indictment in Louisiana's Ouachita Parish won't affect Mississippi's trial, currently scheduled for next spring, said Panola County, Mississippi, District Attorney John Champion. Tellis' first court appearance in that case is set for July 15 in Hernando.