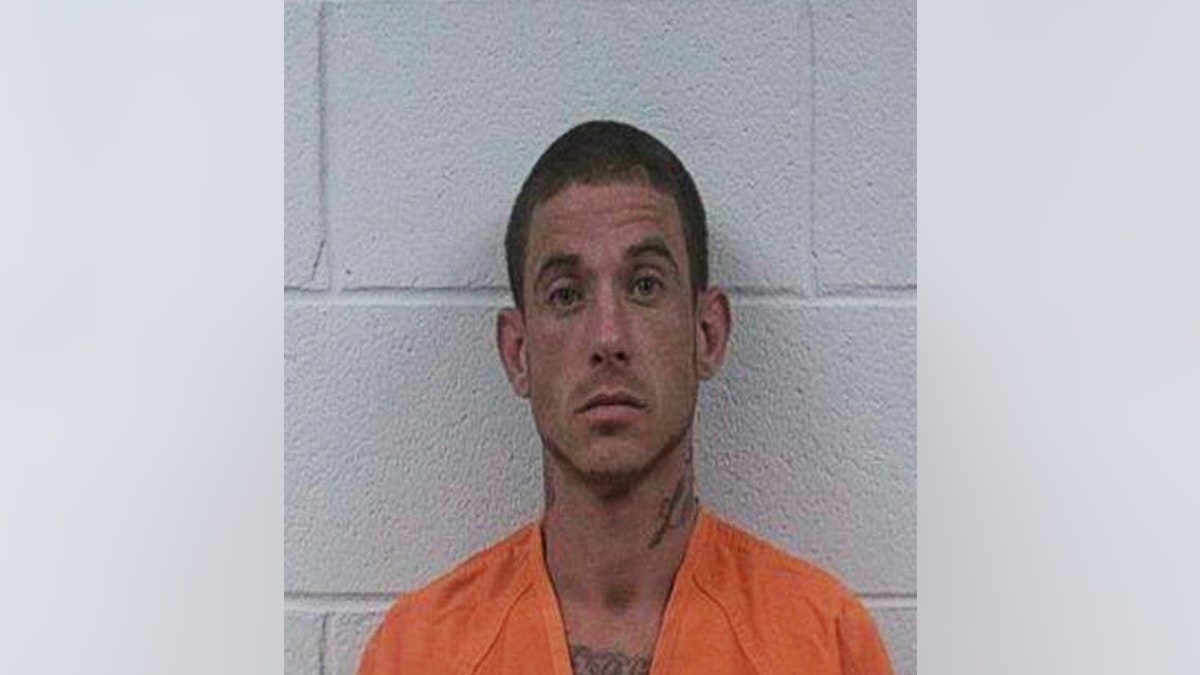 CEDARTOWN, Ga. – Two police officers were shot, one of them fatally, when a man walked out of the woods Friday and opened fire as the officers investigated a stolen car found beside a road in rural Georgia, authorities said.
The suspected gunman, 31-year-old Seth Brandon Spangler, was arrested a few hours later after he again emerged from a patch of woods — this time wearing no clothes — and surrendered, Polk County Police Chief Kenny Dodd said.
Dodd said Spangler was wanted for a probation violation in a neighboring county. Now he faces felony murder and aggravated assault charges in the slaying of Polk County police Officer Kristin Hearne and the shooting of Officer David Goodrich, whose bulletproof vest protected him from serious injury.
"This was obviously not his first run-in with the law," Dodd said at a news conference. "I have no idea why he thought it was worth the life of a police officer who was just doing her job. It's a senseless killing."
Goodrich had gone to investigate a report of a stolen vehicle just before 11 a.m., and Hearne came as backup. Spangler and Samantha Roof, 22, walked out of a wooded area toward the officers. When the officers began talking to them, they acted suspiciously and Spangler pulled out a handgun and shot both officers, said Vernon Keenan, director of the Georgia Bureau of Investigation.
Spangler and Roof ran from the scene and a manhunt ensued. Roof was quickly arrested and Spangler surrendered to officers hours later, Keenan said.
"He came out of the woods with no clothes on and just gave himself up," Dodd said. "So we are currently out there with canines searching for articles of clothing."
Roof will also face felony charges, Keenan said.
A county official initially said two suspects had been captured and one was at large. But police later said only two suspects were involved.
Goodrich was hit in his bulletproof vest and was able to return fire, Dodd said. Hearne, a detective, was in plainclothes — a polo shirt and khakis — and wasn't wearing a bulletproof vest.
"It's not common for an investigator to wear a vest all day at work," Dodd said. "It may be a policy we need to rethink."
Hearne, 29, was a five-year veteran of the department who worked hard and loved her job, Dodd said. She was married with a 3-year-old son.
"Words can't express the sorrow and the hurt that we feel right now as an agency," Dodd said.
Goodrich was a rookie officer who'd been with the department for about six months. Both officers acted bravely, Dodd said.
Spangler was wanted on outstanding Walker County warrants for probation violation, Keenan said.
Georgia Department of Corrections records show Spangler was released from prison in August 2016. He had been serving time for convictions on a 2011 charge of cruelty to children as well as criminal counts added in 2015 for methamphetamine possession and possession of drugs by a prisoner.