Man, 51, dies weeks after winning $1 million lottery jackpot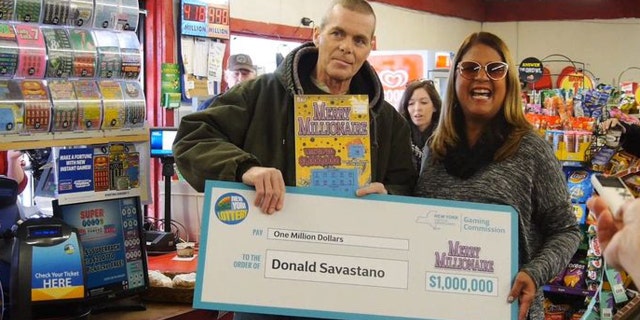 NEWYou can now listen to Fox News articles!
A New York man who hit the jackpot with a $1 million dollar scratch-off ticket three weeks ago died suddenly Friday, succumbing to stage four cancer, according to multiple reports.
Donald Savastano, 51, passed away from an unspecified form of cancer. He had recently been diagnosed.
Savastano was a self-employed carpenter who spent $10 on a whim for the Merry-Millionaire scratch-off ticket, WBNG reported.
The Queens native told WBNG at the time he planned on using the $661,800 lump sum payment to "buy a new truck, pay off some debt, and invest for the future."
An obituary published Sunday by Lester R. Grummons Funeral Home in Oneonta said Savastano is survived by his mother, two sisters and four brothers. He died in his home, surrounded by family.