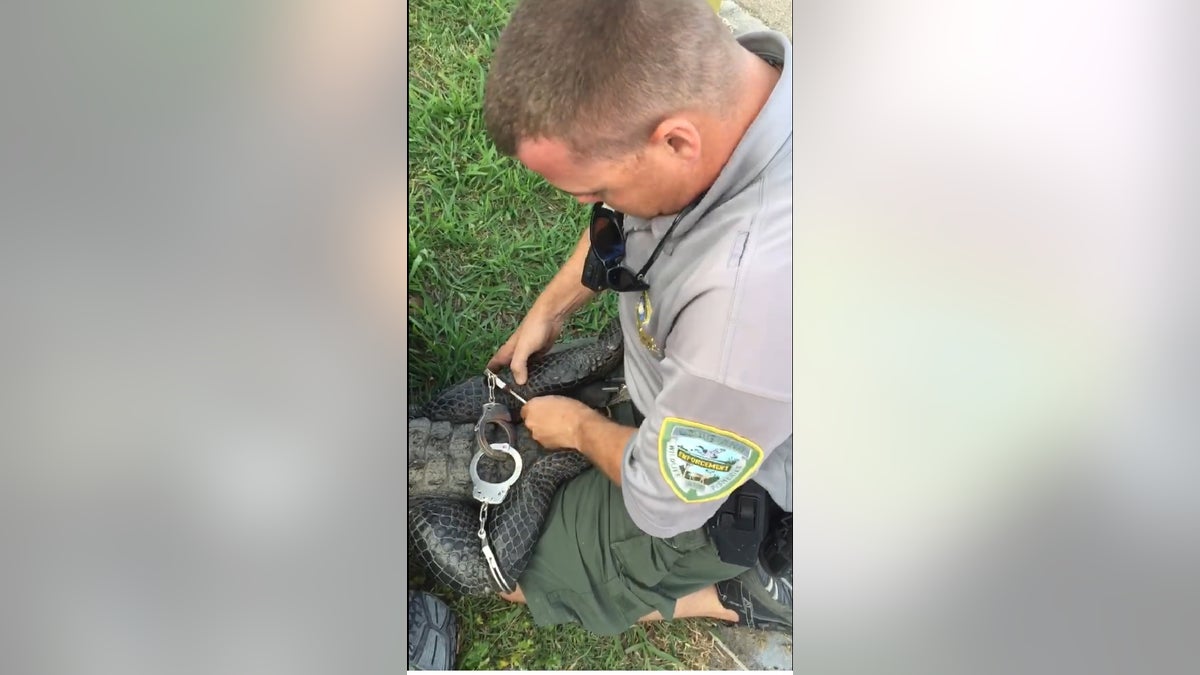 Wildlife agents in Louisiana made a snappy arrest on Saturday after putting a trespassing alligator in handcuffs.
A homeowner saw the alligator in his garage and fire officials called in the Louisiana Department of Wildlife and Fisheries to help, The Times-Picayune reported.
ALLIGATOR SNARLS TRAFFIC ON FLORIDA EXPRESSWAY DURING RUSH HOUR
Firefighters recorded videos of the agents cornering the alligator, lassoing its jaw shut and dragging it out of the garage despite all of its writhing and hissing.
"He's got a lot of fight in him," a man said in the background of the video.
Eventually, the animal looks to be exhausted and an agent jumped at the chance to tape its mouth shut.
ALLIGATOR 'INTRUDER' LAYS CLAIM TO SOUTH CAROLINA FAMILY'S PORCH
With one agent straddled on the alligator's back, the other agent obeyed someone's request to "cuff him!" The agent combined two pairs of handcuffs to attach to the gator's legs so it could not make a getaway.
Wildlife officials say the alligator was taken to a safe location away from residential neighborhoods before being released.