Lawmaker Hopeful US Marine Will be Released from Mexican Jail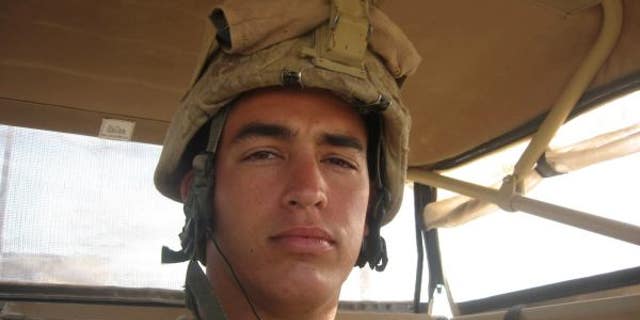 NEWYou can now listen to Fox News articles!
A key lawmaker on the House Foreign Affairs Committee expects the Marine now held in a Mexican prison on gun charges to be released shortly on humanitarian grounds.
Rep. Matt Salmon, R-Arizona, said Mexico's top prosecutor indicated the charges against former Sgt. Andrew Tahmooressi could be dropped if he receives expert testimony indicating the veteran suffers from post-traumatic stress disorder.
Salmon said that information has been passed along to Mexican Attorney General Jesús Murillo Karam.
"I am confident, I am hopeful that [Karam] will do the right thing and order the release of Andrew," Salmon said.
Salmon offered the hopeful outcome during a hearing of the panel's Western Hemisphere Subcommittee, which also heard testimony from Tahmooressi's mother, Jill, and former Sgt. Robert Buchanan, who served with Tahmooressi in Afghanistan. Celebrity and former Marine Montel Williams and Peter Hegseth, a Marine vet who now heads Conservative Veterans of America also testified.
Tahmooressi was arrested in Mexico on March 31 after border police there stopped his truck and found three weapons – a .45 caliber pistol, a 12-guage shotgun and a 5.56-caliber rifle. The Marine told authorities he had entered Mexico by mistake after taking a wrong turn near the border with San Diego, Calif.
The weapons all were legally registered to Tahmooressi in the U.S.
Tahmooressi served two tours in Afghanistan where, according to lawmakers and Buchanan, he received a meritorious combat promotion. He was wounded by an IED blast during his last deployment. He was diagnosed with PTSD only 10 days before he was arrested in Mexico.
Now held at a prison in Tecate, Tahmooressi initially was incarcerated in Tijuana, where his mother said he was badly mistreated.
In her testimony Wednesday she read statements made by her son, including one from early April, when he said he doubted that he would "make it through the night.
"There are hit men in the cell with me and they told me they are going to kill me." He also warned her against coming down to investigate because "they are going to kill you too. Change your bank accounts and go underground. Your life is in danger."
He later told her, she said, that he tried to kill himself after inmates and guards threatened "to rape, torture and eventually execute me for information."
Jill Tahmooressi used the hearing on Wednesday to explain a contradiction between what her son's court-appointed Mexican attorney told the court about his being in the country and what her son said.
Initial reports claimed Tahmooressi denied ever having been to Mexico until he was arrested, a denial that looked bad when it was shown he had been in Tijuana earlier the same day.
His mother said his defense attorney submitted the false testimony for her son against his opposition and instructions, telling him "to forget anything you know about American law" because it does not work the same.
Her son was told "to say he just arrived in San Diego that day, was rushing to meet a friend, had never been to Mexico before and he got lost."
With the help of a California lawyer familiar with the Mexican system and short list of good Mexican defense lawyers, she said, they dismissed the court-appointed attorney and hired their own.
Actor and pitch-man Williams, a former Navy lieutenant commander who began military service as an enlisted Marine, appeared at the hearing as a veterans advocate. Williams said he knows he suffers problems even if he misses treatment for a day, and can only imagine what Tahmooressi's situation will be like.
"He has said his time in this prison has been worse than his time in both his combat tours," Williams said. "He's going to come back and be treated for combat PTSD after dealing with this?"
Buchanan, who served with Tahmooressi in Afghanistan, said he "had a humble attitude. He never talked back, was always eager to learn. He was the best Marine he could be."
A number of the lawmakers, as well as some witnesses, took the opportunity to slam the White House for not acting to secure Tahmooressi's release. The administration has come under frequent fire for not getting directly involved in the issue.
Thousands of people signed a White House petition calling for action and the Veterans of Foreign Wars made its own call for presidential involvement. Publicly, at least, it appears the White House has kept its distance.
-- Bryant Jordan can be reached at bryant.jordan@monster.com