Judge to consider sending infamous 'Pillowcase Rapist' back to hospital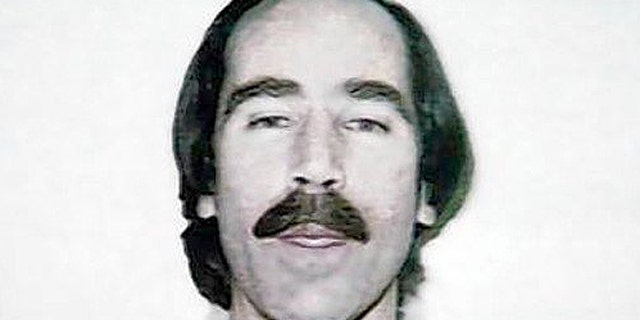 A judge is set to consider sending California's infamous "Pillowcase Rapist" back to a state hospital nine months after his controversial release into a small California community, prosecutors confirmed Wednesday.
"We believe this violent predator continues to pose a serious danger to our community."
Christopher Hubbart, 64, who admitted sexually assaulting more than 40 women in Los Angeles and San Francisco between 1971 and 1982, moved into a home last July in Lake Los Angeles -- an unincorporated area of Antelope Valley near Palmdale -- amid fierce protests from residents of the rural, desert community. Hubbart earned his grim moniker for the method of his crimes: binding victims' hands before pulling pillowcases over their heads to silence their screams.
Whatever new development prompted Santa Clara County Superior Court Judge Richard Loftus to hear a prosecutor's request for Hubbart to be sent back behind bars is part of a sealed record that will be revealed at the April 29 court procedure, which is open to the public. Los Angeles County District Attorney Jackie Lacey declined to say what prompted the motion by her office.
"We believe this violent predator continues to pose a serious danger to our community," Lacey said in an email statement. "My office is committed to protecting the public."
Hubbart served decades in prison and state mental hospitals, but in 2012, Santa Clara County Superior Court Judge Gilbert Brown, who is now retired, ordered the admitted rapist released into the Lake Los Angeles area, where he was born and raised. Lacey petitioned the state Supreme Court in July 2013 to block Hubbart's release, but the court denied her request, prompting widespread protests from residents.
Since his release July 10, Hubbart has lived in a modest, white one-story home under the watch of a security guard. Hubbart, who is not on probation or parole, is required to wear a GPS ankle bracelet and register as a sex offender with the Lancaster Sheriff's Station, one of 23 subdivisions of the Los Angeles County Sheriff's Department directly tasked with security matters surrounding Hubbart. He also is required to continue treatment and obey a curfew, as well as be subject to random searches, drug testing and polygraphs, according to police.
Hubbart, who was known to look for children's toys outside homes in the belief that mothers might be less resistant to his assaults in an attempt to protect their children, was released from a state hospital in 1979, but he was later convicted for assaults in the San Francisco area and re-admitted to a mental health facility. Following his parole in 1990, he attacked a female jogger and was imprisoned again.
When his prison term ended in 1996, he was sent to Coalinga State Hospital.
Hubbart's former parole officer said last year he believes the violent sexual predator will repeat his offenses and fears him "more than a Mexican Mafia killer."
In an email sent to the Los Angeles County District Attorney, retired parole officer John Bays wrote that Christopher Hubbart, "scared me more than any Gangbanging Killer I ever met."
"I know more about Christopher Hubbart than I care to remember," wrote Bays, who served as Hubbart's parole officer in the 1990s. "Why does Chris scare me more than a Mexican Mafia Killer? Because Hubbart's actions are 'compulsive' ... personal compulsions at the expense of another's life."
"I fought hard to keep Hubbart locked up for obvious reasons," Bays said. "Christopher Hubbart is where he belongs -- that I am proud of."
The announcement that a new judge will consider revoking Hubbart's release brought relief to area residents, like Cheryl Holbrook, who fought for months to have him return to the state hospital.
"I'm ecstatic that this is happening," Holbrook told FoxNews.com Wednesday. "I'm hoping this new judge will do the right thing."
"He will do it again," added Holbrook, who said she's always on guard -- keeping herself armed and constantly turning her porch light on at night. "He told his last parole agent that when he does it again he's not going to leave his victims alive."
"I don't sleep very well at night," she said.