Judge rules 9/11 victim's remains can be tested in $1M paternity case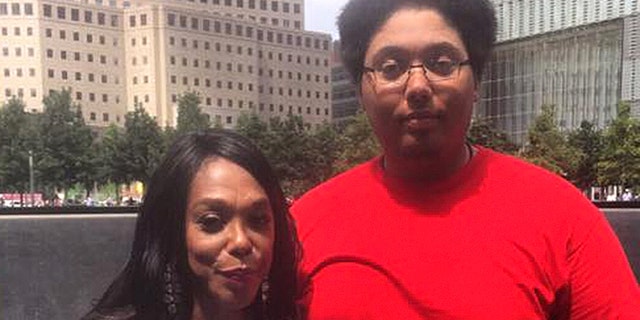 NEWYou can now listen to Fox News articles!
A New York City judge ruled a man who was killed in the 9/11 attacks will have his bone fragments tested to determine if he's the father of a 24-year-old Texas man who stands to inherit the victim's $1 million estate.
Austin Rutherford Colby, 24, of Houston, may be the son of Michael Morgan Taylor, a bond broker who was 42 years old when he was killed in the attacks, the New York Post reported. Manhattan Surrogate Court Judge Rita Mella ordered the medical examiner's office to give the young man Taylor's DNA sample despite the victim's family's objections.
If the results come back positive, Colby would receive Taylor's $1 million estate.
Mary Kay Crenshaw, the late broker's sister, said the DNA test "would be a further desecration" of Taylor's remains and "a reopening of her own emotional wounds."
Crenshaw acknowledged her late brother did have a relationship with Colby's mother, who goes by Lady Gwen de Ashborough, but she insists he did not father a child.
ALEX RODRIGUEZ'S 'NEPHEW' KIDNAPPED IN NEW YORK CITY HOTEL OVER $600G LAMBORGHINI SALE
Lady Gwen de Ashborough's legal name is Gwendolyn D. Phillips, 57, but she goes by the name because she claims to be a "world-champion polo player" who received the title from the United Kingdom's royal family.
Phillips, who is black, said her late lover was "ashamed" of their child because of his biracial son. Taylor was a white man.
"Don't allow racial divide nor financial neglect and mistakes to keep you from correcting a very serious wrong at the expense of your grandson," Phillips wrote in a letter to Taylor's family.
Taylor's name is on Colby's birth certificate and Phillips had filed a child-support case against Taylor, which was pending before he died.
ANDREW CUOMO CLAIMS HE'S 'UNDOCUMENTED,' CHALLENGES OFFICIALS TO DEPORT HIM
However, Phillips and Colby waited until 2014 to "claim paternity," Crenshaw noted. She believes the case is an "attempt to harass and to extort funds from [his] family."
Judge Mella, though, felt the claim was credible.
"On cross-examination significant questions were raised as to Philips' general credibility," Mella wrote in the ruling. "Phillips' claim that decedent is Colby's father, however, remained consistent: She made this claim at the time of Colby's birth, when she filed the paternity and support petition and throughout the course of the litigation in this court," she continued.