Inheritance may have played role in deadly shooting of Ohio pastor
A fight over an inheritance may have sparked the deadly shooting of an Ohio pastor during a service on Sunday.
Daniel Schooler, 68, the brother of Rev. William B. Schooler, 70, was expected to be charged with murder on Monday.
Court records show the suspect had sued his brother and church leaders in 2011, saying he was owed money from the real estate value of the church. A court ruled against his claim.
The Dayton Daily News reports Daniel Schooler shot his nephew in the arm in 2001, but the nephew didn't want to press charges.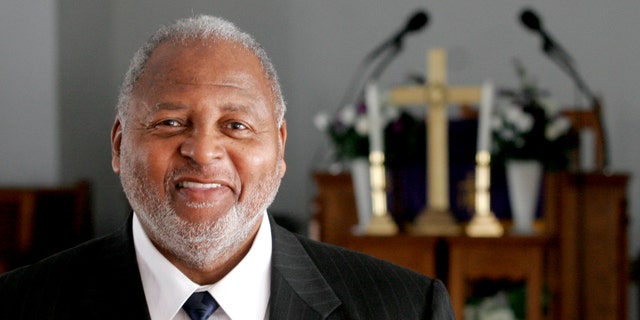 Jail records didn't list an attorney for Daniel Schooler. He was arrested at the church after the shooting and taken to the Montgomery County jail.
"We heard pow, pow," church member Beulah Booker-Robertson said, recounting the shooting to the Daily News.
"The usher at the door said 'everybody get down, everybody get out.' "
The brothers' niece, Joyce Napier, told the newspaper that Daniel Schooler has a history of mental illness.
"I would think it has to be something's going on in his head to do something like that, because we were raised to love," she told the newspaper.
William Schooler also was a past interim president of the Dayton school board and current president of the local Baptist ministers union.
He taught in the Dayton school district in the 1970s and served as a principal in the Jefferson Township district for nearly two decades, according to the Daily News. He also held other positons with community organizations and local governments, including serving as a certified city of Dayton mediator.
"He had deep roots in the community," a friend, Ronnie Moreland, told the newspaper.
Dayton City Commissioner Joey Williams told the Daily News he had discussed with Schooler ways to reduce violence in the community.
"For him to be a victim of violence is just extremely saddening," Williams said.
The Associated Press contributed to this report.