Immigrant vet awaits judge's deportation ruling after drug conviction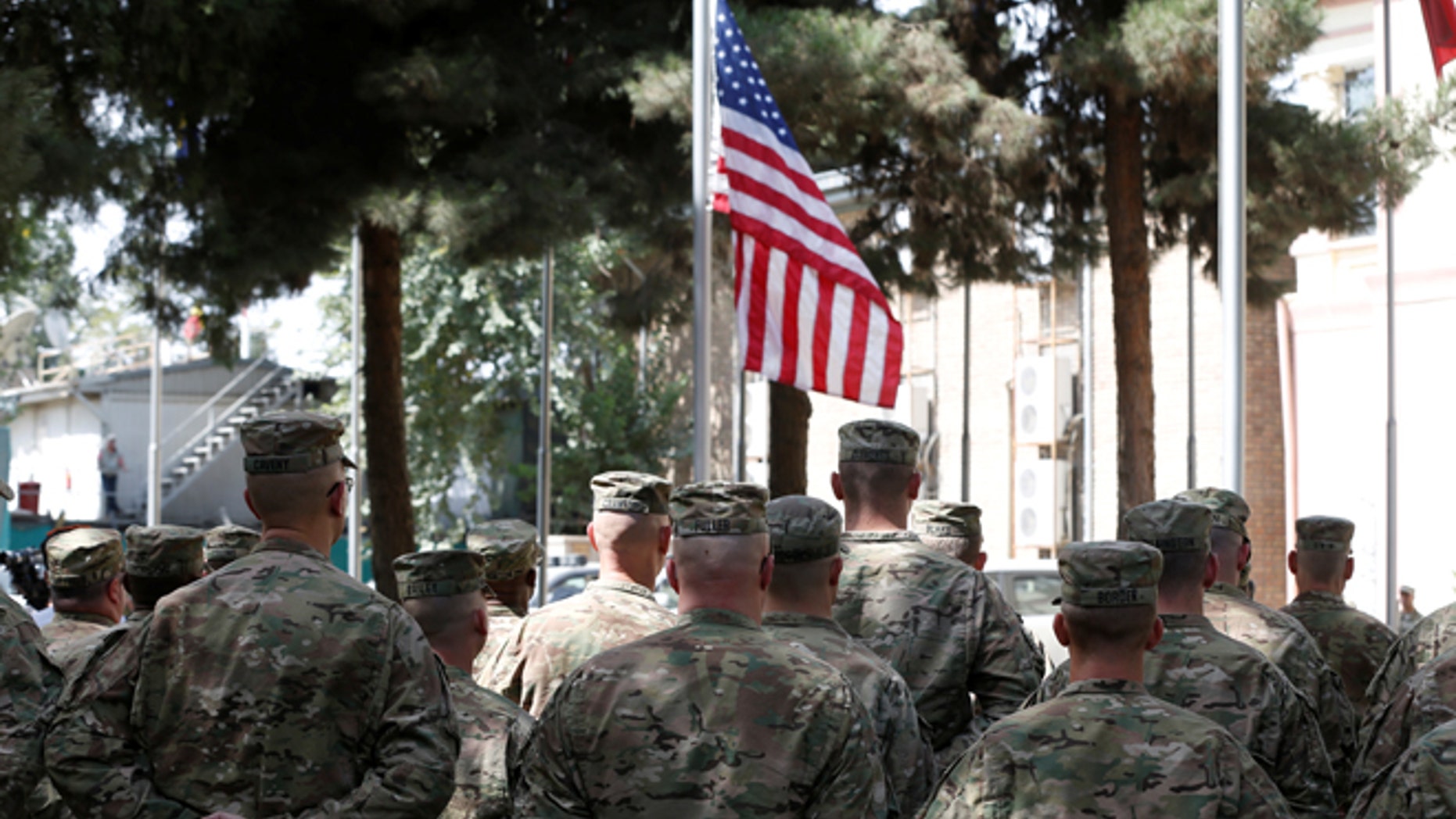 The family of a United States Army veteran who served two tours in Afghanistan is fighting an order to deport him to Mexico following a drug conviction.
The deportation proceedings for Pfc. Miguel Perez, who suffered serious brain injuries during his second deployment in Afghanistan in 2003, were sparked after the veteran was sentenced in 2010 to serve 15 years in prison for delivering cocaine to an undercover police officer.
In 2012 Perez was placed into removal proceedings after being flagged by Immigration and Customs Enforcement, and in 2016 was turned over to ICE custody from the Hill Correctional Center in Galesburg, Ill.
Perez was born in Mexico, but grew up in Chicago, and was a legal permanent resident when he joined the Army in 2001. He said he mistakenly thought he became a legal U.S. citizen when he enlisted.
"He's more American than most of us standing here, because he did pick up arms to defend this country," said his mother, Esperanza Perez, according to the Independent.
After returning from Afghanistan, Perez began suffering from post-traumatic stress disorder and turned to alcohol and drugs to cope. The 38-year-old Perez's family said that the veteran did not receive proper medical care for his PTSD and that is why he turned to substance abuse.
U.S. Immigration Judge Robin Rosche said in February that she will issue a written decision on Perez's case, but that it is likely to take a few weeks -- a move that has made Perez's legal team hopeful that he will be able to remain in the U.S. as a negative decision usually comes out right away.
Rosche is considering Perez's claim under the United Nations Convention against Torture, a protection that resembles asylum, as the veteran said he fears for his life if he is deported to Mexico. Under the U.N. convention, member nations are not permitted to deport people who are not American citizens or nationals to another country where they could be tortured.
"Those kind of people are immediately targeted upon entry to Mexico as people who can help criminal gangs, cartels, through their military experience, their weapons training, all that. They are targeted in the sense that, 'You either work for us or we kill you'," Perez's lawyer, Chris Bergin, said.
Perez is one of thousands of green card-holding veterans who face deportation, according to the Ashley's Memory Project, which was started by a local church and the immigrant mother of a deceased veteran. There are also numerous veterans who have been deported and are fighting to return to the U.S.
In 2013, veteran and convicted felon Hector Barajas founded the Deported Veterans Support House, also known as The Bunker, devoted to the needs of this displaced group of people, many of whom suffer from psychiatric issues due to post-traumatic stress disorder.
The Bunker is working to help organize the deported men in their applications for voluntary humanitarian parole, which grants them a temporary permit to receive medical treatment at a VA hospital. The typically 30- to 90-day permit is issued to people otherwise inadmissible into the U.S. due to a compelling medical emergency.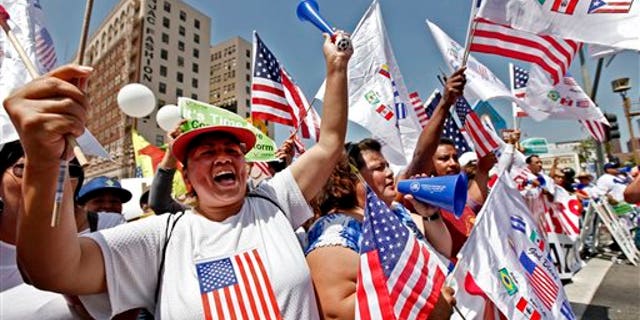 "These are men who've served. They shouldn't have to wait to die before getting the help they need. They served the country proudly," Barajas, who was convicted in 2001 for a shooting-related crime in which no one was injured, told Fox News. He spent two years in prison before being deported.
Immigrants have been enlisting to benefit from fast-track citizenship since 1775. After World War II, Congress acted to provide expedited naturalization to qualified noncitizens serving honorably in the armed forces, and in 2002 an executive order was issued to make noncitizens eligible for expedited citizenship.
But a large number of the illegal immigrants who enroll are uninformed and believe citizenship is automatically granted when they enlist. What they get, in fact, is legal residency or green card status.
"Unfortunately, many of these guys [veterans] never got around to getting their citizenship while they were enlisted. Many of them were told it happened automatically," said Barajas.