Hundreds of People Look to Adopt 'Miracle Dog' Who Survived Alabama Gas Chamber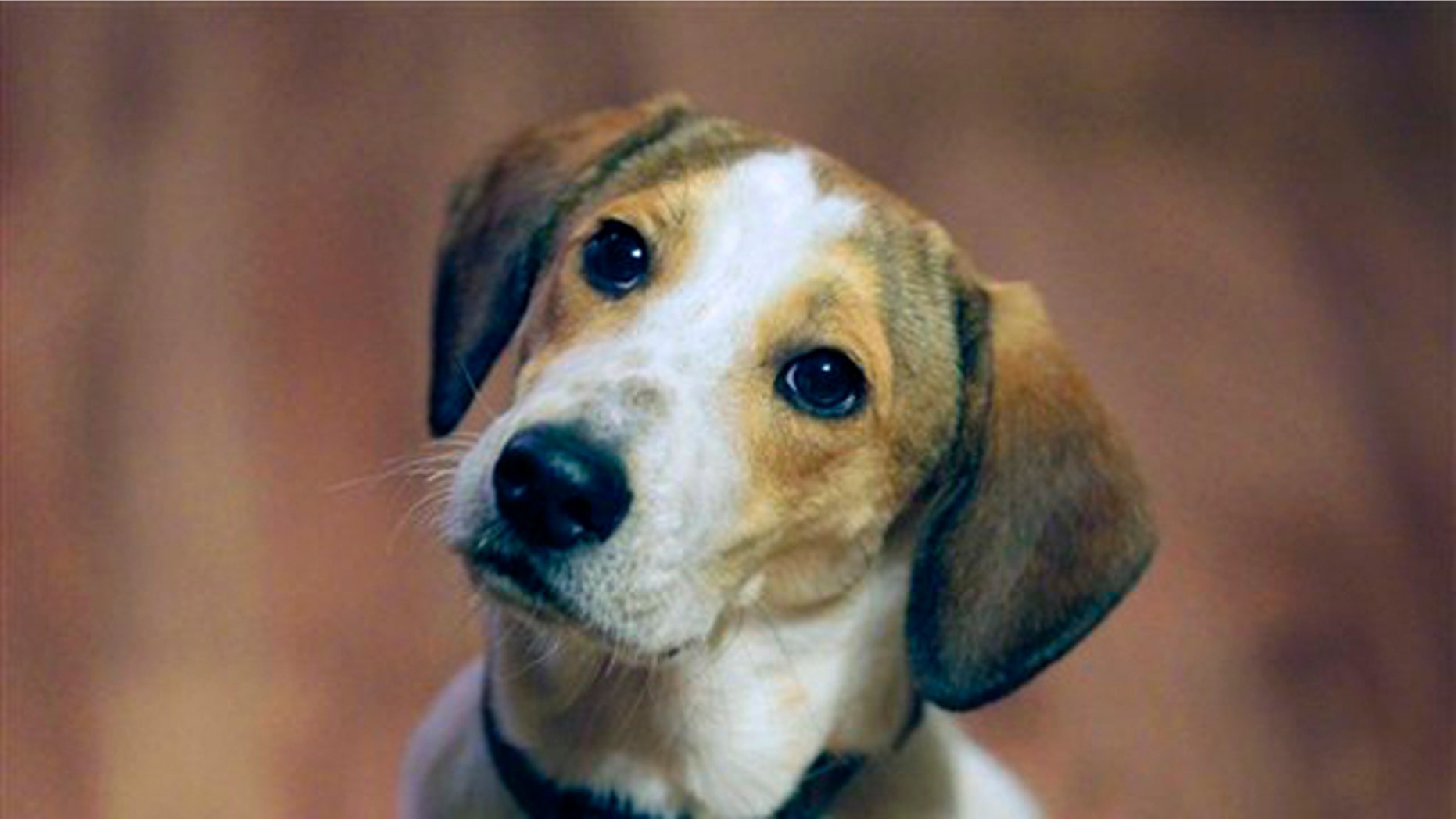 Hundreds of people from around the country are looking to adopt a young stray dog who cheated death inside an Alabama gas chamber.
Daniel, a beagle mix who is better known as the "Miracle Dog," was left anonymously in a drop box outside an Alabama pound. His life was supposed to end Oct. 3 in a carbon monoxide chamber at the Animal Control facility in Florence, Ala., but he emerged unscathed.
Workers at the facility chose to name the dog "Daniel" after the biblical figure who survived the lion's den. The 4-year-old pooch was then flown to New Jersey, where he remains in the temporary custody of Jill Pavlik, a volunteer with the nonprofit Eleventh Hour Rescue group.
"From the time he stepped off the plane, he's been a happy-go-lucky sweetheart of a dog," Pavlik told FoxNews.com on Tuesday.
"We have so many applications for adoption, we cannot keep up," Pavlik said. "We want a family that is willing to take care of him his whole life. He needs a lot of love and exercise ... a soft place to put his head at night."
She said Daniel had a meet-and-great with a prospective family from New Jersey that went very well.
"We're hoping it works out," she said.
Only three animals have survived the gas chamber at the facility in Florence, Ala., in the past 12 years.
"Maybe God just had a better plan for this one," city spokesman Phil Stevenson told the Associated Press.
Stevenson said the gas chamber is a stainless-steel box roughly the size of a pickup truck bed, and dogs are put into the chamber about seven or eight at a time. A computer-controlled pump slowly feeds carbon monoxide into the chamber once it's sealed, and an operator presses a button.
Normally, the animals just go "to sleep slowly. It's like the cases you hear about where people are overcome by carbon monoxide in their home and just never wake up," he said.
On Oct. 3, a new animal control officer placed the stray beagle into the chamber with several other animals and started the machine, Stevenson said.
Variables that could allow a dog to survive such a gassing include the number of animals placed in the chamber, the concentration of carbon monoxide, whether the chamber is airtight or gas is leaking out and the health of the animal, said Julie Morris, senior vice president of community outreach for the ASPCA. Young, healthy animals have the best chance for survival.
Since carbon monoxide is heavier than air, it sinks, so a tall dog, or one that climbed to the top of a pile, would have a better chance of surviving, she said.
Vinny Grosso, the Florence animal shelter's director, said Daniel showed up in one of the shelter's "drop box" cages where people can drop off animals anonymously.
"It was an unwanted dog ... We didn't have a history on him," he said.
As many as 30 animals a month are put down; Stevenson said Daniel was the third dog he could remember surviving in the last 12 years.
"It's just very, very rare," Grosso said, adding that the shelter's policy calls for officials to find surviving animals a new home.
FoxNews.com's Cristina Corbin and The Associated Press contributed to this report.