Hernandez girlfriend pleads not guilty to perjury charge connected to murder case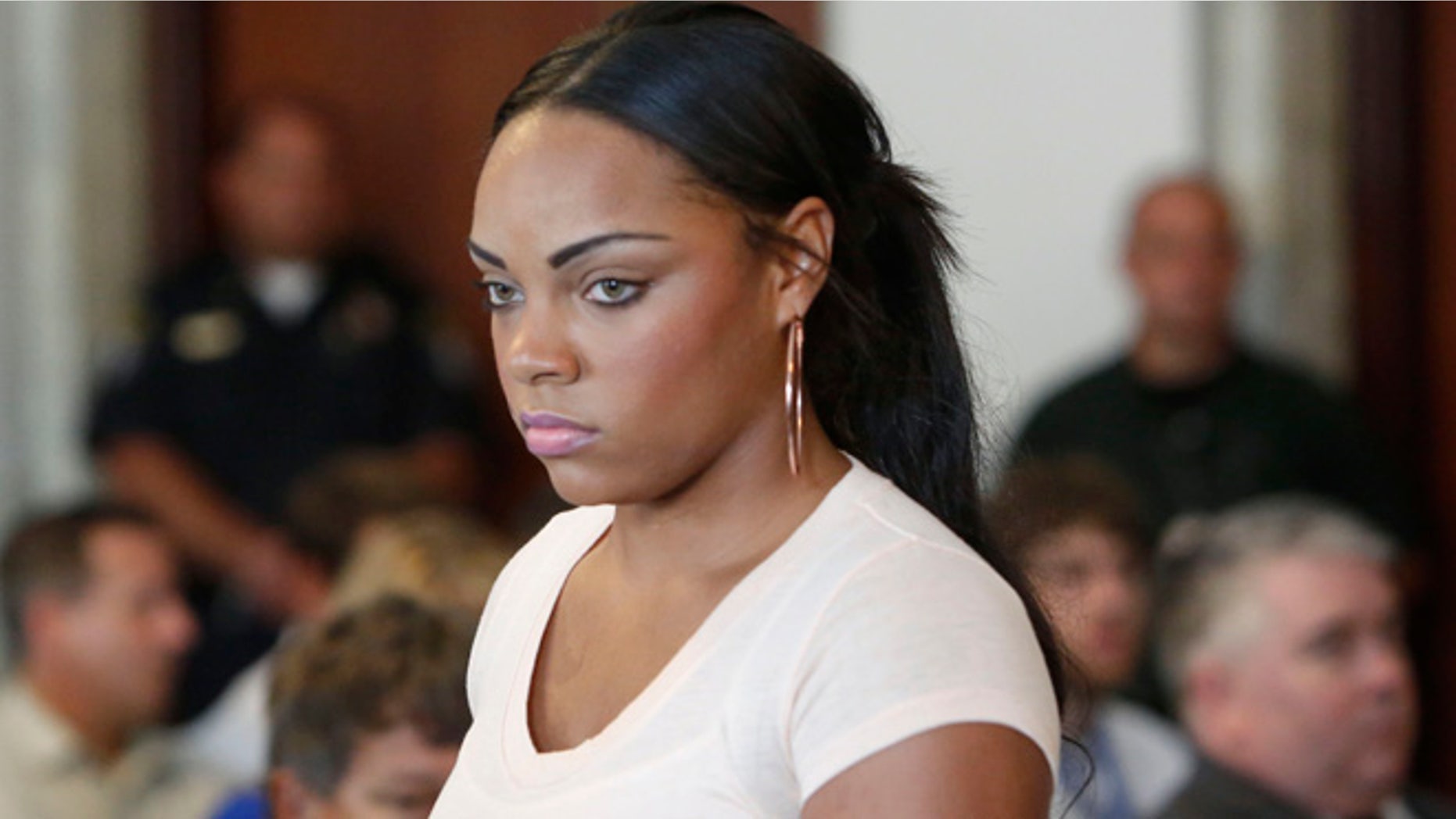 The girlfriend of former New England Patriot Aaron Hernandez  pleaded guilty to a perjury charge connected to the murder case against him.
Shayanna Jenkins, the high school sweetheart of Hernandez, appeared in Fall River Superior Court in Massachusetts on Tuesday afternoon. She was indicted on a single count of perjury in September related to testimony she gave the Bristol County grand jury hearing evidence in the case.
She was released on personal recognizance. Prosecutors in the case had asked for $5,000 cash bail.
Jenkins' lawyer, Janice Bassil, said in court that her client had immunity, that the prosecution was "overreaching," TheSunChronicle.com reported.
According to TheSunChronicle.com, the indictment alleges Jenkins testified falsely under oath before the grand jury on Aug. 13 "and/or" Aug. 15.
Hernandez has pleaded not guilty to first-degree murder in the death of Odin Lloyd, a 27-year-old semi-pro football player from Boston. He had been dating Jenkins' sister.
Jenkins and Hernandez lived together in North Attleborough, Mass., near where Lloyd's body was found. They have a 1-year-old daughter.
Three others, including Hernandez's cousin, are also facing charges in the case.
Prosecutors allege Hernandez orchestrated the execution-style murder of Lloyd, who was shot with a .45-caliber handgun, in an industrial park, TheSunChronicle.com reported.  Hernandez had issues with Lloyd a few days before at a Boston nightclub.
Investigators claim in search warrant affidavits that they believe Hernandez might have asked Jenkins to get rid of the gun.
Two warrants seeking a search of a Bristol, Conn., storage facility rented by Hernandez detail the possibility that Jenkins took a gun safe or lock box out of Hernandez's house the day after Lloyd's body was found, TheSunChronicle.com reported.
Surveillance footage shows Jenkins carrying a lock box-sized object out of the house and into the yard, the report said.  She put the clothing-covered object in her sister's car, which she had asked to use to go to the bank. Court documents said she returned 35 minutes later without the object.
The Associated Press contributed to this report.