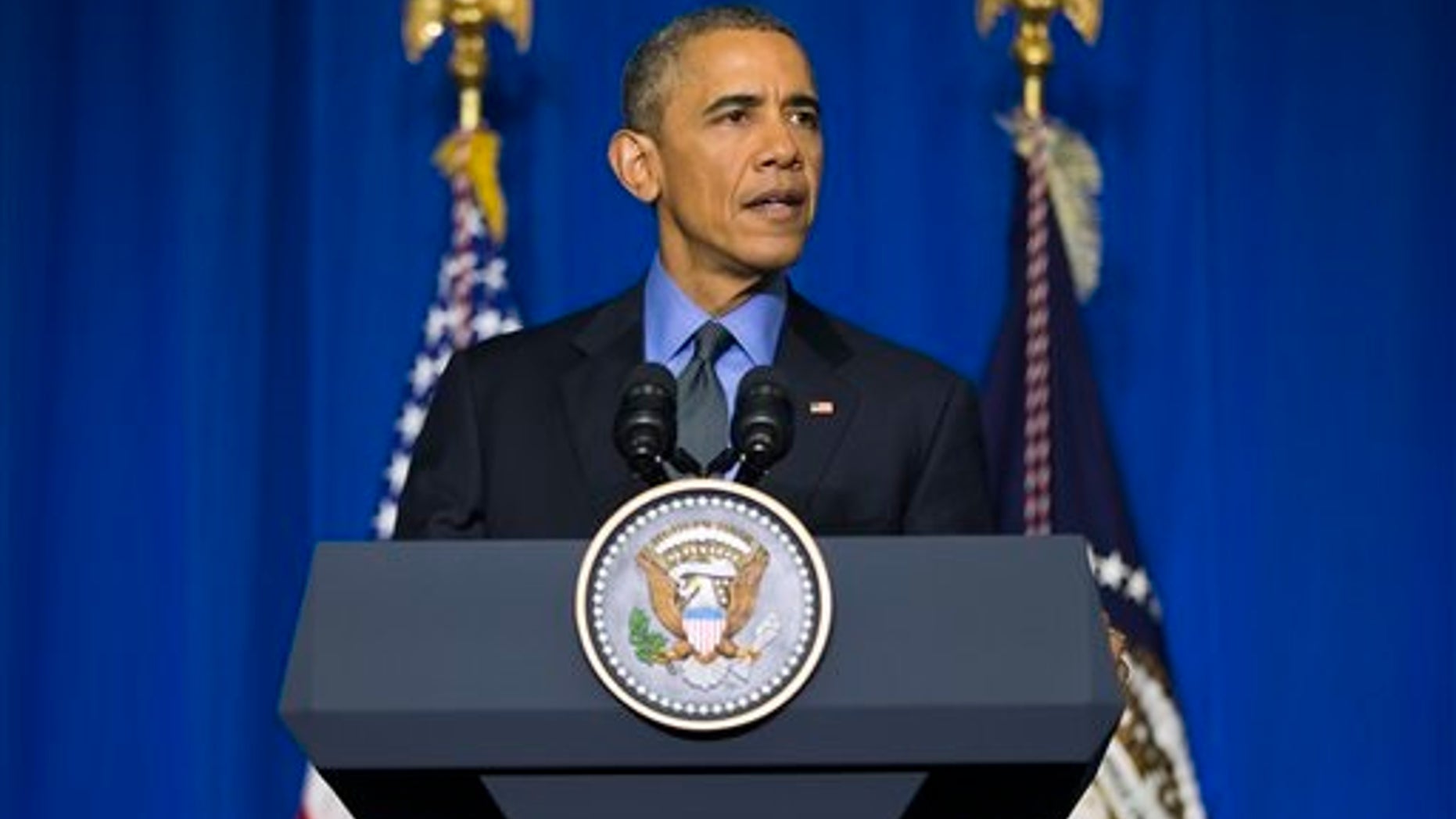 World leaders trying to hammer out a deal to combat global warming. There are ongoing negotiations, but leaders of poor nations are demanding more financial help to transition to clean energy. India is proving to be one of the major roadblocks to a deal. It's refusing to compromise despite a reliance on dirty coal plants for energy, and it's spot as one of the world's biggest polluters. President Obama meeting with several leaders from nations of the Pacific Islands before holding a solo news conference this morning. We'll get some reaction.
The air in Beijing today is so toxic officials are ordering children to remain indoors. It's fifth day of heavy pollution in the capital. China depends on coal for more than 60% of its energy needs.
President Obama also met with Vladimir Putin and with the President of Turkey Tecep Erdogan. He's urging Russia and Turkey to ease tensions after Turkey shot down a Russian war plane over Syria. Obama says Turkey is a NATO ally and has a right to defend itself, but Russia and Turkey should be united in the fight against ISIS.
As we reported yesterday, the White House announced some big changes to the visa-waiver program that allows citizens of many nations entry to the U.S. for 90 days without a visa. Congress now considering quick action on the program as well.
Meantime, the State Department is now offering governors who don't want Syrian refugees in their states individualized reports on the background of any refugees. Many suggest it's impossible to prevent terrorists from coming in with refugees. There's also growing concern that refugees could be radicalized once they arrive.
New developments in the investigation into the November 13th terror attacks in Paris. Greg Palkot tells us, "A trial begins today in a Paris court with 6 defendants charged with conspiracy to prepare acts of terrorism  A 7th defendant is being tried "in  absentia."  He is French man Salim Benghalem.  He is now believed in Raqqa, Syria and is thought to be the key recruiter for jihadi's coming from France and Europe and also a key plotter of attacks in Europe."
In an eerie coincidence, multiple reported sources say Benghalem was actually the real planner of the Nov 13 attacks.
More of Hillary Clinton's private emails were made public late yesterday. They detail her activities dealing with the Arab Spring, the 2012 Benghazi terror attack and Mideast peace efforts. The number of emails that were classified has risen to nearly 1,000. Clinton has said she didn't send any emails labeled classified. It does not appear those emails were classified at the time she sent them.
Clinton  is speaking at the King Memorial Baptist Church in Montgomery, Alabama at 1pm to honor  the 60th anniversary of the Montgomery Bus Boycott. Yesterday, Clinton was joined by 13 female Democratic senators who praised her as a trailblazing leader. Noticeably absent? Elizabeth Warren. Hillary Clinton is on CBS This Morning today. We'll turn sound.
Ed Henry reporting.  

We also have events before or during our hours today from several top GOP candidates Chris Christie, Jeb Bush, and Marco Rubio.
We're watching a live hearing on Capitol Hill today. The House Armed Services Committee holding a hearing on U.S. strategy for Syria and Iraq at 10am. Defense Secretary Ash Carter testifies.