Georgia sheriff hires cop fired after hitting suspect with his patrol car
A rookie Georgia police officer fired over the weekend after bodycam footage showed him striking a suspect fleeing on foot with his patrol car has a new job in law enforcement.
Taylor Saulters, who was fired Friday by Athens-Clarke County Police Department, was hired Monday by the Oglethorpe County Sheriff's Office. He will serve as a deputy, reports said.
"If his name sounds familiar it is probably due to the fact that he was recently terminated by ACCPD for an incident where a fleeing felon struck his patrol car while he was attempting to apprehend him," Oglethorpe Sheriff David Gabriel said on Facebook.
"In talking to Saulters the first question he asked was if our citizens supported law enforcement," he said. "Without hesitation I assured him they did and that we have excellent people that live in our county. I have no reservations about Dep. Saulters serving this community."
Oglethorpe County borders Athens.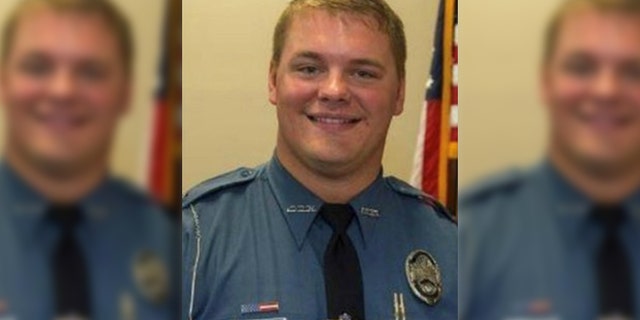 Saulters was accused in an internal affairs summary report of using excessive force when he hit Timmy Patmon, 24, with his patrol car, the Athens Banner-Herald reported Monday.
The report found that Saulters "used poor judgement in using his patrol vehicle as a means to apprehend a fleeing suspect," according to the paper.
GEORGIA COP FIRED AFTER HITTING SUSPECT FLEEING ON FOOT WITH HIS PATROL CAR
"Had the suspect committed an offense that would have warranted the use of deadly force, Officer Saulters' actions may have been objectively reasonable and would have been evaluated under such facts." the report said, according to the paper. "There are no facts that were uncovered that would have led to the justification of this level of use of force in this incident."
The report said Saulters stated he was only trying to cut off Patmon's escape path and "never intended to hit Patmon" or use "the vehicle as a weapon," the paper reported.
Patmon, who was the subject of an outstanding warrant for a probation violation, was jailed after being treated for scrapes and bruises.