FOX NEWS FIRST: Intel watchdog says Clinton campaign planned to fire him over email probe; New Conyers accuser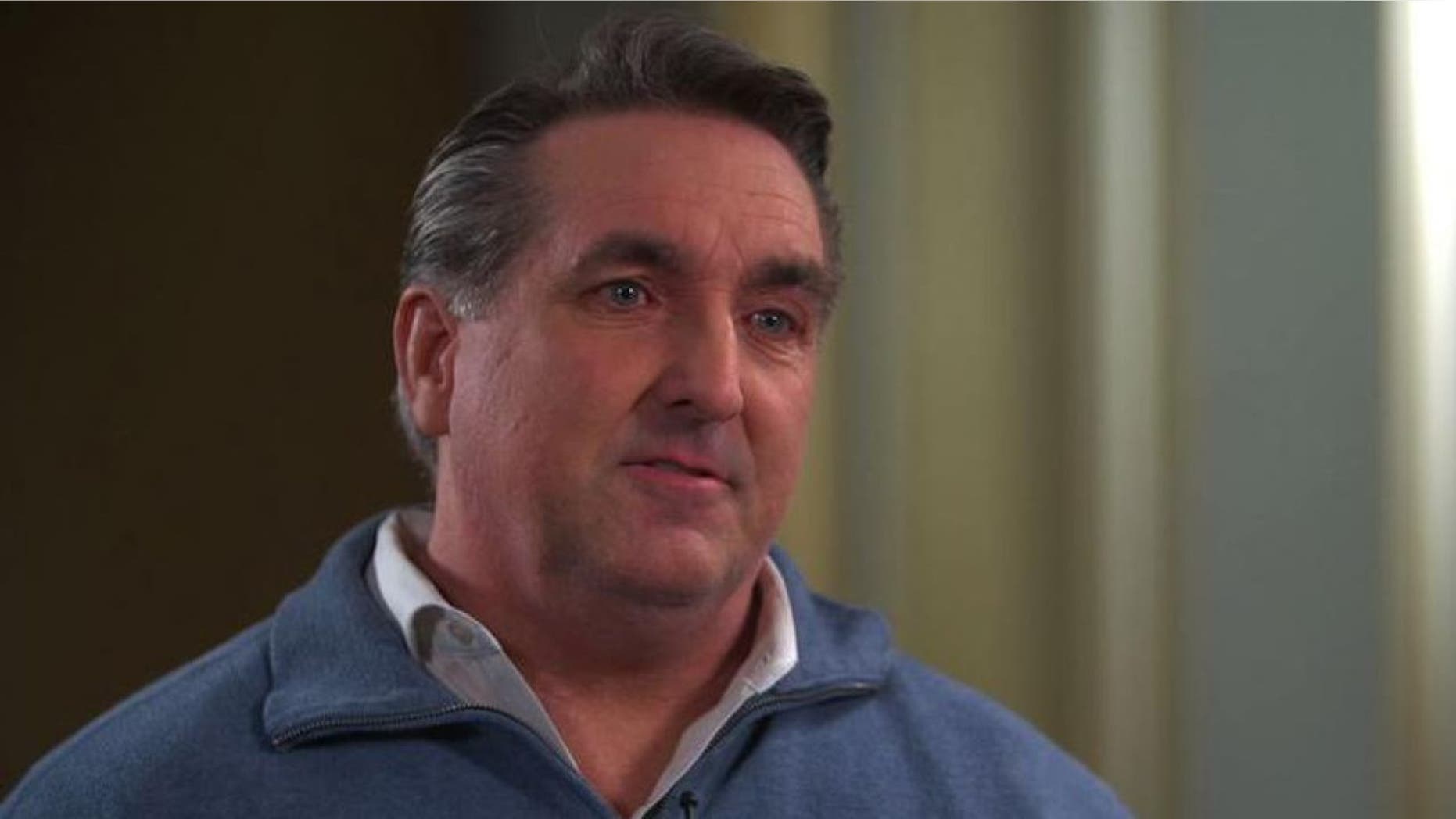 Welcome to Fox News First. Not signed up yet? Click here.
Developing now, Tuesday, Nov. 28, 2017:
Fox News Exclusive: Obama intel watchdog says Clinton campaign planned to fire him over email probe
Democratic Rep. John Conyers hit with new allegations of sexual misconduct
A second GOP senator opposes the tax cut bill as Senate Republicans aim to vote later this week
Two acting directors battle for control of the Consumer Financial Protection Bureau in the office and in court
A new candidate challenges Roy Moore with Ala. Senate election two weeks away
THE LEAD STORY: FOX NEWS EXCLUSIVE: A government watchdog who played a central role in the Hillary Clinton email investigation during the Obama administration says he, his family and his staffers faced an intense backlash at the time from Clinton allies – and that the campaign put out word that it planned to fire him if the Democratic presidential nominee won the 2016 election... "There was personal blowback. Personal blowback to me, to my family, to my office," former Intelligence Community Inspector General Charles McCullough III told Fox News' Catherine Herridge. The Obama appointee discussed his role in the Clinton email probe for the first time on television during an exclusive interview on "Tucker Carlson Tonight."
NEW SEX ALLEGATIONS AGAINST 'ICONIC' CONYERS: A former deputy chief of staff said Rep. John Conyers made an unwanted sexual advance toward her and touched her inappropriately twice in the late 1990s, the Detroit News reports, in the latest sexual misconduct allegations against the veteran lawmaker ... Deanna Maher, 77, who ran a Michigan office for Conyers from 1997 to 2005, told The Detroit News that there were three instances of inappropriate conduct. She says the first was in 1997, when she rejected his offer to share a hotel room and have sex. The others involved unwanted touching in a car in 1998 and unwanted touching of her legs under her dress in 1999. The House Ethics Committee has launched an investigation of Conyers, 88. He said Sunday he would step aside as the top Democrat on the House Judiciary Committee, after a news website reported last week that Conyers settled a complaint in 2015 from a woman staffer who alleged she was fired because she rejected his sexual advances.
STAGE SET FOR GOP NAIL-BITER ON TAX REFORM: A second Republican senator has announced that he opposes the tax bill in its current form as GOP lawmakers hope to vote on the bill this week ... The announcement by Steve Daines of Montana on Monday leaves Senate Republicans no room for error. Previously, Sen. Ron Johnson, R-Wis., said he opposed the bill. Republicans have only two votes to spare in the Senate, where they hold a 52-48 edge and anticipate Vice President Mike Pence breaking a tie, if needed. Senate Republicans are considering a trigger that would automatically increase taxes if their sweeping legislation fails to generate as much revenue as they expect. This is an effort to gain support from deficit hawks who worry that tax cuts for businesses and individuals would add to the nation's already mounting debt. Meanwhile, President Trump is set to meet Tuesday with top Republican and Democratic congressional leaders to discuss an end of the year legislative to-do list and way to avoid a government shutdown on Dec. 8.
BATTLE FOR THE CFBP: Who's in charge of the Consumer Financial Protection Bureau? That may depend on who you ask as the battle heads to court ... The White House insists Mick Mulvaney, the Director of the Office of Management and Budget, is firmly in control of the agency, despite a court challenge from Leandra English, who was elevated to interim director of the bureau last week by its outgoing director Richard Cordray. Trump installed Mulvaney instead. Mulvaney assumed command of the office on Monday, imposing a 30-day hiring freeze and firing off a memo instructing staff to disregard directives from English. English sent a department-wide email saying she hoped everyone had a great Thanksgiving. The Trump administration defended its appointment in a court brief filed late Monday night.
LONGSHOT NEW CHALLENGE FOR ROY MOORE: There's a new candidate in the hotly contested Alabama Senate race before the Dec. 12 special election. Retired Col. Lee Busby — who spent 31 years in the Marine Corps and on his last tour of duty was vice chief of staff to then-Gen. John Kelly, who is now White House chief of staff — is entering the race with a long-shot bid against embattled Republican Roy Moore ... Moore, 70, is facing allegations that he molested or initiated sexual contact with two teens, ages 14 and 16 — and tried to date several others — while he was in his 30s. Moore has denied the allegations of misconduct and has said he never dated "underage" women.
AS SEEN ON FOX NEWS
TUCKER'S PERSONAL STORY: "Not everyone accused of a sex offense is guilty. Not every accuser is telling the truth. I learned this the hard way a number of years ago when I was accused of felony rape by a woman I had literally never even seen." – Tucker Carlson, in his opening monologue on "Tucker Carlson Tonight," detailing his ordeal of being falsely accused of sexual misconduct. WATCH
'POCAHONTAS' UPROAR: "The use of minority status when it's not accurate seems to be a far bigger offense than the left will never talk about." – Sebastian Gorka, on "Hannity," blasting the controversy over President Trump's reference to Sen. Elizabeth Warren in absentia during a ceremony honoring Navajo Code Talkers. WATCH
ACROSS THE NATION
Axed professor who called Sandy Hook a hoax to argue free speech rights were violated.
Russian jet buzzes US Navy spy plane over Black Sea
'Doggie Hamlet,' billion in missing military equipment top report on government waste.
MINDING YOUR BUSINESS
Wells Fargo bankers, chasing bonuses, overcharged hundreds of clients.
Walmart is stealing Amazon's thunder.
Undercover operation reveals how hackers profit off stolen data.
NEW IN FOX NEWS OPINION
Nancy Pelosi is a fake feminist.
Steve Forbes: This is Government Health Care - discounted medicines for hospitals, but no discounts for you.
Why Mike Pence is the most important man in America.
HOLLYWOOD SQUARED
Anti-Trump MSNBC host Joy Reid thinks rural Americans are 'core threat' to democracy.
Terry Crews says agent who groped him is getting 'a pass' after returning to work.
Denzel Washington: Prison system not to blame for crime in black communities.
DID YOU HEAR ABOUT THIS?
Bali volcano: Lava pools up in crater, 'will certainly spill over to the slopes.'
'Suicide machine' harnesses 3D printing technology
Arkansas woman who bought dog tuxedo with county cash is sentenced.
STAY TUNED
On Fox News:
Fox & Friends, 6 a.m. ET: Pro-golfer and Fox Sports commentator Brad Faxon talks about playing golf with President Trump and Tiger Woods; Sen. Bob Corker on where he stands on the tax reform bill in the Senate; 'The Hill's' John Solomon has the latest on the Uranium One scandal. And Judge Andrew Napolitano weighs in on a landmark cell phone privacy case facing the Supreme Court.
The Story with Martha MacCallum, 7 p.m. ET: Legal scholar Jonathan Turley on the potential ramifications of sexual misconduct allegations dogging Congress.
Hannity, 9 p.m. ET: Counselor to President Trump Kellyanne Conway gives insight on the White House's plan to push tax reform by year's end.
On Fox News Radio:
The Fox News Rundown podcast: As more sexual harassment allegations continue to rock politics and Hollywood, Fox News' Jessica Rosenthal poses the question: Is there a way to prevent sexual misconduct in the workplace? Also, American actress Meghan Markle has been treated like royalty since her engagement to Prince Harry was announced Monday. Fox News Foreign Correspondent Simon Owen provides details on how the British prince popped the question and what to expect from the royal wedding. Plus, commentary by Fox News Senior Judicial Analyst Judge Andrew Napolitano.
Want the Fox News Rundown sent straight to your mobile device? Subscribe through Apple Podcasts, Google Play, and Stitcher.
The Brian Kilmeade Show, 9 am to Noon ET: Rich Lowry, Allen West and Bill Bennett will all lend their special insight on the top stories of the day!
#OnThisDay
2001: Enron Corp., once the world's largest energy trader, collapses after would-be rescuer Dynegy Inc. backs out of an $8.4 billion takeover deal. (Enron filed for bankruptcy protection four days later.)
1990: Margaret Thatcher resigns as British prime minister during an audience with Queen Elizabeth II, who then confers the premiership on John Major.
1942: Fire engulfs the Cocoanut Grove nightclub in Boston, killing 492 people in the deadliest nightclub blaze ever
Thank you for joining us on Fox News First! Enjoy your Tuesday and we'll see you in your inbox first thing Wednesday morning.