Florida seeks $25-per-hour crocodile wranglers: No experience necessary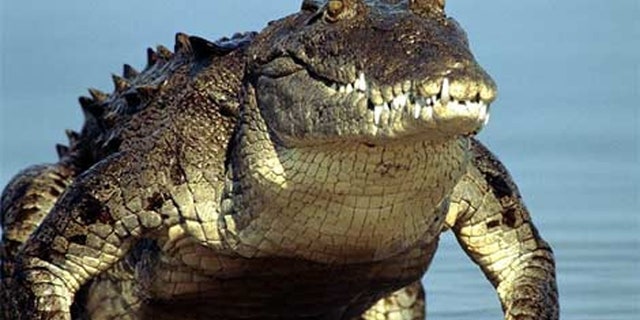 Think you have what it takes to wrestle down a crocodile? Florida needs you.
The Sunshine State is offering training and $25 an hour to people who agree to help control American saltwater crocodiles, which have gone from endangered species to nuisance in the the Florida Keys. "Crocodile Response Agents" aren't sent out to kill the reptiles, which are still classified as threatened. But helping to manage the population and keep the crocs away from the residents - even capturing them if necessary - is key in the Keys.
[pullquote]
"Since few people have extensive experience with alligators or crocodiles, that's not a prerequisite," Lindsey Hord, the FWC biologist in charge of handling South Florida's nuisance alligators and crocodiles, told the Florida Keys Keynoter.
The giant reptiles, which can grow to 15 feet long and weigh up to a ton, have not been claimed for any human deaths in recent years, though one did reportedly kill a dog. But they can be plenty dangerous, according to crocodile expert Adam Britton, who said he has captured thousands of the animals.
"Larger crocodiles are potentially very dangerous and capable of causing serious injury or death, and anyone handling a crocodile should receive suitable training and an understanding of safety and teamwork before attempting to capture one," Britton told FoxNews.com.
The Florida Fish and Wildlife Conservation Commission is offering such training. Applicants merely have to supply the courage.
"Handling any animal can be dangerous if not done correctly, but it's clear that the Commission intends to train those applying for this position," Britton told FoxNews.com. "Practical experience is critical, as experience is necessary before people become proficient and confident working together."
Once an endangered species, the American crocodiles are now a growing population of somewhere between 1,500 and 2,000 and inhabit the region from Miami to the Florida Keys. Britton offered advice to anyone thinking about taking up the challenge.
"Look after the welfare of the crocodile, look after the safety of your teammates, and put safety first," Britton said. "Catching crocs shouldn't be a macho activity."