Florida school bus lands nose-first in swimming pool after crash, officials say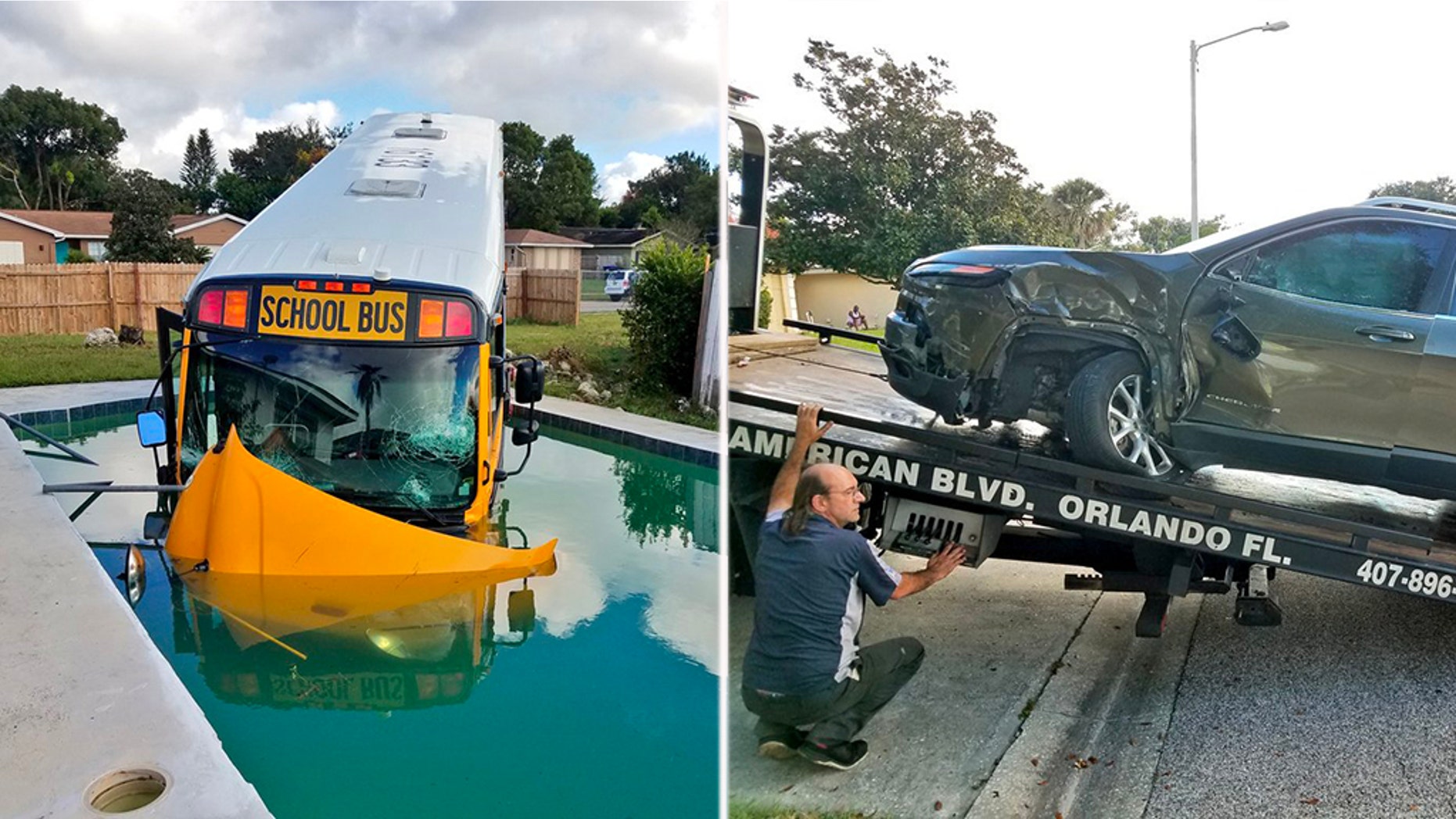 A crash Friday morning sent a school bus carrying nine children nose-first into a Florida swimming pool, officials said.
The bus was heading west on Willowwood Street in Pine Hills when it collided with a Jeep that has three kids inside, according to Florida Highway Patrol (FHP) officials.
It's unclear what exactly led to the crash, as both drivers maintained they were not at fault and "that the other vehicle swerved into their lane," FHP said in a news release.
VIRGINIA FIREFIGHTER DIES, SEVERAL MORE INJURED WHEN SEMI-TRUCK RAMS INTO FIRETRUCK
The school bus hit the Jeep before redirecting and going "through a chain link fence," FHP said. It then went into someone's backyard and ultimately wound up partially submerged in the pool, the agency said.
Orange County Fire Rescue tweeted images of the crash scene, showing the broken fence, damage to the front windshield of the bus as it lay in the pool and a smashed front-end of the Jeep.
"The homeowner helped remove all of the children out of the back of the bus, along with the bus driver," the news release said.
INDIANA BUS DRIVER ARRESTED AFTER ALLOWING STUDENTS TO DRIVE BUS CAPTURED ON VIDEO, POLICE SAY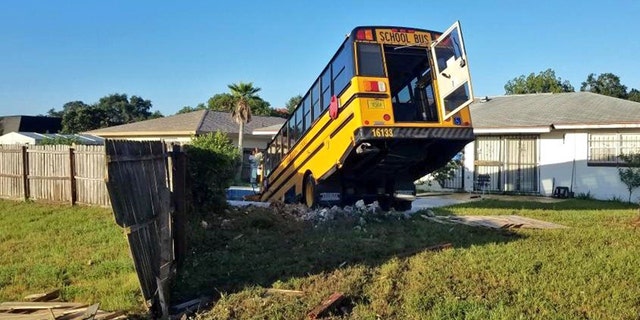 Neither the bus driver nor the children onboard were injured in the crash, fire rescue officials said on Twitter. A woman driving the Jeep was "not seriously" injured, officials said.
The three kids in the Jeep had minor injuries, but didn't require hospitalization, FHP said.
"Troopers are waiting to view the video for the school bus to help determine the cause of the crash," the news release said. "This crash remains under investigation."