Florida man offers his alligators to swim at children's pool parties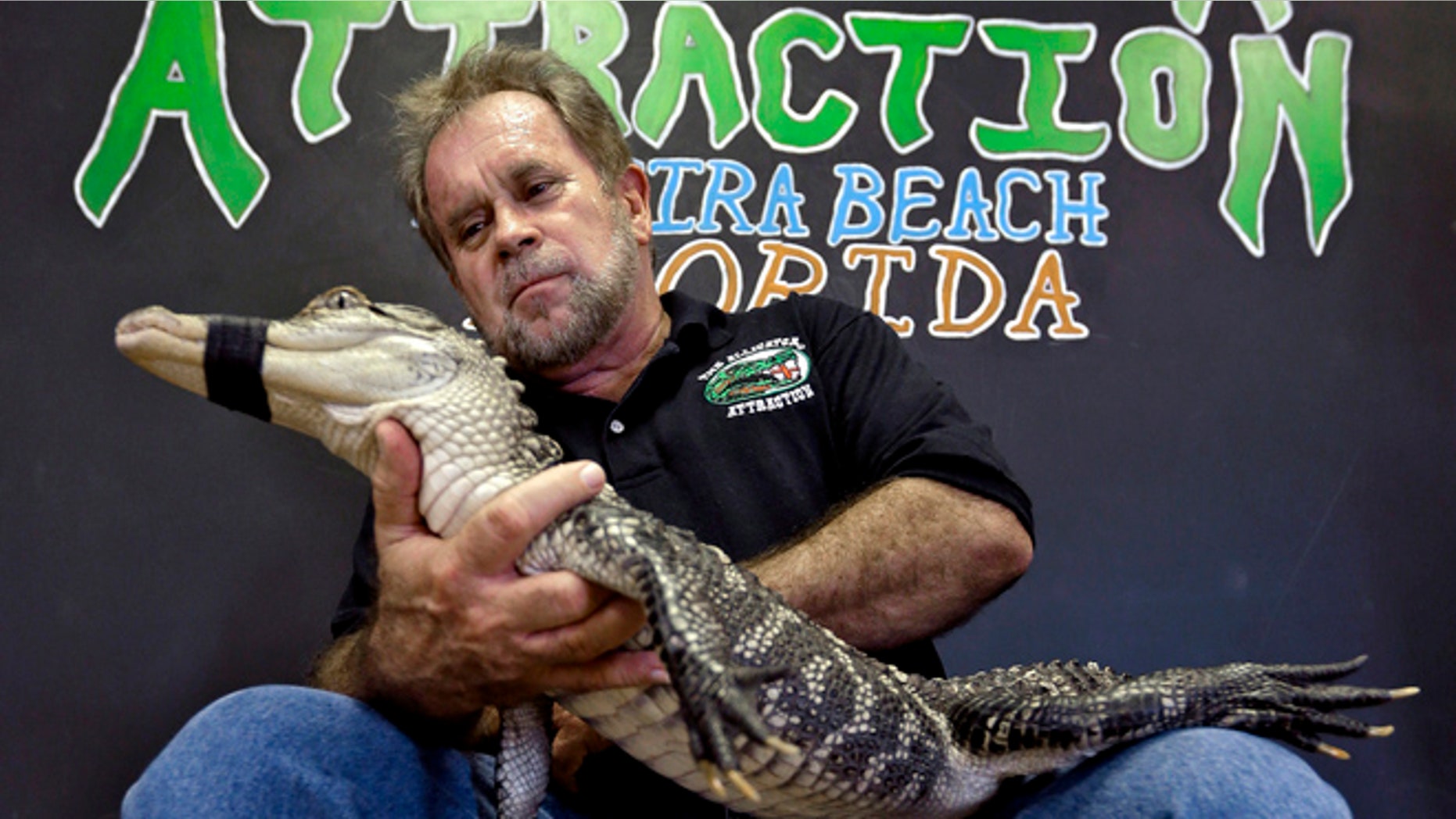 Forget ponies or clowns; in Florida kids are getting the chance to interact with actual alligators at their pool parties.
A company called Alligator Attraction brings tiny alligators to pool parties in the Tampa Bay area and let guests swim with them and take pictures.
The Tampa Bay Times reports owner Bob Barrett charges $175 for guests to interact with the gators, which are all under four feet long.
His business was originally a beach side attraction where people could get their picture taken with the 50 alligators they own. Barrett began offering the pool parties last summer when his business was slowing down.
Barrett says the alligators' mouths are taped shut with veterinary-grade tape, and all guests are required to listen to a list of safety precautions before interacting with the reptiles.
However, once the media caught wind of the alligator parties, the Florida Fish and Wildlife Conservation Commission says they were flooded with calls from concerned citizens that the parties were too dangerous.
FWC investigators inspected the facility on Wednesday, but found no safety violations, according to The Tampa Bay Times.
"It's not something that we encourage," FWC spokesman Officer Baryl Martin told the paper of the parties. "But it is not a violation of the law. Our main concern is the safety of the people and the animals."
Barrett tells The Tampa Bay Times he isn't surprised when he gets comments like, "this is not safe" or "this is terrible parenting."
"Obviously," he told the paper, "we're not going to get a gator out in the wild and stick it in your pool. What we're here for is to educate and show them that reptiles are not as bad as everybody says."
Click for more from The Tampa Bay Times.
The Associated Press contributed to this report.