Florida high school football coach told player to 'commit suicide,' head-butted another: report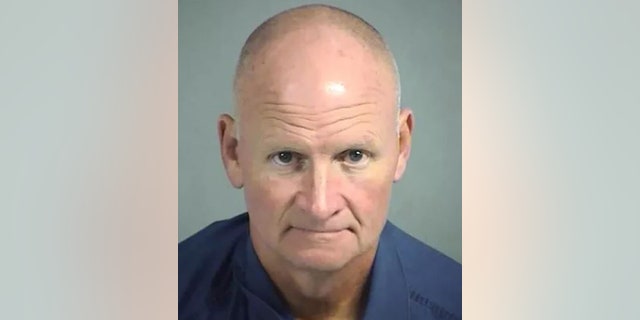 A Florida high school football coach was removed from the sideline and permanently banned from teaching after he was accused of abusive behavior.
Randell Gene Owens, who coached football, taught physical education and was a dean at Palatka High School, was accused of head-butting a player and telling another to "commit suicide," First Coast News reported Tuesday, citing a Florida Department of Education administrative complaint.
He was also accused of releasing mucus from a nostril onto a 15-year-old student and, in another instance of abuse, stood on a toilet seat and "peeped over the bathroom stall" while a 16-year-old male student used the bathroom, according to the complaint. The incidents reportedly took place during the 2017-18 school year, according to First Coast News.
SCHOOL SUSPENDS FOOTBALL COACH AFTER LOCKER ROOM ASSAULT
Owens didn't seek to contest the charges and waived his right to a public hearing, according to the complaint. He also surrendered his teaching certificate.
Owens resigned from the school in December 2017 and the Florida Department of Education permanently revoked his teaching license in June, according to First Coast News.
The former coach was involved in several incidents prior to joining Palatka High School. He was hired by the school in April 2015, according to the Palatka Daily News.
In September 2013, Owens was arrested for simple battery after an incident with a student at Valdosta High School in Georgia. He resigned from the high school days later. Valdosta City police obtained an arrest warrant for Owens, but the charges were later dropped, according to First Coast News.
MALE STUDENT MOLESTED BY FEMALE TEACHER AWARDED $2.1 M
About a year after Owens joined Palatka High School, he was accused of keeping "coaches segregated" and "playing favorites." Additionally, he was accused of making players with medical issues to "go out and play."
Putnam County Superintendent Rick Surrency defended Owens' hire after he was let go from the Georgia high school.
"With any employee who reports an arrest such as he did on his application, as long as there was no conviction and as he reports it and checks it out, it is my understanding that the record had actually been expunged," Surrency told First Coast News.
Owens has not spoken publicly about the allegations and his attorney declined comment to First Coast News.