Florida cop calmly captures 5-foot rattlesnake at power plant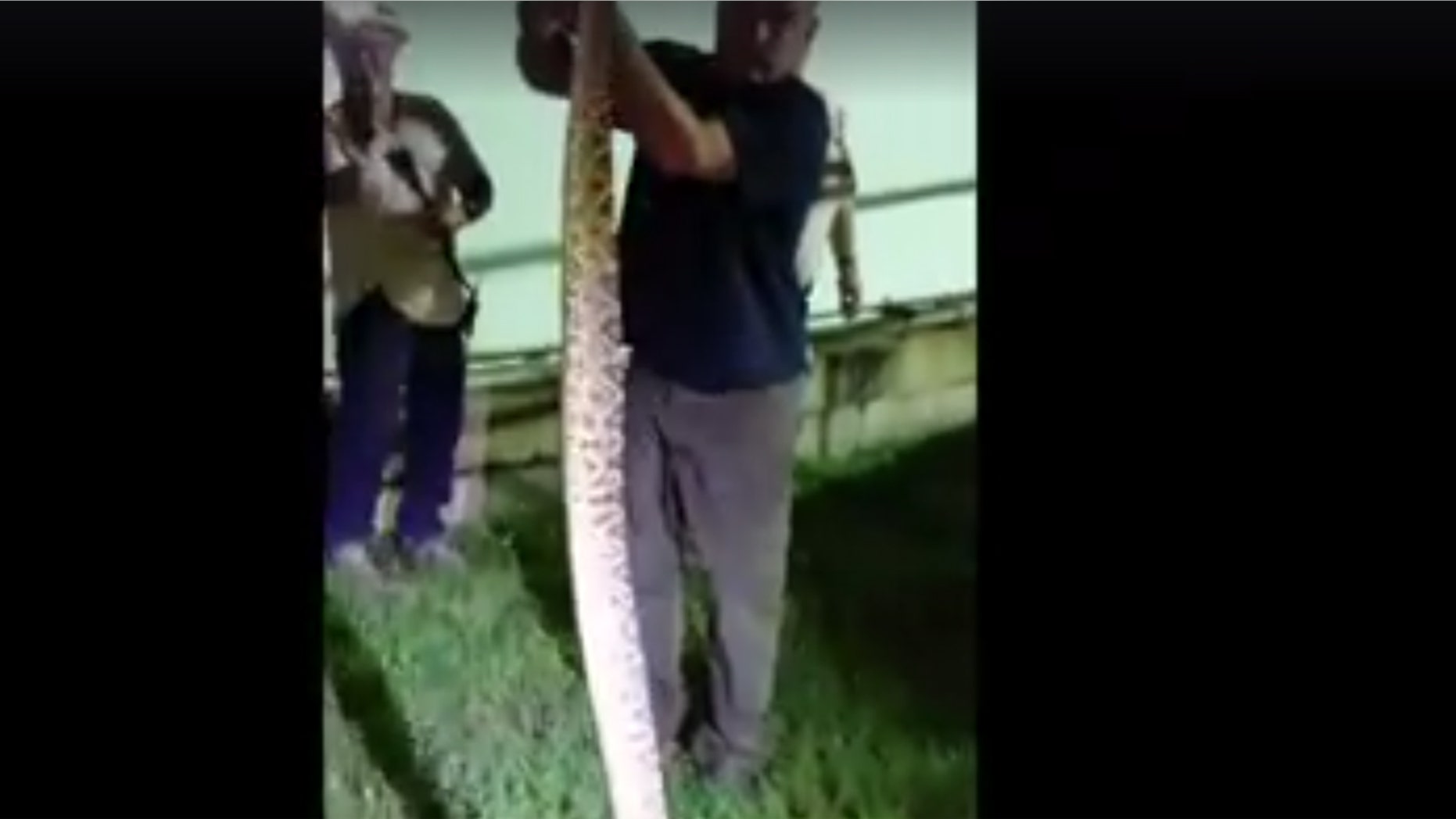 A Florida police officer had a close encounter with an unwanted 5-foot long slithering guest at a power plant Sunday.
Lakeland Police said they received a call about a "female suspect nestled under a stairway" at the Lakeland Electric McIntosh power plant: a "very healthy" female rattlesnake curled up and considered dangerous.
Officials then contacted off-duty Officer Scott Wisneski, who has "extensive experience with snakes and other exotic animals."
Wisneski arrived with grasping tongs in hand, and then, "with one calm and steady move of the tongs," he lifted the snake and secured it in a container to remove her from the plant.
"It's not something you typically associate with the police department, but if we can assist we do," Wisneski said in the police department's Facebook post.
A local handler then was contacted in hopes the rattlesnake can be sent to a venomous snake farm, where she can be used for creating anti-venom.
"She might be able to help save someone else's life one day," Wisneski said.