Florida businessman allegedly shot in the head by his wife, authorities say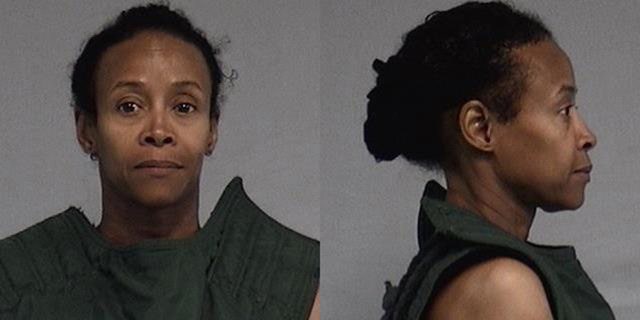 NEWYou can now listen to Fox News articles!
A Florida man, tapped in 2001 for a role in the U.S. Treasury, was allegedly shot in the head by his wife this week, authorities said.
The Nassau County Sheriff's Office said deputies arrived to the scene around 1:30 p.m. on Tuesday following reports of "a person who was shot." There they discovered Tony Brown, 58, "on the floor lying in a pool of blood resulting from a gunshot wound to the back of his head," the sheriff's office said.
After investigating and talking to the man's wife, Lawanda Brown, 57, authorities said she was arrested for attempted murder. Her husband was taken to a Jacksonville hospital with critical injuries, the sheriff's office added.
In 2001, Brown was appointed to the role of Director of the Community Development Financial Institutions Fund (CDFI) under former President George W. Bush, according to Fox 30, who obtained the news release with the announcement.
MAN ACCUSED OF PAINTING SWASTIKAS ON GRAVES IS NO STRANGER TO POLICE
The couple resides at the home where authorities were called and it's also where the Browns have an office for their consulting business, the sheriff's office said.
The couple was working in the office before the encounter, authorities said, during which the suspect said "her husband asked her to perform a Google search for a template for a project they were working on."
While carrying out her husband's request, the suspect claimed that her husband's tone of voice suggested that "he was not happy with how she was searching," according to the sheriff's office.
WOMAN CAUGHT SHAVING LEGS AT PUBLIC POOL IN FLORIDA, SPARKS OUTRAGE
"She said it was all a blur as the victim started walking out of the loft prior to being shot," the sheriff's office said.
Authorities said they recovered a .38 caliber revolver in the bedroom of the home.