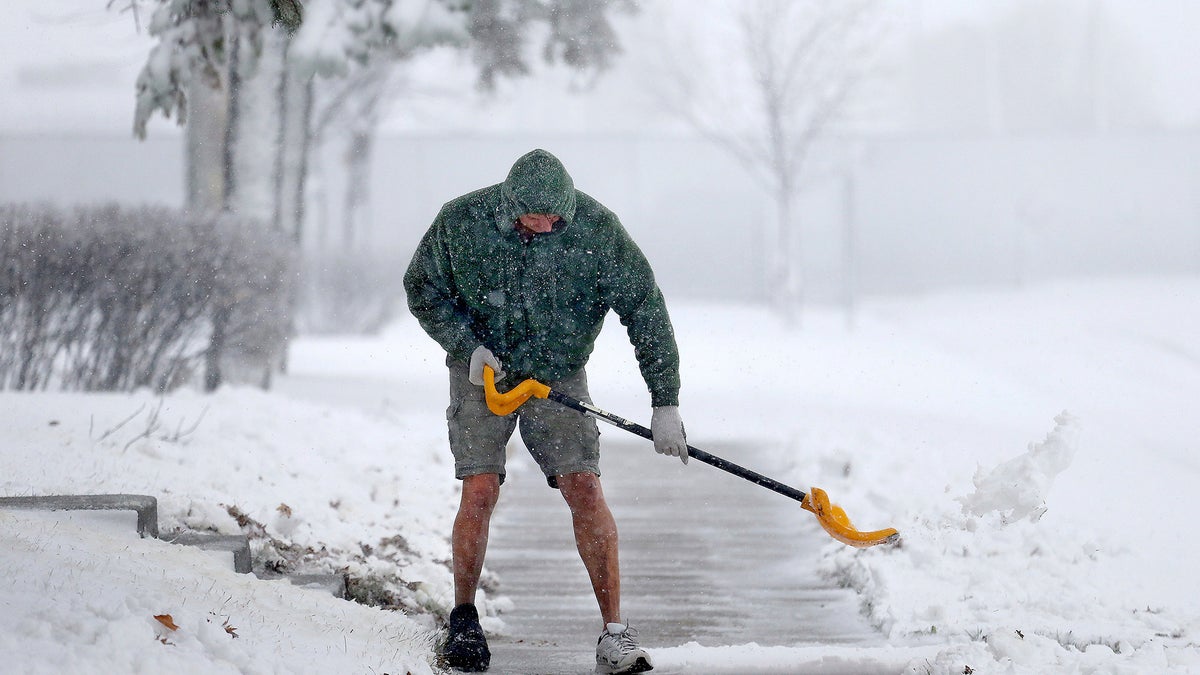 Minnesotans are shoveling out from the first big snowstorm of the season that dumped up to 2 feet of snow on parts of the state and caused hundreds of crashes.
The National Weather Service in Duluth received a report of 25 inches of snow from Leader and more than 24 inches from Orr.
PRE-THANKSGIVING TRAVEL: CENTRAL, NORTHWESTERN USA TO FACE BIGGEST RISK OF DELAYS
Heavy snow fell in a band from southwestern Minnesota to the Arrowhead region. An observer near Tower measured 19 inches of snow while 9 inches was reported near Ortonville.
The Minnesota State Patrol reports nearly 450 crashes and about 860 spinouts statewide. At least two deaths happened on icy roads Friday. A 42-year-old man from Fulda died in a two-vehicle crash on Highway 59 while a 68-year-old Morton woman died in a two-vehicle crash on Highway 71.
MnDOT has lifted no-travel advisories for southwestern Minnesota but says there are still some slippery spots.