Feds zero in on Orlando terrorist's widow as she drops out of sight
Federal investigators continued Wednesday to methodically retrace Orlando terrorist Omar Mateen's recent activities and contacts, while zeroing in on his wife, who may have known about her husband's evil plan well before he burst into a gay nightclub in Orlando and killed 49 people.
Although a spokesperson for the U.S. Attorney for the Middle District of Florida would neither confirm nor deny that a grand jury has already begun investigating the case, an FBI source told FoxNews.com on Tuesday that a panel was already targeting Noor Salman, 30. Veteran federal prosecutors said that would be consistent with expected procedure.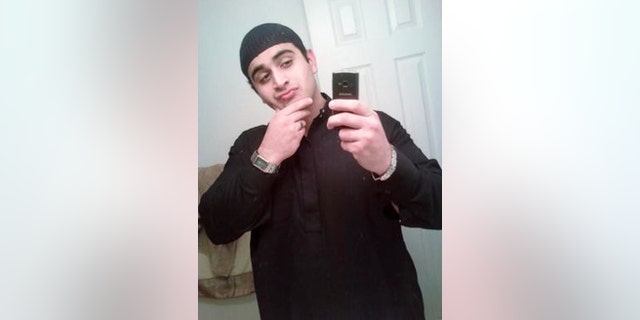 "In terms of the wife, she could be charged with aiding and abetting, being a co-conspirator, or making false statements to federal investigators, depending on what she did," said John Malcolm, director of the Heritage Foundation's Edwin Meese III Center for Legal and Judicial Studies. "For example, if she knew her husband's plans and was with him when he purchased the firearms, helped him to scope out the joint, covered up evidence or lied to investigators about what she knows, that could lead to an indictment."
If charges are brought, the indictment could remain sealed for a period while the grand jury's investigation expands to other possible co-conspirators, said Malcolm, who also is a former Justice Department attorney.
Federal prosecutors could keep a grand jury open for weeks or months, using the investigative body as a way to gather evidence and subpoena witnesses who must testify under oath, Malcolm explained.
"Once prosecutors indict someone, the investigative phase of their case is over, so sometimes prosecutors delay bringing an indictment to keep their investigation going," Malcolm said, noting that if Sunday's terror attack at Orlando's Pulse nightclub was part of a larger terror plot, the scope of the probe could grow.
If Salman drove her husband to the scene so he could scout targets, or accompanied him to purchase firearms, knowing of his plans, then under federal law, she is just as guilty as he is of the crimes, even though she didn't pull the trigger, law enforcement sources explained.
Though officially federal law enforcement spokespeople have refuse to say what might happen to Salman, an FBI source told FoxNews.com that Salman could be charged as though she committed 49 murders and 53 attempted murders, as her husband's co-conspirator.
Although Salman, who has not spoken to reporters and is in an unknown location, reportedly is cooperating with federal investigators, law enforcement is closing in on Salman and her history with her husband, who committed the worst mass shooting in modern U.S. history.
They also are interviewing her family members, including her mother and sisters, who still live in Salman's childhood home in Rodeo, Calif., in addition to neighbors and other associates. The Associated Press reported that three FBI agents visited Salman's family home Tuesday and spoke with her mother.
Salman, whose family is originally from the Palestinian Territories, was married twice, the first time in a marriage arranged by her parents in their homeland. She wed Mateen on Sept. 29, 2011, after meeting him online. They have a 3-year-old son.
Marriage documents held by the Contra Costa County Recorder's office show Salman was born in the U.S. to parents who became naturalized citizens in 1984. She has three sisters.
Mateen also was previously married. His first wife, Sitora Yusufiy, an immigrant from Uzbekistan, married Mateen in 2009 after meeting him online.
Yusufiy told reporters that Mateen was mentally unstable and abusive. She said she left him shortly after their marriage, but did not formally divorce him until June 21, 2011.
Legal analysts say if charges are brought against Salman, her defense team could try to claim she was controlled and abused by Mateen or invoke spousal privilege – even though her husband is dead. But those arguments would be tough to make if her level of involvement proves substantial, and an indictment on charges that could potentially carry the death penalty my make her more willing to keep cooperating, legal experts said.